Pick of the Month - November 2021
2 November 2021 | By Naomi Chapman
As we near the end of another year of uncertainty, this monthly pick features a Trustee of a Young People's charity, an ingenious social enterprise with a "library of things" and the Chief Executive of Trees for Cities working on not only a national, but international scale.
Trustee of the Month – Maxine Evans, Brook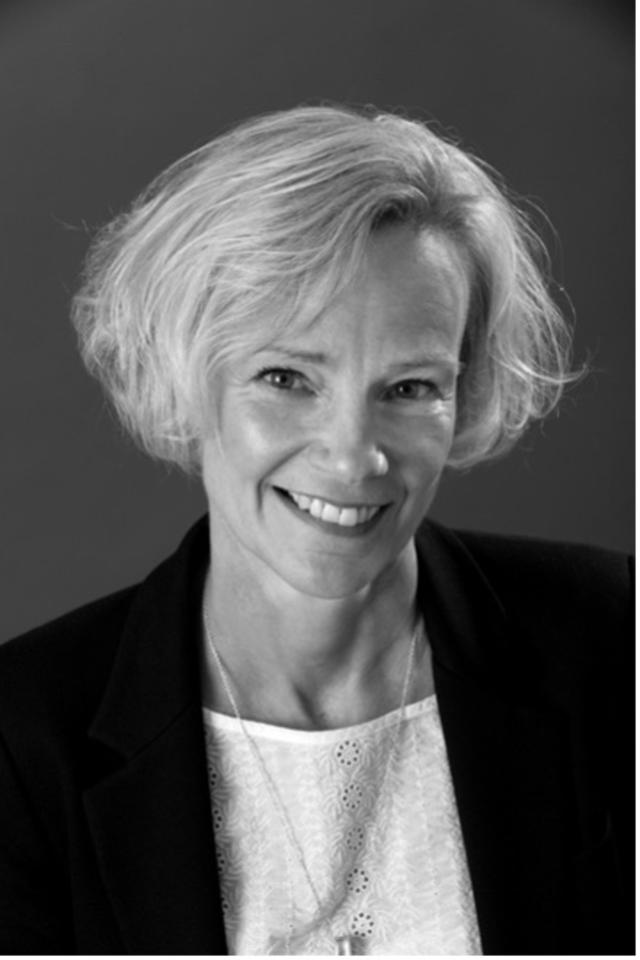 Maxine was motivated to become a Trustee after a career in the education sector:
"I feel that if my knowledge, skills and experience can in any way contribute towards a world where young people are free to be themselves and grow through rich and inspiring learning experiences, then I should be involved."
After two years of school governance, Maxine became a charity Trustee for Brook, due to the board role aligning with her interest in adolescent and children's mental health. Speaking of her governance challenges over the last two years, Maxine said:
"Safeguarding young people is at the core of Brook's work, but our responsibilities took on even greater significance during the COVID-19 pandemic.  The closure of schools and other youth provision resulted in Brook sometimes being one of the only contact points for vulnerable young people with complex needs.   

 

We swiftly moved to adapt ways of working to ensure the clinical provision was uninterrupted and open, especially for the vulnerable, or those experiencing disadvantage, discrimination or isolation."
Maxine's advice for a potential Trustee is:
"Being part of a Board is hugely rewarding, however, it is not just about reading the Board pack, attending meetings and asking a few questions.  If the Board is going to be effective, work needs to happen in-between meetings, you need to be actively engaged in strategic planning … and connect with your own networks where a useful contribution can be made.  This isn't onerous, you get back more than you put in."   
Follow Brook on Twitter at @BrookCharity
Fellow of the Month – Jo Verrent, Unlimited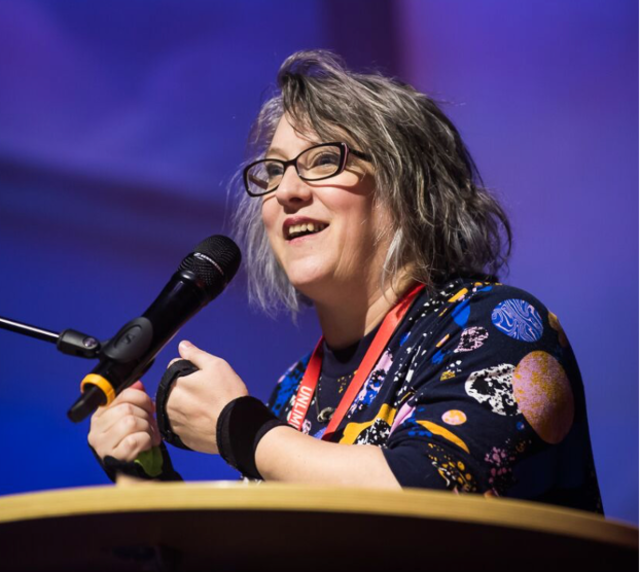 Jo believes that 'different' is delicious not divergent, embedding the belief that diversity adds texture, turning policy into real action.
Currently Senior Producer for Unlimited, the World's largest commissions programme for disabled artists, she also co-runs SYNC (disability/leadership) and makes art work such as Take Me to Bed.
Jo has won Cosmopolitan's Woman of Achievement Award and her village's cup for making jam; she was awarded an MBE in the 2021 New Year's Honours list which she will give back if she doesn't use it to make change happen faster!
Speaking of the recent transition of Unlimited, Jo said:
"It's a huge time for Unlimited at the moment as we transition into an independent organisation, having been a programme delivered by Shape Arts and Artsadmin for 8 years. We've never been more needed as the pandemic continues – please don't think its over yet or that we are coming out of it! Given that two thirds of those who have died have been disabled people, we are critically aware of just how far from 'back to normal' we are – and instead campaigning for a new normal that includes all of us.

 

We've a massive amount of support around us as we transition – including this brilliant fellowship that is giving me so much practical as well as theoretical knowledge. We've just been awarded an Arts Council National Lottery Project Grant of £750,000 – thank you so much Arts Council England – so I can confirm that is working! We've also just announced that we are moving our base to Wakefield, that we are looking for new partners to work with on co-commissions for 2023 and are recruiting for a host of roles including a new senior producer. It really is all go at the moment, and the fellowship is a huge part of that. Thanks all!"
Keep up with Jo and the next stages of Unlimited's journey on Twitter at @joverrent and @weareunltd
Charity Leader of the Month – David Elliott, Trees for Cities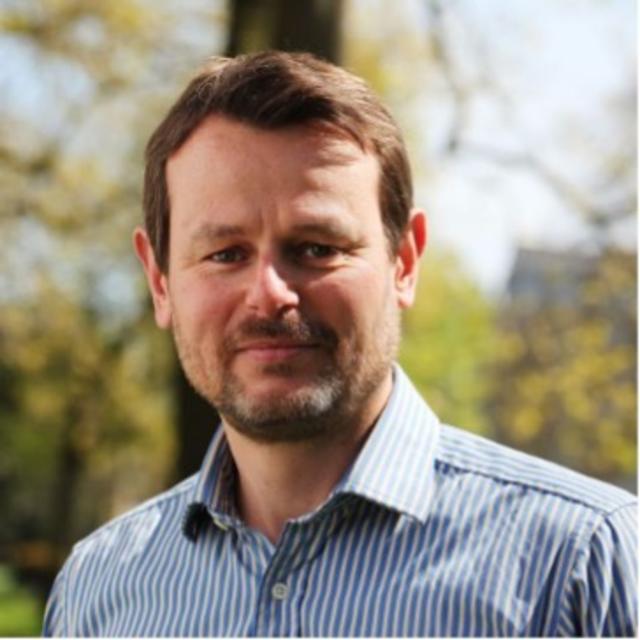 David Elliott is the CEO of Trees for Cities, the UK's only charity working at both a national and international scale to improve lives globally by planting, as their brand suggests, trees in cities. Since launching in 1993, over one million trees have been planted with the help of over 80,000 volunteers who have engaged with their work.
In the 28 years that Trees for Cities have been operating, they have reached some huge milestones! Originally set up by four friends as 'Trees for London', they set a goal of planting 20,000 trees in the city by 2001. Meeting the ambitious goal early with 30,000 trees planted, led to a campaign for one million more trees to be planted in London. Fast-forward to 2003, 'Trees for Cities' was born and so began the expansion to planting trees across the country and then, in 2004, globally.
Since then, the charity has done some inspirational work supported with exciting events including a Tree-Athlon, Club Nights, 'Plant to the Beat' , building edible playgrounds, publishing a book and the launch of #GenerationTree. More recently, the charity has worked closely with the backing of the Mayor of London's office to integrate their work with London's state primary schools aiming to close the gap between children and the natural world, covering important and very current global issues. 
Speaking on the charity's mission and important work, David said:
"With the vast majority of us now living in towns and cities, the role of urban trees in relation to our health and wellbeing has never been more prominent.  They provide shading as temperatures rise, clean our air, protect us from flooding, mask the hum of noise pollution, and help create high quality green spaces that we rely upon for exercise, escape and recreation.

 

The Covid-19 pandemic in particular has shone a light on how important it is to protect and enhance our cities' green infrastructure to provide equitable access to outdoor space."
Although their work was put on pause throughout 2020, David has supported the charity with a #GrowYourLoveinitiative to support the NHS throughout this difficult time.
Check out the work of Trees for Cities on Twitter at @TreesforCities
Social Entrepreneur of the Month – Mirella Ferraz, Share Shed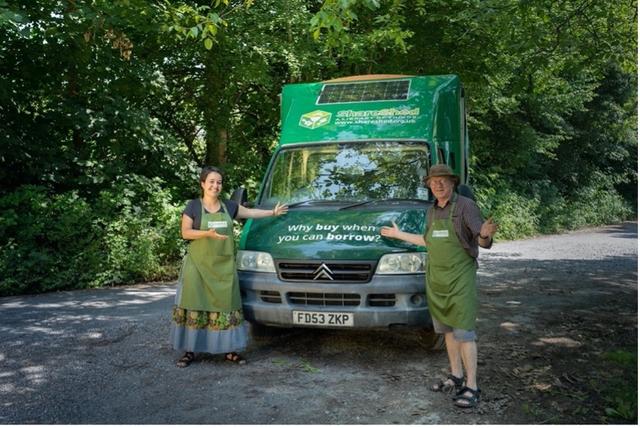 Mirella Ferraz is one of the Co-Founders of Share Shed, a travelling library of things based in Devon encouraging the community to borrow items at a low cost from their mobile collection rather than buying them for themselves.
The enterprise enables people to not only borrow items, but allows them to connect with each other and share things they may just need once in a while, creating a well-connected and more considerate community.
The Share Shed takes on a weekly route around the county, serving Ashburton, Totnes, Bridgetown, South Brent, Darlington and Buckfastleigh. Since opening in 2017, the Share Shed has gained over 1,300 local members and has managed to save them more than £105,000 with their brilliant idea to help save the planet!
Here's what Mirella Ferraz had to say:
"I'm proud to be one of the co-founders of the Share Shed, which is supporting the wellbeing of people and communities, whilst being a practical example of living in a way that's kinder to the planet and more inclusive.

From starting up in small garage in 2017, to launching the World's first mobile library of things in 2019, it's been incredible to facilitate over 2,000 loans of useful things at a low cost, which is good for the pocket and for the planet."
Keep up to date with Share Shed on Facebook
More by posts by Naomi Chapman