Pick of the Month - November 2020
2 November 2020 | By Edward Drew
As we near the end of what's been a turbulent year, our pick of the month features some inspiring examples of charitable and social action, including a social enterprise selling ethically-made clothing in East London, and a Charity Leader provoking action on race equity and representation in the sector.  
Charity Leader of the Month: Kunle Olulode MBE, Voice4Change England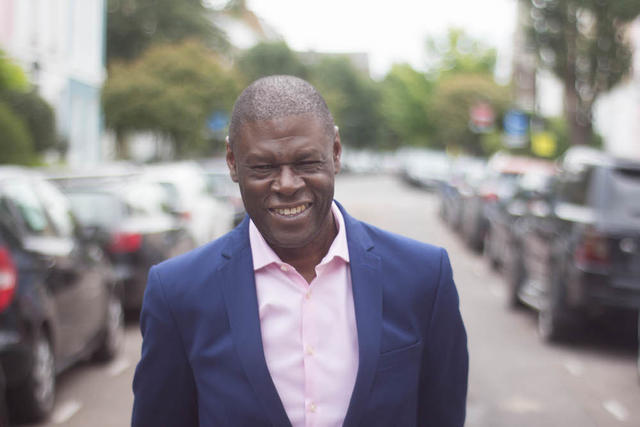 Kunle Olulode MBE is the Director of Voice4Change England, a national membership organisation of over 460-members who champion the voice of the Black & Minority Ethnic voluntary sector by engaging with policymakers. As part of its efforts to provide community support and drive social change, Voice4Change England launched its COVID-19 Partnership Fund for organisations seeking to tackle the disproportionate impact of COVID-19 on BAME communities. 
Kunle Olulode MBE has spearheaded the growth of Voice4Change England since becoming its Director in 2013. He is a pro-immigration activist who is a co-opted member of the Commission on Race and Ethnic Disparities and attends meetings relevant to his work on the Windrush Working Group. Kunle has a keen interest in the arts and heritage sector and is a member of the BFI African Odyssey programming board and a trustee of the English Heritage Trust. This year Kunle was awarded an MBE for his services to charity and the arts. 
In June, Voice4Change and ACEVO published the Home Truths report into race equity and representation within the charity sector. Reflecting on its impact, Kunle has said: 
"Home truths has obviously provoked a lot of interest. We're pleased to see that over 30 organisations in our sector have signed up to implement the recommendations. There are also large numbers of other charities and organisations which said that they cannot sign up to all of the recommendations, but they've looked at the ones that they can use to strengthen their own work around anti-discrimination policy. […] There's obviously more work to be done in terms of management, particularly senior management within our sector."
You can follow the work of Voice4Change England on Twitter @V4CE
Arts Fundraising Fellow of the Month: Niamh White, Hospital Rooms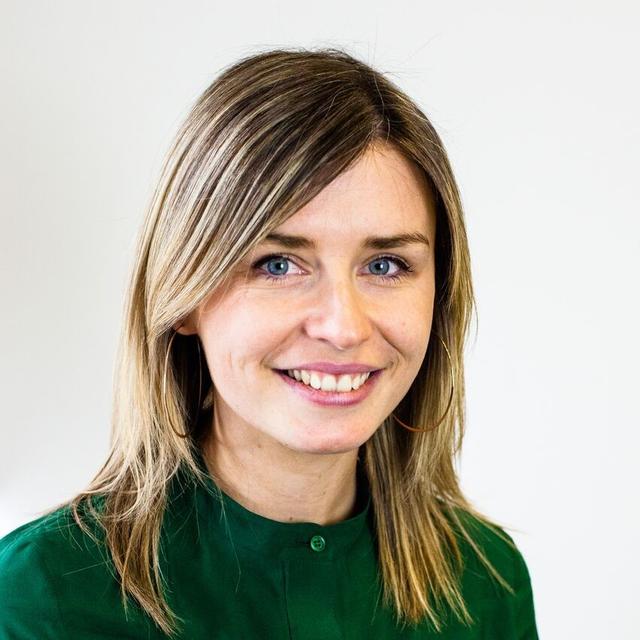 Niamh White is co-founder of Hospital Rooms, a charity that commissions museum quality artists to create new and inventive environments for mental health units in NHS hospitals. Niamh took part in the Fellowship to ensure the charity could respond to growing demand and continue to produce sustainable, innovative and high-quality projects.
"At Hospital Rooms, we've had to be incredibly inventive to survive the initial impact of the Coronavirus pandemic. Our team and network of artists worked tirelessly to not only plug the funding gap, but also to continue commissioning fantastic artists and reach vulnerable people in mental health units. 

An influx of unrestricted funding from our newly developed ecommerce offering and an online auction, combined with some emergency grant funding, has enabled us to launch a Digital Art School that is live streamed into mental health units weekly. We are now in talks with hospitals to re-start our usual projects but know the road ahead will be challenging. 

I'm very grateful to have completed the Arts Fundraising Fellowship, run by Cause4, which has given me the knowledge base and skills to think laterally in these types of situations and turn adversity into innovation!"
Keep up to date with Hospital Rooms on Twitter @Hospital_Rooms
Trustee of the Month: Lorna Celnik, Maryhill Burgh Halls Trust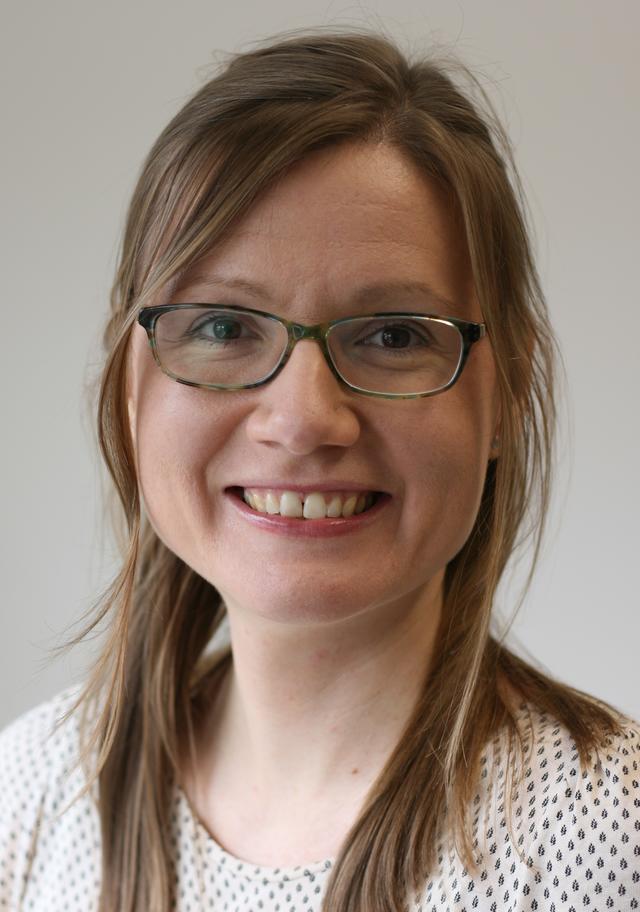 Lorna Celnik is a Trustee at the Maryhill Burgh Halls Trust, a community centre in Glasgow. She was motivated to join the board in October 2019 after being impressed at the range of volunteering opportunities it was providing for young and disadvantaged individuals, as well as the Trust's dedication to celebrating local heritage, while addressing community issues, such as poverty and health. 
"We … recognise that young people will be some of the hardest hit in relation to employment prospects, which is why we have committed to continuing with our work placement programme for apprenticeships, as well as expanding the number of mentored internships and placements." 
When asked what her advice for someone looking to become a Trustee, Lorna said:
"The Trustee Leadership Programme was a fantastic general introduction to the role and responsibilities of a charity trustee. The trainer, Michelle Wright, was very knowledgeable and I would recommend the course to anyone else who is relatively new to the charity sector or to the Trustee role. Otherwise, I would say, go for it – you will likely surprise yourself at how much you have to offer and how much you will personally gain from the experience."
Stay up to date with the Maryhill Burgh Halls Trust on Twitter at @Maryhill_halls. If you are interested in future Trustee Leadership Programmes, join the waiting list here. 
Social Entrepreneurs of the Month: Sophie Slater, Sarah Neville and Susanna Wen, Birdsong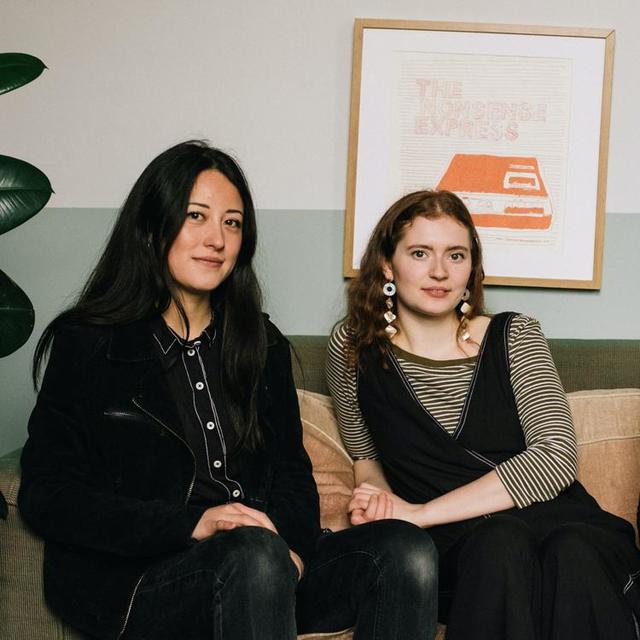 Social enterprise Birdsong is a clothing company selling items made by women in East London facing barriers to employment. Birdsong prides itself on the fact that its garments are ethical, sustainable, and that makers are paid a fair wage. Birdsong founders Sophie Slater and Sarah Neville met on the Year Here programme, a one year scheme supporting young entrepreneurs to test and build businesses that respond to inequality – in this case, that the hourly rate for many garment workers in the UK is £3.50, and that 4 in 10 people in Tower Hamlets live in poverty. Birdsong's co-founders were featured on the Forbes 30 under 30 list for social entrepreneurs in Europe in 2019. Sophie now runs Birdsong day to day with Susanna Wen (pictured). Founder Sophie Slater said:
"We started Birdsong as a blueprint for a better fashion industry. By working locally, for living wages, with community groups and charities in the most environmentally sustainable ways we can, we hope to show that fashion systems can operate in ways that are beneficial, add back to local economies, and aren't ruinous to workers and the planet. We hope that one day this is the norm."
You can find out what Birdsong is up to on Twitter @birdsonglondon
More by posts by Edward Drew