Pick of the Month - July 2021
1 July 2021 | By Edward Drew
This month, we spoke with a Charity Leader advocating for the power that girls have as community leaders, and a Fellow who's harnessing her knowledge to help drive fundraising at the country's largest arts centre. Who will inspire you?
Fellow of the Month - Maddy Lewis, Philanthropy Executive at Southbank Centre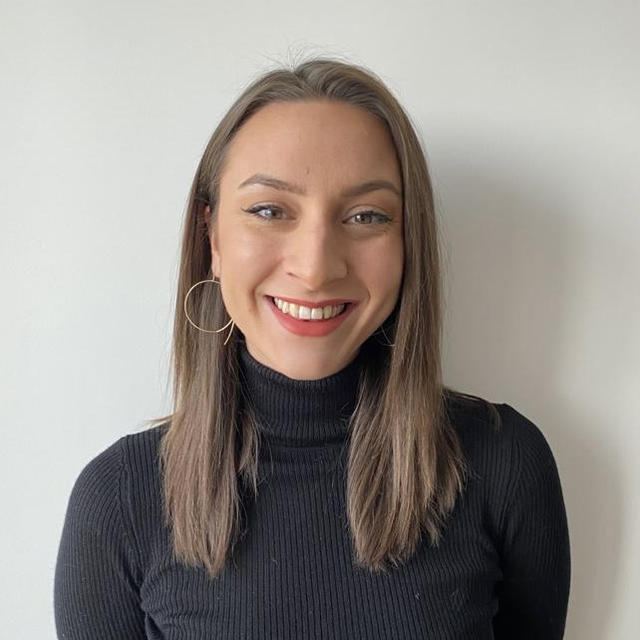 Maddy is currently a Philanthropy Executive at Southbank Centre in London, a multi-arts centre and the largest arts centre in the UK, where she focuses on cultivating and securing major gifts and helping to steward high level individual donors. Prior to this, she has worked at several charities spanning across the non-profit sector in various fundraising roles.
Maddy graduated from Arts Fundraising and Philanthropy's 2020/21 Fellowship. She is also a trustee of two charities; Uprising, a youth development charity, and Sexpression:UK, a near-peer RSHE charity with the goal of empowering young people to make decisions about sex and relationships.
"I was delighted to have been selected to be a part of the fellowship last year and it exceeded all of my expectations. It was absolutely an invaluable experience, through which I was able to learn and put into practice a wealth of knowledge and skills alongside a brilliant and supportive cohort. We were encouraged to be curious, exploratory and reflective, and gained access to excellent workshops, discussions and opportunities.
With the recent reopening of the Southbank Centre, I am now eager to put into practice what I have learned and to drive forward fundraising for this most wonderful arts institution."
You can keep up with all of Maddy's organisations on Twitter @southbankcentre, @Sexpression & @UpRising_UK
Charity Leader of the Month – Julia Lynch, Founding Director of Global Girl Project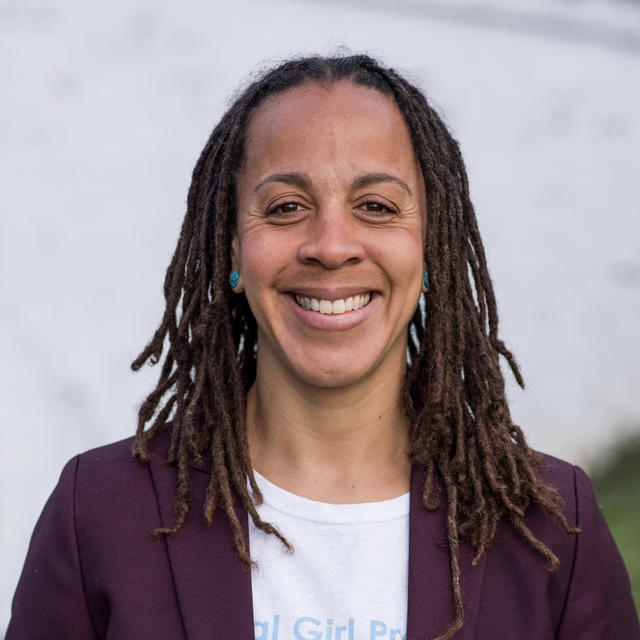 Julia Lynch is the Founding Director of Global Girl Project (GGP), a charitable organisation mobilising socially-minded and community driven young women from developing countries to become leaders. GGP's vision is a world where the leadership potential of girls in the developing world is recognised and uplifted. 
Global Girl Project (GGP) runs two programmes and is in the midst of creating a third truly innovative initiative while their flagship Exchange Program is on hold due to Covid-19. Currently, GGP works in partnership with organisations in Afghanistan, Jordan, South Africa, India, Haiti and Cambodia to run their 3-month Blended Learning Leadership Initiative (BLLI) with girls aged 13 to 18 years. This initiative teaches their girls about community, voice, leadership and project development and trains them how to create and run their own Community Action event, addressing a social issue of their choosing in their own community. Once the girls graduate from the BLLI they are invited to join the Global Graduates Connect platform where they continue their learning around leadership and are able to network with and mobilise other GGP graduates from across the globe.
In true GGP style, Julia Lynch is now working to transform their flagship Leadership Training and Cultural Exchange programme into a Global Virtual Exchange where graduates will work together in groups of 25 girls from 5 different developing countries, to plan, develop and then implement their own individual Community Action Projects. This will be a one-of-a-kind global initiative aiming to take their graduates to the next level of leadership and prepare them to take on prominent roles within their communities. Look out for its launch in April 2022!
Speaking about her experience since founding GGP in 2013, Julia reflected:
"Being the Founding Director of GGP is a wild and life-changing ride. I'm grateful for each moment that I can spend helping our girls to see just how powerful they are as girls, and learning how to use that power to create real and impactful global change. We are part of the revolution that is changing our world through the power of a girl."
Global Girl Project is launching a monthly donor campaign this September, stay in the loop by joining the Mailing List and following on Instagram @globalgirlproject
Trustee of the Month - Hugh O'Keefe, Muscle Help Foundation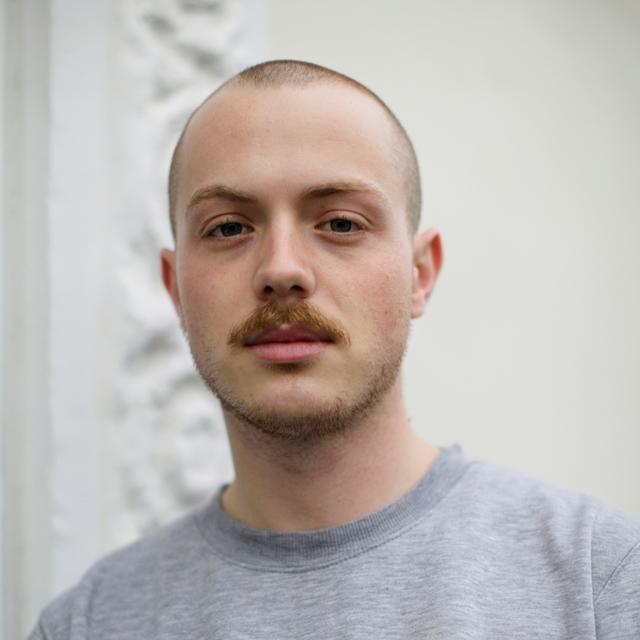 Hugh O'Keefe wanted to take on a governance role to apply learning from his day job as Assistant Director at Mosaic LGBT+ Young Person's Trust in support of another organisation in the charity sector.
"I find that the drive of people who are genuinely impassioned by their work makes it a delight to support charitable organisations."
Hugh was motivated to join the board of the Muscle Help Foundation as he lives with Limb Girdle Muscular Dystrophy, and was aware of the charity's incredible work supporting young people with neuromuscular conditions. 
"Fortunately for me Muscle Help were looking for Trustees with experience of working in digital spaces and with an intimate knowledge of safeguarding best practice, two of my key strengths." 
Hugh's advice for a potential Trustee is:
"Start by asking yourself honestly if you are able to give what the role requires of you, as overestimating your skills or capacity to fully engage will limit your ability to meaningfully contribute. That said, if you're a younger Trustee like me that may lack the experience of other candidates, don't let this hold you back. Set clear expectations with the existing board about what you're able to offer but you'll likely find that training is available to you to help fill the gaps and that your age is more an asset than a liability."
You can follow Muscle Help Foundation on Twitter
Social Entrepreneur of the Month – Cynthia Davis, Founder and CEO of BAME Recruitment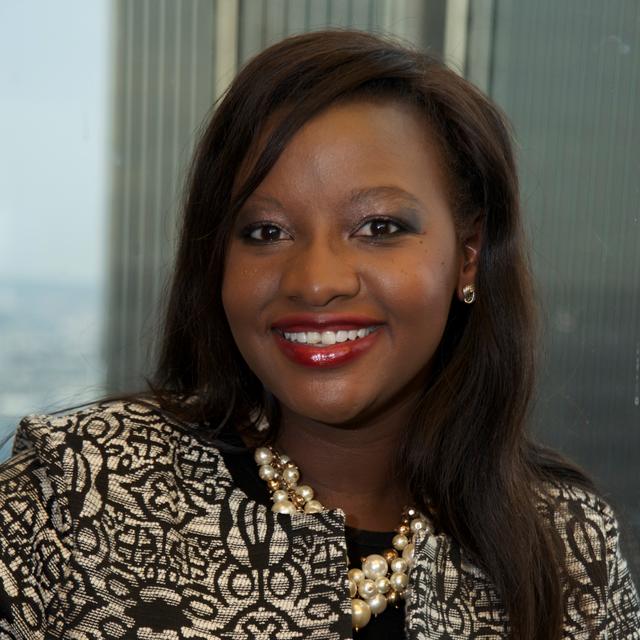 Cynthia Davis is the CEO/Founder of BAME Recruitment and Co-founder of Diversifying.io. 
As a multi award-winning CEO, motivational speaker and diversity and inclusion specialist, Cynthia is passionate about improving equal opportunities for people from all walks of life by encouraging and motivating the next generation of leaders. 
Cynthia is a mentor to young adults via the Stephen Lawrence Trust Mentorship Programme and a fellow of St George's College Leadership Fellowship in Windsor. She is also Chair of the Board for Pop Up, a social enterprise working in collaboration with educational, literary and cultural organisations to enable children, empower teachers and engage families from all walks of life to read more widely and creatively. 
Cynthia founded BAME Recruitment in 2015, and later co-founded Diversifying.io, a purpose-led careers platform to find jobs with employers who are serious about diversity and inclusion, in 2019. She remains committed to delivering inclusive recruitment, consultancy and event services and helping businesses reach more qualified candidates from diverse communities and other underrepresented groups. Cynthia is dedicated to aligning candidates to the right organisations with inclusive cultures that help them to flourish and enhance the businesses that they are working for. 
"I am a great believer that you must be the change you want to see in the world. After a 20-year career in recruitment and talent acquisition, I was determined to challenge the status quo.

This led me to found BAME Recruitment & Consulting out of sheer frustration as I realised that change was not happening quick enough for people from underrepresented backgrounds who were often overlooked by traditional recruitment processes.

My aim was, and still is, to create equal access to opportunities for everyone regardless of race, disability, sex, sexual orientation, gender reassignment, age or any other characteristic which sets you apart from the majority."
You can follow BAME Recruitment & Consulting on Twitter
More by posts by Edward Drew