Pick of the Month - January 2021
6 January 2021 | By Edward Drew
To start off the year we spoke to four people about how they plan to rebuild back from the experiences of 2020, including a Trustee helping implement an Equality Action Plan for their organisation and a Charity Leader developing an app for children with congenital heart disease (CHD) and their parents to use in hospital. 
Trustee of the Month: Katie Haines, g39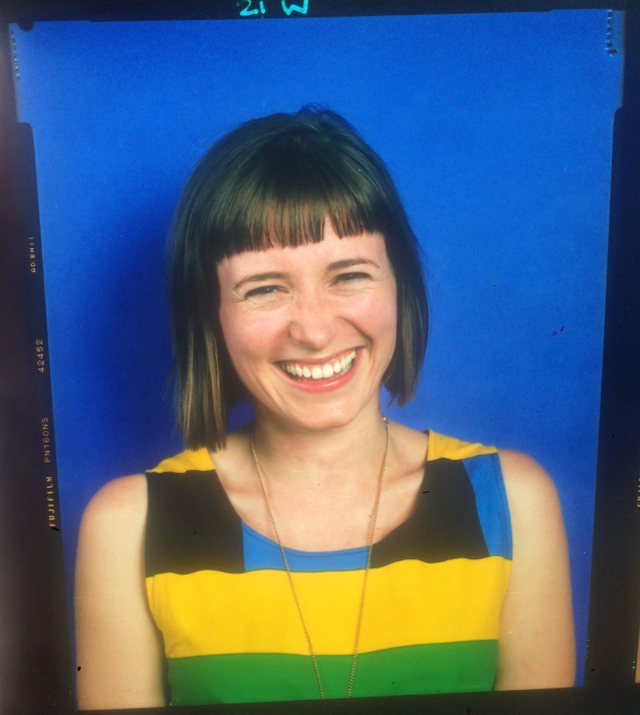 Katie Haines is Head of Marketing & Development at Artsadmin, and Trustee at g39, a contemporary arts organisation based in Cardiff that promotes visual arts and supports artists across Wales. After working in the arts for more than a decade, Katie decided to become a Trustee to share her knowledge, learn how an arts organisation of a different kind works, and to gain perspective outside of London. Having grown up in South Wales and followed the work of g39 for years, she was delighted to join the board in 2018. 
Governance in 2020 has looked quite different. When asked how her practice has changed, Katie said:
"Like most trustees, everyone is keen to see the financial statements and to understand how income shortfalls can be mitigated by emergency funds and other support during these turbulent times. Alongside the pandemic, 2020 saw the tragic, violent and unnecessary death of George Floyd and the subsequent Black Lives Matter protests worldwide, which highlighted the ongoing and deeply ingrained racial injustices and racism in our society.

 

g39 have used this quieter programming period to work on a very important, thoughtful and ambitious Equality Action Plan, in which they commit to being anti-racist and inclusive across their activities going forward. Covid-19 has had a devastating impact on so many sectors, especially artists and the arts, but this is also an opportunity to reflect and reset how we work ahead of, hopefully, rebuilding programmes in 2021."
Katie's advice for someone considering Trusteeship is:
Do your research and look around for charities that do work that you are really passionate about. Being an active and supportive trustee involves sacrificing quite a bit of time and energy so you need to be committed to the cause. 
Consider what skills you can offer, both in terms of your qualifications but also your soft skills. Don't think "I'm too young / too inexperienced / don't know about finance", instead focus on what you can bring to the table. The diversity of boards is vital yet the typical trustee is still a 61-year old white male (according to Charity Commission research) so I hope that we will see more younger folk, people of colour, women, non-binary and trans trustees in the future. 
Keep up to date with governance training (which Cause4 are excellent at!). This will also make more confident in your trustee role. 
You can follow g39 on Twitter at @g39cardiff
Photo credit: Paul Knight
Social Entrepreneur of the Month: Lydia Bolton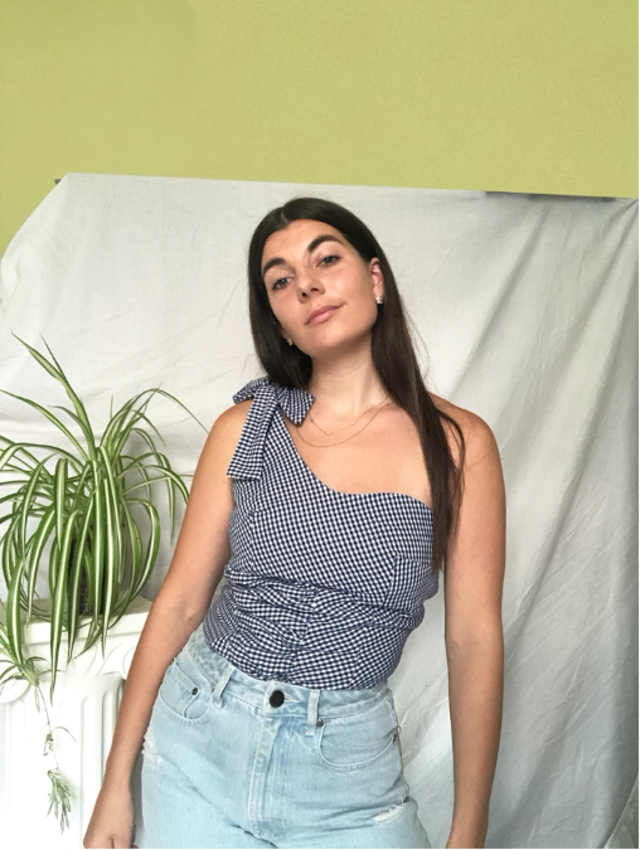 Lydia Bolton is a social enterprise with a mission of deconstructing disposable culture. Founder and designer Lydia upcycles unwanted textiles into high fashion separates which combine the aesthetic of classic streetwear with distinctly feminine details. Lydia created the brand in 2019, feeling a responsibility to create fashion in a way that didn't harm the environment. By preventing clothes from going to landfill, Lydia aims to be a catalyst for change in the fashion industry: Zero waste is at the heart of everything her brand creates from the packaging to the screen-printing process, and she focuses on finding solutions for mass fashion consumption.
"We have become disconnected with the value of our clothing and how our clothing is made from labour to the materials. For example, we can buy a t-shirt for £3 in a shop but that doesn't reflect the 2,700 litres of water or, 3 years of drinking water, used to produce the t-shirt. So we wear it a couple of times and then buy another, not being aware of the resources involved. My aim is to remake our unwanted clothing so we can rewear it and relove it -  valuing the precious resources used to produce."
Follow Lydia on Instagram @lydia__bolton
Fellow of the Month: Clare McCullagh, ActionAid UK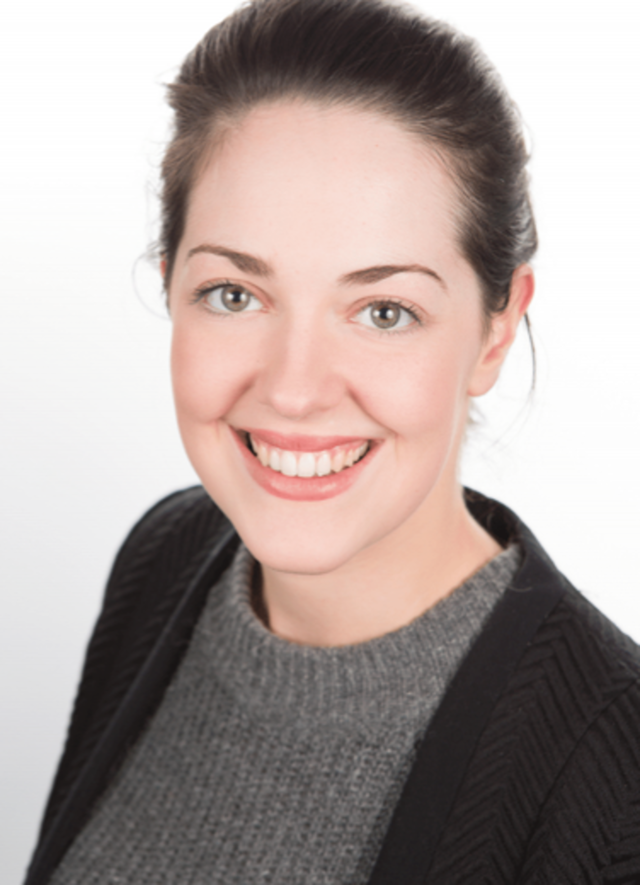 After remaining with Canterbury Festival for 18 months after her Fellowship, Clare then moved on to ActionAid UK where she is now Ambassador Manager. The Ambassador Network are a group of supporters contributing vital unrestricted funds to support ActionAid's work.  
"I'm sure I'm not the only fundraiser to say that when the Coronavirus crisis struck, my confidence took a hit. I lost a few supporters, couldn't steward or prospect in the normal ways and questioned if I knew how to do the job I love so much. A great team of colleagues and an organisational focus on self-care gave me some of that confidence back. 
 

If you don't have a good culture as an organisation, I think you'll really struggle to have strong, lasting relationships with your philanthropic supporters, to deliver exceptional stewardship. They're the supporters who get closer to the organisation than anyone, who want to understand how everything works, who you need to be honest with. They'll spot if something isn't right internally. 
 

Now more than ever is the time for charities to be honest about challenges they're facing, what they need, what their rights-holders or service users need. It hasn't been an easy period – and it won't be an easy time ahead either, but women and girls worldwide are the worst hit by this pandemic. Standing with them is what keeps us going every day. That, and a strong culture of self-care."  
Follow Clare on Twitter @ClareMcCullagh or ActionAid UK at @ActionAidUK. You can take a look at ActionAid's Feminist Leadership Principles here. 
Charity Leader of the Month: Kelly Cornish, Heart Heroes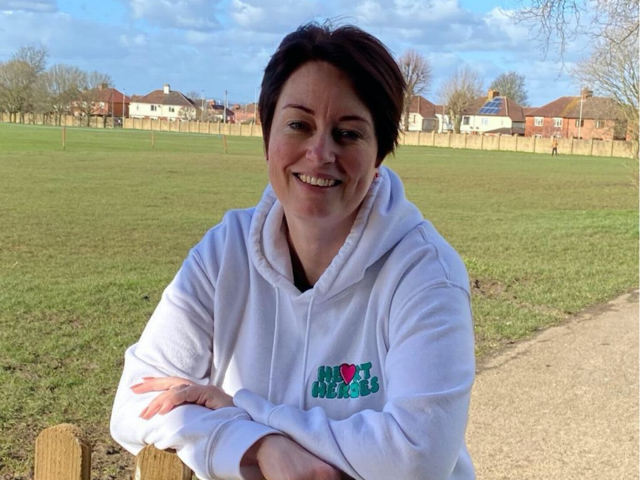 Heart Heroes work with children and their families living with heart conditions. They aim to provide services for these children, to help them meet others who are in similar situations and allow their family to talk to other families going through related experiences. 
They have supported many families and their children by working closely with the Bristol Children's Hospital cardiac team and The CHD Network Southwest. In November they released an awareness song, 'I Am The Song' written by Andrew and Richard Lane, with a video created by Vanessa Lloyd. Moving forwards they are also creating a Heart Heroes app – The Heart App, which will help heart children and their families even further when it comes to hospital appointments and treatments, offering more avenues of support for parents and interactive features and games for children to feel more comfortable. They also plan to expand and create 'Heart Heroes Hubs' that provide local support and group meetings between parents in similar situations across the South West. 
Kelly is Heart Heroes' founder. She has three children and runs Heart Heroes full time on a voluntary basis:
'As the founder of Heart Heroes I find my role challenging, rewarding, inspirational and at times emotional. As a charity we've certainly found the last year challenging but we've adapted and taken our support and fundraising online. Our support is needed more now than ever giving mental health/well-being support to children living with heart conditions and their families'. 
You can follow the work of Heart Heroes on Twitter @HeartHeroes.
More by posts by Edward Drew