Pick of the Month - August 2019
1 August 2019 | By Cause4 staff
It's a new month and the Cause4 team are excited to introduce another four inspiring individuals that are guiding the way in charity leadership, social entrepreneurship, Trusteeship and Arts Fundraising. Read on to meet our pick of the month for August. 
Charity Leader of the Month: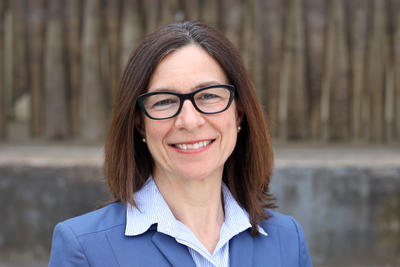 Cause4's Charity Leader of the Month for August is Anna Whitty MBE, Chief Executive of ECT Charity.
ECT Charity provides safe, accessible and affordable community transport for communities across the UK, including people unable to use mainstream transport due to mobility or other difficulties, or because ordinary public transport is unavailable in their area. Often, ECT Charity's services are the only way in which vulnerable and socially isolated people, and those with disabilities, are able to get out and about. The services enrich their lives by enabling them to remain independent, participate in their communities and access vital public services.
Anna Whitty MBE joined ECT Charity in 1989 and was appointed CEO in 2008. In 2016, she was awarded an MBE in the Queen's 90th Birthday Honours List in recognition of her major contribution to community transport. Anna is passionate about the importance of community transport organisations proving their social impact in a quantifiable, monetised way, particularly in the current climate of declining public and social sector budgets. In 2018, she led the development of a pioneering toolkit to measure the social value of community transport organisations, revealing thatin 2018/19, ECT Charity created £1.66million in social value.
"Lonely and isolated people are those that society has forgotten. If it wasn't for community transport, these individuals wouldn't leave their homes, or speak to anyone – all week. ECT Charity and the community transport sector provide them with a crucial lifeline – whether this involves a simple trip to the shops, a check-up at the local GP or a day out with a group of friends."
Follow ECT Charity's vital work on Twitter: @ECT_Charity
Entrepreneur of the Month: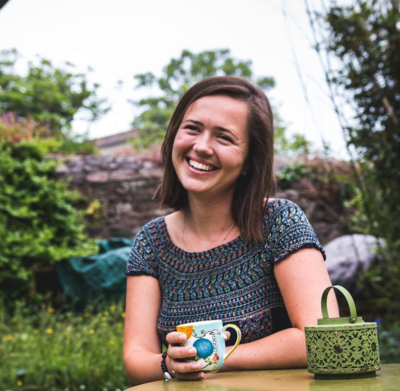 Migrateful is a social enterprise with a mission to empower and celebrate refugees and vulnerable migrants on their journey to integration by supporting them to run their own cookery classes. The Chefs improve their English through regular conversations with English speakers and build greater confidence and self-esteem as they get used to sharing their stories in front of an audience. 
Prior to setting up Migrateful, Jess Thompson spent two and a half years working on the front line to support migrants and refugees in Ceuta, Morocco, Dunkirk refugee camp in France, and London. Jess also completed the Year Here Fellowship from 2016-2017 which gave her the training and network to set up Migrateful.
The Chefs develop key employability skills such as time-keeping and organisation, as well as being trained in culinary skills and food hygiene legislation. Every one of Migrateful's cookery classes provides opportunities for positive, personal interactions between migrants and the host population which help to build understanding and challenge preconceptions.
Speaking about the project, Jess said:
'I remember a few of the classes were very moving – one of our Chefs who has been an asylum seeker for 16 years, was unable to legally work, unable to receive benefits, and just having an extremely difficult time - she gets extremely bored and depressed just staying at home not able to work. It was amazing watching how much enjoyment she took out of teaching this group of people her favourite cuisines, and how empowered she felt. She even said to me afterwards: "That was one of the best nights of my life. I felt so special, I felt so celebrated."'
Join one of Migrateful's cooking classes now and learn the culture and heritage of a chef from Afganistan, Cuba, Iran, Nigeria or Syria or follow the progress on twitter: @migratefulUK
Trustee of the Month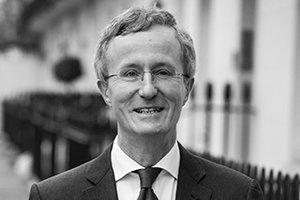 Cause4's Trustee of the month is Roy Montague-Jones, an alumnus of both the Trustee Leadership programme and the Emerging Chairs Programme. Roy is a consultant at Hierons LLP and Chair of the Board at Muktangan UK Trust, supporting Muktangan to give disadvantaged children in Mumbai an education and people from the community a vocation. 
Roy has enjoyed the experience of joining the Muktangan UK Board enormously – particularly working with a group of Trustees from diverse backgrounds but with a shared commitment to the project.
Roy's advice to anyone thinking of becoming a Chair for a volunteer-led charity like Muktangan is: 
"You have to lead from the front and keep your eyes firmly on the charity's strategy and delivery. It can involve quite a significant time commitment but, for a charity you believe in, it will be worth it."
You can follow Muktangan UK on twitter at @MuktanganUK
Fellow of the Month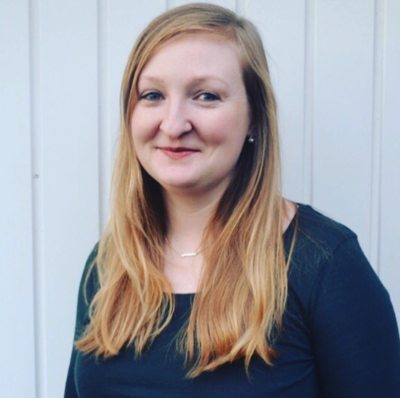 The Arts Fundraising & Philanthropy Fellow of the Month this August is Sarah Miguel, Head of Business Development at People's History Museum.
Sarah has over thirteen years of experience working within the non-profit sector and recently joined the team at People's History Museum in Manchester to lead on digital, income-generation and marketing, supporting the Museum's mission to tell the story of democracy and its development in Britain, past, present and future. 
Speaking about the Fellowship, Sarah said: 
"My experience on the Arts Fundraising & Philanthropy Fellowship has been a source of inspiration and learning as I continue my professional development, reflecting upon my own fundraising practice. As a relative newcomer to the world of museums and heritage, I have particularly enjoyed the insightful 'Meet the Leaders' sessions. Brimming with excitement remaining six months of the Fellowship, I can see so much potential for the Arts and Cultural sector with my 'fellow Fellows' demonstrating infectious enthusiasm and leadership potential."
You can follow Sarah on twitter at @ChallengeApathy
More by posts by Cause4 staff