Cause4's Pick of the Month June 2019
4 June 2019 | By Cause4 staff
As we approach summer and the longest day of the year this month, we can't believe quite how fast this year has gone – or the 10 years that led up to our birthday party in May! In our spirit of Sharism, check out our favourite Charity Leader, Entrepreneur, Trustee and Arts Fundraising and Philanthropy Fellow of the Month for June! 
Charity Leader of the Month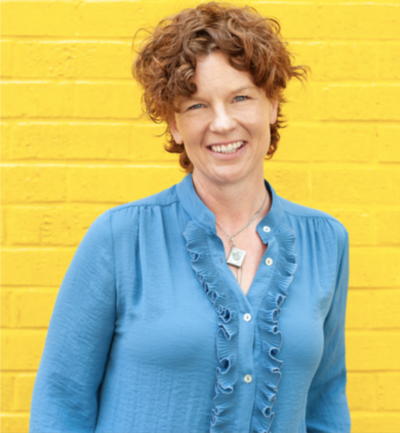 Cause4 is delighted to announce that our charity leader of the month for June is Emma Thomas, Chief Executive of YoungMinds, one of the UK's leading charities fighting for children and young people's mental health. 
Emma joined YoungMinds as CEO a year ago, inspired by itsapproach to trusting and empowering young people to be the change they want to see happen. The charity uses young people's experiences to create practical support for other young people and for those who play such an important role in helping young people such as teachers, clinical staff and especially their families. Young people are also an integral part of its work in campaigning and influencing for changes at NHS and government level and to shape the right services to meet their needs.
The crisis in young people's mental health is now being recognised, but too many young people can't access the support they so desperately need. And intervention often happens too late when their needs have escalated rather than when they first emerge. In fact, at the moment, only around one in three children and young people with a diagnosable mental health problem is able to access NHS support. There has been welcome investment and major commitments in the NHS long term plan, but sadly in the meantime, far too many young people needing support and their families are simply just left to cope on their own. Support from YoungMinds has never been more needed.
"I feel really privileged to work alongside the passionate and talented team of staff, trainers and volunteers.  Especially the young people who see our work as a vital way to turn their often-negative experiences into positive change for the benefit of all young people. As CEO I am really passionate about how we enable more young people who want to work alongside us and it's an exciting opportunity to be exploring the role of digital to help us achieve this, as well as look at further ways to involve them directly.  We are starting to see long-overdue investment and planned changes for support and it's vital that young people are involved directly in shaping the implementation of these to really make a difference, yet also to look beyond the NHS to early community-based opportunities for support."
You can follow YoungMinds on Twitter here @YoungMindsUK and Emma on Twitter here @EmmaThomasYN . 
Entrepreneur of the Month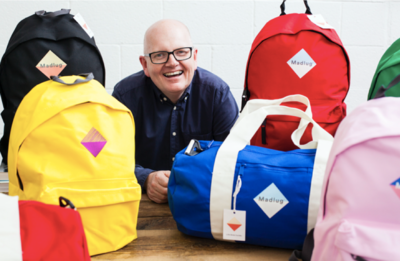 Cause4 is delighted to announce that our Social Entrepreneur of the Month for June is Dave Linton, Founder of Madlug. 
Madlug was founded in 2015 by Dave Linton with a 'Buy one Give one' approach to supporting children in care. This social enterprise works on the principle that for every bag that is purchased by a customer, one will be given to a child in care.
There are over 90,000 children in care in the UK and Ireland, with one child entering the UK care system every 15 minutes. What's more, over half are victims of neglect or abuse. Madlug believe that because children in care aren't given a voice, the public don't know about the problems they face every day.
Dave Linton, an experienced Youth Worker, was heartbroken when he learnt that most children in care transport their worldly belongings in a bin bag. This inspired Dave to found Madlug with just an idea and £480 to invest. Dave's signature touch to each and every bag is a label that says "You are incredible" to remind every child that they have value, worth and dignity.
To date, Madlug has supported 5,000 children in care with its operations, and a further 10,000 giving bags are currently in production.
Dave says:
"I love being part of the Madlug movement that empowers people to give children in care dignity."
Follow Madlug's progress on Twitter @wearemadlug
Trustee of the Month
Our Trustee of the month this month is Nicole Newman, an independent consultant, specialising in corporate fundraising with extensive experience in delivering transformational fundraising strategies for major cultural organisations. Currently, Nicole is a Trustee of Gate Theatre in Notting Hill and game-changing theatre company, Punchdrunk. Nicole is also a trainer for Arts Fundraising & Philanthropy and regularly teaches and lectures on arts fundraising and brand strategy internationally.
Having worked predominantly in very large arts organisations throughout her career, Nicole has found becoming a Trustee for smaller organisations has opened-up a new world of learning, allowing her to explore the way in which other organisations operate.
"As a Trustee I've been able to work alongside smart, bright, fantastic people who have demonstrated enormous creativity and innovation in the way they manage tight budgets and limited resources. I think that large organisations have a lot to learn from the efficiency and resourcefulness of these small organisations. It has also been an enormously satisfying experience to be able offer both practical and emotional support at points of major change and transformation.
With experience on both sides of the table, Nicole has advice both for those considering taking on a Trustee role and the Charity executives that work alongside them:
"I think there's a real need – both for prospective Trustees and charities looking to recruit to them – to be very clear about their objectives. As a development consultant I've always advised that Board members should be treated as valuable donors – I regularly prompt charity executives to put themselves in the shoes of the Board members and to really consider the value of their time and the potential fundraising contributions that they have to offer. On the flip side, it's absolutely essential that every Trustee fully understand the responsibilities of the role, particularly the financial liability and the legal responsibilities involved. Trustees have to really turn-up – not just in terms of being present at all the meetings, but fully investing their time and effort into the organisations. When both charities and Trustees fully invest their time and resources, Trusteeship becomes hugely rewarding for the Trustee and invaluable for the charity.
You can follow Nicole on Twitter at @nicolenewmanuk
Fellow of the Month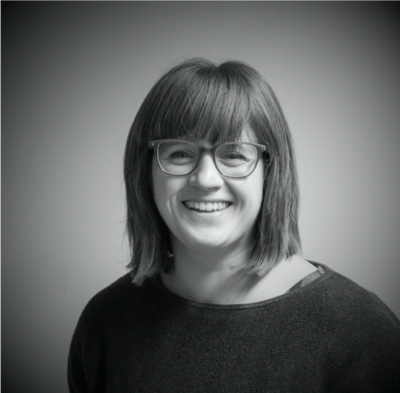 We are thrilled to announce that Kat Reading is Arts Fundraising & Philanthropy's Fellow of the Month.
Kat is Friends & Memberships Manager at Snape Maltings, based on the rural Suffolk coast and established by composer Benjamin Britten and tenor Peter Pears. Creating innovative projects and programmes, Snape Maltings changes and enriches thousands of lives every year through music. 
Kat joined Snape Maltings in 2012 after a career in Higher Education, and today she plays a vital role in building and nurturing relationships with individual supporters. Speaking about her work and being on the Professional Fundraising Fellowship, Kat said: 
"The Arts Fundraising & Philanthropy Professional Fellowship has given me an unparalleled opportunity to reflect on and reconnect with the sector I love. It's offered me the time and space to develop and reflect on my own practice, whilst working in partnership with some of the most dynamic professionals from a hugely diverse range of arts organisations. Together, we're tackling our common challenges and sharing innovative solutions to build a positive future for the arts.

We are living through difficult times, but the Fellowship has taught me that this is also a period of great innovation and opportunity. With my renewed confidence and the mutual support of the Fellowship network, I now have the energy and inspiration I need to seize these opportunities for the future."
You can follow Snape Maltings Twitter here: @snapemaltings
More by posts by Cause4 staff