Pick of the Month - September 2021
8 September 2021 | By Erin Hughes
The schools are back, the leaves are changing colour, and the glorious autumn sun is glowing. This month we meet a refugee supporting refugees and migrants into employment, a charity leader with a mission to make hygiene products universally accessible in the UK, and a Trustee who just wanted to give his free time to benefit other people.
Social Entrepreneur of the Month: Fuad Mahamed, Ashley Community & Housing Ltd (ACH)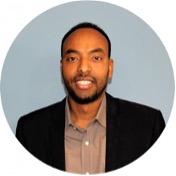 Fuad came to the UK as a refugee from Somalia with no English, and went on to obtain a first class degree in Engineering from Bath University followed by an MSc in Management from Lancaster Business School.
He set up ACH in 2008 in order to support the resettlement of refugees like himself, and since then he has built the organisation into one of the leading providers of integration support for excluded and marginalised people. It now spans across 3 cities, employs 65 people and works with 2500 individuals a year.
ACH provides a range of innovative and impactful support and integration services for refugee, BAME and migrant individuals. It rehomes over 2,500 individuals annually, providing secure housing, culturally sensitive support and vocational training.
The organisation focuses on building individuals' resilience in the labour market, upskilling and supporting refugees into sustainable, higher-level employment to develop their independence and ease their integration into UK life.
Together with his colleagues at ACH, Fuad has argued for a new approach to refugee assistance based on development rather than just humanitarianism.
Fuad has contributed to events in Brussels, Stockholm, Bath, Birmingham, Bristol, Southampton and Wolverhampton over the past two years, speaking on the topic of refugee integration.
"The past ten years have seen a marked change in the work that we do. We've evolved from a small-scale housing provider, located in inner city Bristol, to a leading provider of resettlement and integration services for refugee and newly arrived communities in the UK.
You can follow ACH on Twitter @ACHintegrates
Charity Leader of the Month: Edgar Penollar, The Hygiene Bank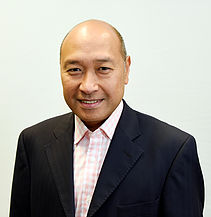 Edgar Penollar joined The Hygiene Bank as CEO following a long and impressive career in the private sector. He initially joined the charity as a Trustee and Treasurer in 2019 and became CEO in 2020.
The Hygiene Bank is a grassroots, people-powered charity and social movement which gives people access to the basics they need to feel clean. The charity's core belief is that hygiene should not be a luxury, with a vision that one day, everybody in the UK will have access to essential hygiene products.
The charity distributes products to a network of community partners who support those who have been pulled into poverty – a mix of organisations, schools and charities.
"It's not right that feeling clean should be a luxury or privilege. In its simplest form, hiding poverty is people using cheap dishwashing detergent for not just washing the dishes but themselves or families having to share a toothbrush, or people actually using roll up loo paper or socks as an alternative to period products. That's what hygiene poverty is."
You can follow The Hygiene Bank on Twitter @thehygienebank
Trustee of the Month: Anthony Blackman, Trustee at Multiple Charities!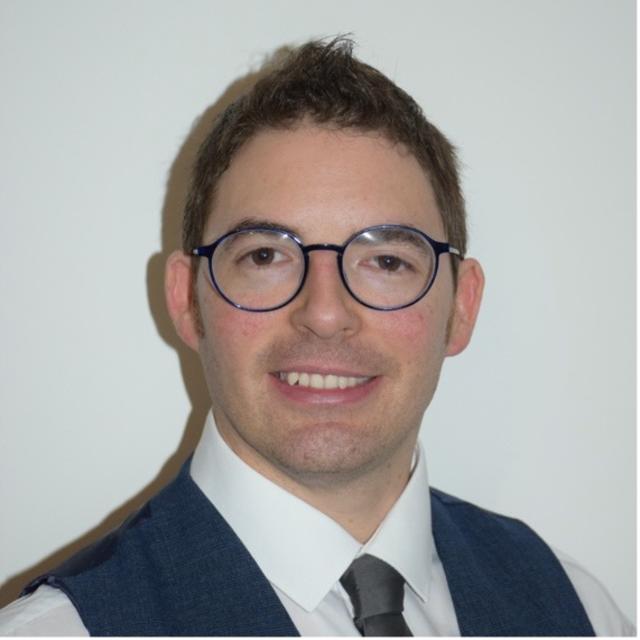 Anthony Blackman is Co-Chair of the Management Committee at bemix CIC, and Trustee for Kent Association for the Blind, Vision Care for Homeless People, and Communigrow.
Anthony came to Trusteeship as a perfect way to use free time to benefit people, but in a flexible way that allowed him to maintain work and other commitments.
"The charities I have experience with have all been small charities. This has meant that I could be more involved in the organisation and lead on some projects... I have learned new skills along the way, as well as now being able to think more strategically"
Covid-19 has changed governance practice across the charities that Anthony supports – but one thing that is the same for all is keeping good records of what decisions were made and how.
"You always need a good audit trail and taking minutes over zoom can be more challenging."
Covid-19 has also changed governance priorities:
"The pandemic has also shown that the wellbeing of staff and volunteers must not be overlooked. Wellbeing is now an agenda item for all trustee meetings

Communication has also improved, not only with staff, but also with volunteers and clients. Keeping people informed helped to maintain positive relationships."
Anthony's advice for a new Trustee is:
"It can seem a bit daunting when it comes to considering your first trustee position. My advice would be to think about the skills and experiences you have, as well as your motivations for wanting to become a trustee.

If you see a role and are not sure if you should apply, most charities will be more than happy to have an informal chat with you before you apply."
More by posts by Erin Hughes