Pick of the Month - October 2021
11 October 2021 | By Erin Hughes
October 2021 POTM
As the nights draw in and the pumpkin spice calls, this month we meet a Trustee campaigning for better rights for Disabled people, a social entrepreneur fighting throw-away culture with luxury sustainable fashion, and a charity leader helping refugees to make new lives as part of their community.
Social Entrepreneur of the Month – Hannah-Sophia Jarvis, Founder and Creative Director of Hannah Sophia England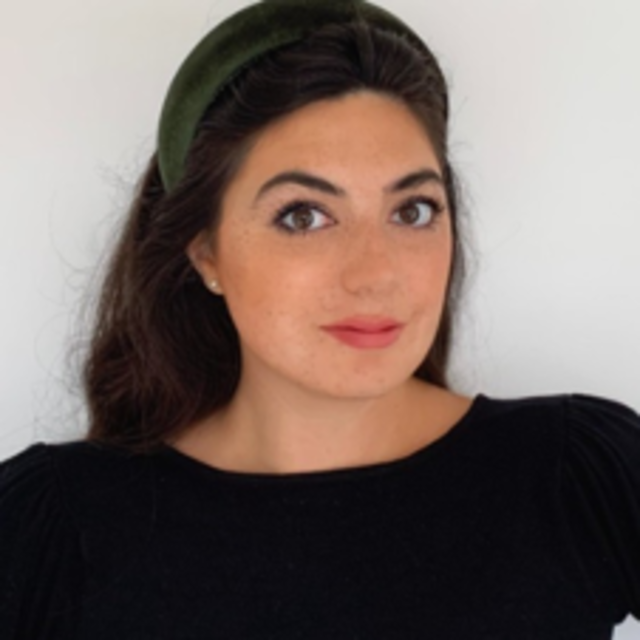 Hannah-Sophia Jarvis is the Founder and Creative Director of the luxury sustainable fashion brand, Hannah Sophia England.
Founded in 2020, Hannah Sophia England was set up to help create a better world for future generations. In a world where fashion is still widely viewed as disposable, the company believes in encouraging women to cherish each piece by creating long-lasting, high-quality clothing that can one day be passed down to the next generation. 
Sustainability and ethical values sit at the heart of Hannah Sophia England, which provides a transparent supply chain and works with local artists based in Stamford, England, who use ethically sourced fabrics within the UK. 
"As citizens of the world, we feel it is our moral duty to be kind to one another, show empathy and consideration to all and to help preserve our beautiful planet. " 
Hannah is dedicated to giving back, having launched a new campaign - Women Supporting Women – where 100% of the profits go to the Prince's Trust. In partnership with inspirational women including Chloe Delevingne, Isabel Getty, Sophie Perkins, and others, the campaign aims to nurture, inspire, and empower women across the UK, helping change the lives of our next generation. 
"As a mother of two, I feel it's my responsibility to do everything I can so that my children and the next generation can inherit a better, stronger world, where kindness rules — kindness to others, ourselves and to our planet."
You can follow Hannah Sophia on Instagram @hannahsophiaengland
Charity Leader of the Month – Andrew Jackson, Upbeat Communities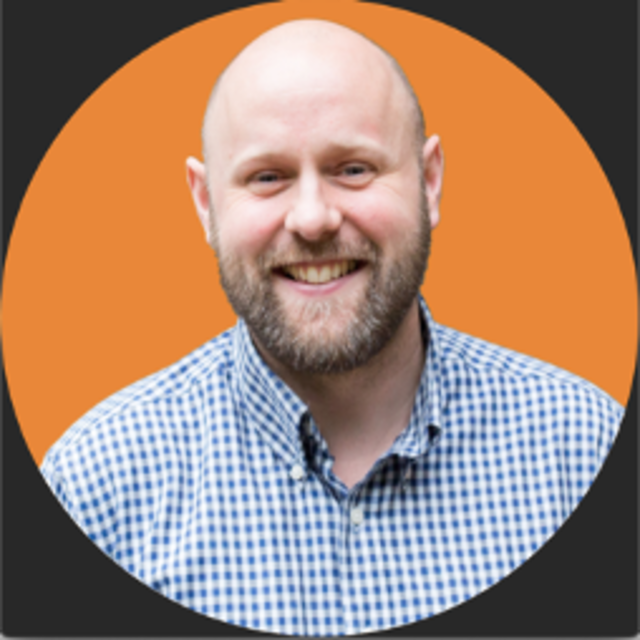 Upbeat Communities has been supporting those seeking sanctuary since 2005. Founded in response to the needs of refugees arriving in the UK and the stories they shared of their lives and their journeys, Upbeat Communities builds relationships with refugee communities to identify their needs and the best ways to respond.
Upbeat Communities believes that making those who are fleeing war, persecution, and conflict feel welcome will give them the best possible chance of integration, support and opportunities to rebuild their lives.
With this aim, the charity wants to help connect refugees into community, and see strangers become neighbours.
"My journey with Upbeat Communities began in 2006 as a volunteer and have been connected ever since. I was appointed Interim CEO in 2017 before taking up the position permanently.
It has been an amazing few years, leading an incredible team of, committed, passionate people. I love seeing people develop, new projects begin, and the organisation grow. However, what I value most is the privilege of working alongside so many resilient people who have left everything behind and have had to rebuild their lives. It inspires me every day!"
You can follow Upbeat Communities on Twitter @UpbeatUpdates
Fellow of the Month – Kirsty Telford, Ministry of Stories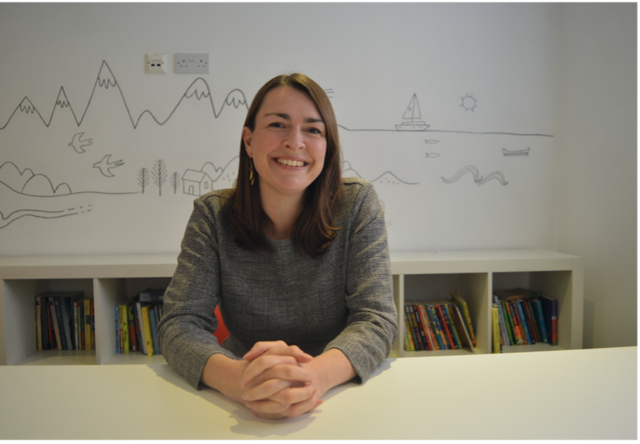 Kirsty Telford is a cause-driven leader who has been working in charities for the past 20 years. She is proud to be Deputy Director at children's creative writing charity, Ministry of Stories and their magical shop, Hoxton Street Monster Supplies. 
'Despite the challenges many arts organisations are facing, one element of the Fellowship that has been particularly helpful has been the sense of optimism the sessions have created.
'For the Ministry of Stories, this Autumn has been a serious motivator. We've had our young writers back in the building, supported by our team and volunteer writing mentors, and they are busy creating a Time Traveller's Guide to Hoxton.
'As with all small charities, we have no idea what is around the corner, so the best we can do is plan to respond when opportunities arise. We were founded as a plucky little start-up in 2010 after a long period of economic recession and we're still here, eleven years later. 
Keep up with Kirsty @KirstyTelford or @Mini_Stories
Trustee of the Month – Laura Swainbank, Disability Rights UK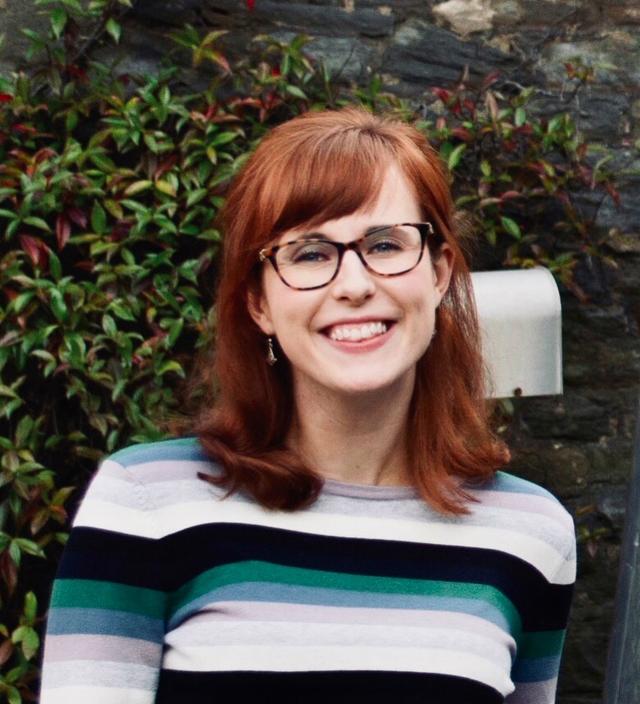 Laura Swainbank is a Trustee for Disability Rights UK, a charity led by, run by, and working for Disabled people across the UK, aiming to bring about better rights, benefits, quality of life, and economic opportunities for Disabled people. Laura came across the work of the charity through her own lived experience as a Disabled person, which led her to use the resources the charity provides in support of the Disabled community. This then led her to discover the advocacy work the charity does for Disabled people at every level of society, and in time to apply to join the Board.
Due to the fact that Covid-19 has disproportionately affected the Disabled community, the Board of Trustees knew they had to do as much as they could to guide the charity through the pandemic and ensure it could deliver its vital support. The board continued to meet virtually, and focussed on key projects such as increasing the accessibility of web-based resources and information through a new website that reaches more than 1 million people per year.
Disability Rights UK was nominated for the 2021 Charity Governance Awards in the Board Equity, Diversity and Inclusion category, having inspired the judges for its approach to recruitment, leadership and accessibility of governance practice.
Laura's advice for a potential Trustee is:
"Don't be afraid to apply. It's easy to feel intimidated when you see all the fantastic work an organisation does, but boards are looking for Trustees from various backgrounds, with expertise in different areas, from law and finance to marketing and digital. 
Learn as much as you can about what they do to find out if you're the right fit for the role and inform your application."
Follow Disability Rights UK on Twitter at @DisRightsUK
More by posts by Erin Hughes