Stopping the illegal ivory trade
21 February 2018 | By Cause4 staff
A recent news piece that caught my eye was the announcement that Hong Kong has taken a significant step forward in aiding international conservation, by committing to phasing out domestic ivory trade by 2021, and increasing the maximum penalty for wildlife crimes to ten years.
Elephant poaching is a severe issue, and one that is increasingly facing public scrutiny. Between 2007 and 2014, nearly one third of Africa's elephants were wiped out, largely due to poaching for ivory, and 55 elephants are still being killed every day – amounting to over 20,000 a year. Governments across the world are now being petitioned by civil society organisations and charities to ban all ivory trade and crack down on the black market.
Significant steps have been made in recent

years, such as January's arrest of trafficking kingpin Boonchai Bach, a man alleged to be the head of Asia's biggest illegal wildlife trading networks, and AEON's announcement that it will phase out the sale of all ivory merchandise in its shopping centres across Japan. These are but two of numerous arrests, successful campaigns, and official crackdowns, however there is still far to go. In a worrying move, the US plans on allowing imports of elephant trophies from Zimbabwe and Zambia, sending a clear message to the world on where the current administration's priorities lie. Furthermore, the tragic announcement that Wayne Lotter, a leading conservationist with the PAMS Foundation battling elephant poachers in East Africa, was shot dead in Tanzania, has left many shaken worldwide.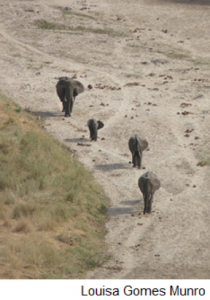 As non-governmental organisations often operate through private funds, charities are uniquely placed to commission research and to campaign on issues in a way that official, or government affiliated bodies, are not. The WWF for example, is a huge charity player in international environmental and wildlife conservation, rehabilitation, and proliferation. Following its 2015 The Hard Truth report, looking at how Hong Kong's ivory trade was fuelling Africa's elephant poaching crisis; its 2016 Feasibility Study on the Ban of Hong Kong's Ivory Trade; and its campaigning work which amassed 91,643 signatures from Hongkongers in support of an ivory trade ban, the WWF welcomed Hong Kong's recent news.
Closer to home, the UK has pledged to be "front and centre" of global efforts to end ivory trade, following increased campaigning and public scrutiny. Recent efforts have included a documentary by Hugh Fearnley-Whittingstall, Saving Africa's Elephants: Hugh and the Ivory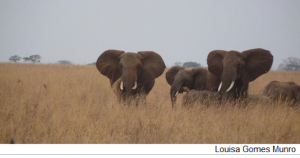 War, drawing attention to the UK's leading role in supplying illegal ivory to China's black market; a petition for the total shut down of domestic ivory trade in the UK by Born Free Foundation, which amassed 108,530 signatures; and WWF's Christmas 2017 "Join Us" campaign, which featured a video of an elephant looking a poacher in the eye.
UK law will now ban the sale of ivory antiques regardless of age (with a few exceptions, such as museum artefacts of great cultural value), as previous law allowed for trade of pre-1947 artefacts, and items worked before 1990 with government certificates. Given that the UK was found to be the largest ivory supplier to global markets by the Environment Investigation Agency, I hope this move, which had been promised in the 2015 and 2017 Conservative manifestos to no avail, will have a significant global impact.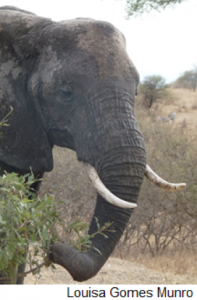 While charities are clearly working hard and have made significant steps in this fight, they cannot go it alone. A major issue conservationists face is that the illegal ivory trade, while more dangerous than other work, is significantly more lucrative. Incentives must be put in place at local, national, and international levels, to discourage illegal poaching. Alternative and ethical forms of employment, such as eco-tourism that preserves and celebrates natural environments, should also be developed. National and international governing and regulatory bodies need to collaborate, and border agencies and airports need the resources and training to be able to detect and intercept illegal shipments.
The charity sector is a major player, but it should be a cog in an international and well-oiled wheel, if the battle on poaching and ivory trade is to make significant, and final, steps.
What do you think is the biggest barrier in stopping the ivory trade? Tweet us at @OfficialCause4 and let us know!
More by posts by Cause4 staff