Should We Discourage State School Fundraising or Accept it as a Necessity?
12 October 2017 | By Cause4 staff
State school fundraising, necessary, optional, or actively discouraged?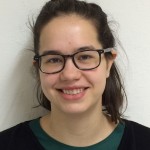 There has been a fair amount of news coverage recently about the need for state schools to fundraise to fill funding gaps. My instinctive reaction to this idea is that it should not be necessary. I believe education is a right, not a privilege, and that publicly funded schools should never feel the need to resort to private fundraising to fill budget gaps for basic education provision. Am I wrong?
The Funding Landscape
The Government's new proposed funding formula for 2018/19 plans to redistribute funding more equally across the country, meaning a funding cut for urban schools and an increase in funding to schools in the shires and coastal areas[1]. It would seem, however, that even schools which are set to benefit from the restructuring are likely to suffer in the long term, as schools across England are facing their first real term funding cuts in over 30 years. A 6.5% fall in overall funding has been projected and state schools in England have been warned that they will have to find £3bn in savings by 2019/20.[2]
This, coupled with the increase in the number of pupils, and rising wage costs, national insurance and pension contributions, means that state schools across England have turned to raising funds themselves.[3]
State School fundraising
King David Primary School in Birmingham is facing a 13% loss in funding. The headmaster Steve Langford has already cut the number of teaching assistants, and would have had to make more cuts if it weren't for the £45,000 raised by governors; a situation he deeply laments. A few miles away, Balsall Common has hired a fundraiser: Howard Rose brings in around £120,000 a year to the school and says he is frequently approached by other headteachers asking for advice. Greystones Primary School in Sheffield has launched a Raise the Roof campaign to raise some of the £100,000 needed to fix two leaking roofs at their school. The headteacher, Mr Jennings, said that the school would not be able to afford to pay for the repairs within budget, without affecting teachers' pay.
If we look across the pond to our American cousins however, state school fundraising is so commonplace that schools often set up their own Foundations and have spawned the term 'public-privates'. It is thought that the annual fundraised amount is well over $2bn, and that whilst the average American would agree that the state should fund public education, they would also say it is the community's responsibility to support their schools.[4]
Responses to State School fundraising
An obvious issue I can see is that there is an inequality of access. Schools in poorer areas have fewer local businesses and philanthropists as funding targets, are less able to attract famous or effective fundraisers, and parents working long hours to make ends meet may have less time and money to commit to school fundraising appeals.
There has already been public criticism of this situation. Micon Metcalfe of the Dunraven Educational Trust, which runs an academy in South London, and Malcolm Trobe of the Association of School and College Leaders, say it risks entrenching inequality and creating an uneven playing field. Angela Rayner, Labour's shadow Secretary of State for Education, has heavily criticised the Government and says headteachers should worry about the calibre of the education they provide, not "travelling around the country cap in hand for donations". [5]
Whilst there is a clear need for state schools to turn to private fundraising, and I think those who do should be commended for their proactiveness and creativity, I believe publicly funded institutions should not have to make up for budget cuts themselves to deliver a basic service, and a school's ability to fundraise should not determine the students' access to quality education in a safe environment.
I agree with the critics of the current state school funding situation that by turning to an American model of school fundraising we will fuel inequality, due to the disparity in access to resources, be they financial, time, or prestige.
Louisa Gomes Munro -Development Associate, Cause4. @LouisaGM7
Fundraising for state schools, it's now an urgent necessity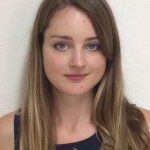 Louisa is right: education is a right, not a privilege, and it is something that must be protected in our society. However, the decrease in funding that is forecast to hit our state schools means that fundraising is now a necessity. Here I have outlined some of the options available.
In 2015 Clacton County High School was forced to cut the number of A-Level subjects on offer to its pupils because of a diminishing budget. This is not uncommon: a recent survey has found that 72% of headteachers have had to cut GCSE or vocational courses, and 79% with sixth form students have had to axe subjects in an attempt to tackle budget pressures.
The need for state school funding cannot be denied. The future of our state schools and the education of our children is at risk if a solution is not found to tackle the tightening purse strings that are strangling resources for the education sector. Luckily, there are tried and tested solutions available, and they are also ones that can significantly reduce such pressures on our schools.
The Principal of Clacton County High School devised one solution to this pressing issue. Alone, his school could not afford to run certain subjects if few students wanted to study them, so a collaboration with the University of Essex and four other local schools was established earlier this year. This partnership has seen a new group of five academies gain access to 20 teaching spaces at the university each week, meaning students can still study the subjects that they love. This has also created a funding boost for the sixth forms, as students who may have left due to the lack of options will continue in education.
Partnerships such as this are becoming a common way to address funding concerns in schools. Many leading independent schools, such as Eton College and Westminster School, have partnered with state schools and their local communities to broaden access and provide opportunities for pupils from disadvantaged backgrounds. As well as sponsorship, other partnership activities include shared governance, summer schools, help with university applications and sharing facilities. State schools therefore not only receive financial assistance, but other means to support and provide for their students through these initiatives as well.
It is not only partnerships with other educational establishments which can help struggling state schools: forging a relationship with former students can also prove beneficial. The national education charity Future First, which helps state schools and colleges to build alumni communities, has found that state secondary schools could raise an average of £30,000 a year from their alumni. The study shows that 30% of former state school pupils are willing to give back to their alma mater, yet only 1% have done so, compared to 20% of privately-educated alumni who have donated. Working to access this untapped income could prove extremely fruitful: Robert Clack School in Dagenham, for example, has 600 members in its Future First alumni network and has raised £4,000 to date.
Yet raising money need not always rely on others, either. The recently established School Space, for example, assists schools in letting out their facilities to local community groups, benefitting both parties with extra income for the schools and affordable spaces for hire.
Such schemes show the extent to which solutions to the funding deficit are available for those schools in need. Whilst Louisa makes valid points, fundraising for state schools is necessary in this era of public sector funding cuts, and there are positive ways to address this.
Emily Clarke – Development Associate, Cause4
Do you think that state funded schools should be expected to fundraise, or do you think publicly funded schools should only have to rely on the state? Please tweet us @OfficialCause4 and let us know.
[1] https://www.ft.com/content/f9bf26b2-c218-11e6-9bca-2b93a6856354?mhq5j=e1
[2] https://www.ft.com/content/f9bf26b2-c218-11e6-9bca-2b93a6856354?mhq5j=e1
[3] https://www.ft.com/content/2623d252-1854-11e7-a53d-df09f373be87
[4] https://www.ft.com/content/2623d252-1854-11e7-a53d-df09f373be87?mhq5j=e1
[5] https://www.thetimes.co.uk/article/state-schools-hire-fundraisers-in-bid...
More by posts by Cause4 staff