How Becoming A Charity Trustee Can Boost Your Career
Article posted originally on MinuteHack, 11 Dec 2017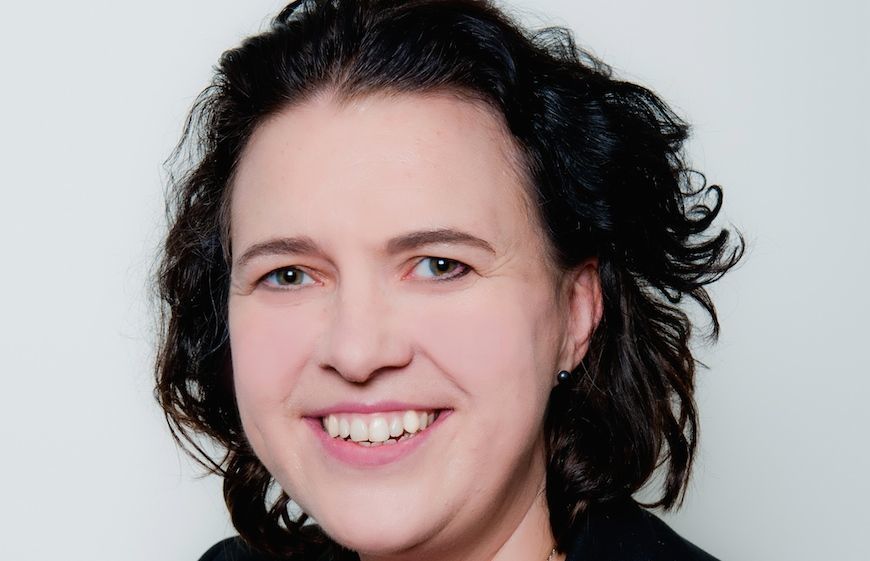 Becoming a charity trustee isn't just for people who've been there, done that. It could help younger people get a leg up the career ladder.
One in four of the UK's smaller charities – and one in five larger charities – are struggling to survive. They need the experience and support of capable, well-connected people who can help guide the work they do and the strategies they adopt.
The benefits to the charities are clear. But what's in it for the individual Trustee? With young Trustees in high demand on charity's boards, how can a busy professional justify the time and energy to volunteer for a charity when their focus is so acutely placed on climbing their own career ladder?
For 35-year-old Peter Daniel, a partner at Collyer Bristow LLP, being a charity Trustee provides him with opportunities that he wouldn't get in his regular job. "It adds some variety to what can be, depending on your day job, an otherwise one-track professional life," he says.
"It also allows you to get great experience of a board-type position, and to meet some fascinating people who you wouldn't necessarily come across in other circumstances."
The stereotypical charity Trustee is probably a caucasian male in his late middle age; experienced in their field, confident in their abilities and maybe at a stage in their career when they can afford the luxury of 'giving something back'.
However, there is a real push to widen the Trustee talent pool encouraging younger professionals like Peter to consider a Trustee role to benefit the charities and the Trustees themselves.
A study by the Charity Commission has shown that only two per cent of charities have a Trustee under the age of thirty. Yet it's many of the qualities that younger professionals can bring that are most urgently needed in the not-for-profit sector today: technological savvy, flexibility and entrepreneurial flair.
The great feeling of contributing to making the world a better place shouldn't be understated; however, ambitious professionals who become charity Trustees can also improve their professional lives by what they learn and who they engage with while giving their time on the board of a charity.
Trustees have great opportunities to cut their teeth in leadership, championing a project, being responsible for a hard-working team, working directly with organisational leaders. Through Trusteeship, professionals can develop transferable skills that make interesting differentiators on their CVs.
Close Brothers Asset Management is one of the companies working to address the short-fall of young charity Trustees, working in partnership with Cause4. Since 2014, the firm has run a Trustee Leadership Programme, with the support of The Clothworkers' Company, to train the next generation of charity Trustees.
Shirley Coe, Director of Business Development at Close Brothers Asset Management, feels the initiative has an important role to play in supporting the UK's charity sector.
"The UK is currently home to over 167,000 registered charities," she said "and with this number on the rise, the demand for Trustees has never been greater. Approximately 50% of charities have vacancies so there is a significant need for Trustees.
"Crucially, smaller organisations tend to draw from their own network, so we created the Trustee Leadership Programme in conjunction with Cause4 and the Clothworkers' Company to enable charities to gain access to a larger pool of talented Trustees.
"It is a national programme and we offer training up and down the country for approximately 500 new Trustees a year. We also recently launched an "Emerging Chairs' Programme" in London for Trustees who wish to take on the ultimate leadership role by chairing a Charity Board."
Training new Trustees is important as they have legal and financial responsibilities for the charity and they need to be clear about what's expected of them and what they are signing up to. Just because a Trustee has been successful in their day job, it doesn't necessary mean that they'll know what to do in their role on a charity's board.
Fundamentally, Trustees support the development of strategy – to help the executive team shape their plans and operations, challenge thinking, suggesting ideas and finding innovative solutions.
The second key role is as an ambassador – somebody that can help spread the work about the charitable organisation, from its key message and purpose, to its financial needs and its achievements to date.
Working for a good cause obviously can result in a great deal of personal satisfaction but there are also opportunities to engage at Board level which one of my colleagues can testify.
Alex Morris is a •Ânancial advisor at Cause4 as well as treasurer to Signal, a UK charity dedicated to helping people with deafness and hearing loss and Crime In Mind, which promotes, supports and encourages research into forensic mental health services.
He is enthusiastic about the opportunities he has been given in his charitable roles. "My experience as a younger Trustee has been far from stuffy," he said. "It has seen me attend black tie dinners in the House of Lords and even coach rugby in Zimbabwe.
My advice to any young •Ânancial professionals out there is this - take a chance, broaden your horizons, do something different and develop yourself whilst doing some good. You won't regret it."
There are advantages for the employers too. Encouraging staff to take up a Trustee role, supports their own desire to give back and helps them develop their skills and expand their networks which can often reap rewards within their full-time role.
As public funding continues to suffer with cuts, the UK's charities are under increasing pressure to support our most vulnerable communities. Anyone over 18 years old can become a Charity Trustee and there are even some opportunities possible for those over 16.
The skills amongst the UK's young professionals are in high demand. It's just a question of matching the available talent with the charity that needs them.
Join the discussion by Tweeting us @OfficialCause4
More by posts by Michelle Wright