Cause4 Senior Management
Ben Wilson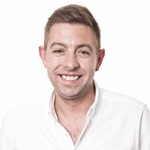 Ben joined Cause4 in May 2010 on our Entrepreneurship training programme and is now Head of Development and Operations. Prior to joining Cause4 Ben spent two years working in marketing, advising start-up firms on their social media strategies.
Ben's experience in the charity sector includes strategic development, leading and running fundraising campaigns, facilitating corporate approaches, writing bid proposals and developing online and social media strategies. At Cause4 Ben has developed specific expertise across arts, education, social enterprise and sport.
Ben holds an MA in International Security and Terrorism and a BA Hons. in Politics from the University of Nottingham. He has a passion for all things sporting and a growing interest in culture and the arts and holds an Institute of Fundraising Diploma with merit.
David Johnson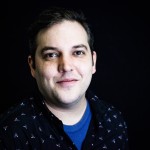 David Johnson has joined Arts Fundraising & Philanthropy as Head of Programme to help grow and deliver the programme as it moves into the Arts Council England funded National Portfolio as a sector support organisation. David joins from the Albany, an arts centre and social enterprise in Deptford, London, where he was Head of Development.
David joined the Albany in 2011 and was responsible for earned and raised income generation, partnership development and contract management for the organisation. During his tenure the organisation more than doubled its turnover.
Prior to this, he worked in the Cultural Development team for the London Borough of Hackney, supporting the development of 2012 Cultural Olympiad projects and producing the borough's key youth arts festival, Discover Young Hackney.
David sits on the Board of Babylon Arts in Ely and is part of a steering group supporting C-12, a dance theatre company. He is a member of the Institute of Fundraising.
Isadora Tharin

Isadora joined the Cause4 team in September 2018 as the Head of Corporate and Partnerships.
Her work over the last 13 years has supported organisations and institutions to reinforce brand profiles and creating sustainable business opportunities. She is passionate about the arts' ability to drive lasting and meaningful change and make a positive contribution to communities.
Previously she led international auction house Phillips's work with museums and public galleries across the UK, Europe and Asia, directing the company's programme of investment with world-renowned partner institutions in those regions. She has also been a corporate fundraiser for Tate Modern and Tate Britain and Head of Development for London's cutting edge non-profit Zoo Art Fair.
With a Masters in Arts Policy and Management, throughout her career, she has been involved in an advisory capacity for multiple artists and arts organisations and is currently serving as a trustee of arts commissioning agency Book Works and as a Founding Member of the Association of Women in the Arts.
Cause4 Senior Associates
Providing Cause4 and its clients with specific expert advice
Brian Moran

The former Director of Digital Strategy with Cause4, Brian now works as a Senior Associate, developing and putting in place strategies to help grow Cause4's market reach and digital presence. Recently this has included the launch of a new e-learning service, aimed at improving access to learning opportunities for the next generation of fundraisers.
Brian's consultancy work over the last 10 years has focused on causes with a strong social or philanthropic purpose; including a number of senior interim and advisory roles with organisations including Stonewall, Contact, SENDirect and UKCP.
Brian's background also includes time with the London Symphony Orchestra where he oversaw the development of the orchestra's first digital platform for live performance streaming, and co-developed the orchestra's collaboration with Google on the first global YouTube Symphony Orchestra project which attracted more than 10 million followers across the globe.
Tom Hoyle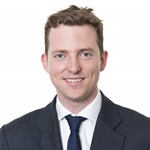 Tom joined the Cause4 team in November 2014 as the Head of Philanthropy and Development and is now the Senior Associate for Philanthropy and Governance. He has worked across the charity sector and in social business, focusing on early-stage and fast-growth organisations. Tom was previously Executive Director of Project Harar Ethiopia, leading the development of the health NGO between 2007 and 2012. Tom joins from StudentFunder where he was a member of the team that launched a new loan scheme for postgraduate study. He began his charity career with Ambitious About Autism and has consulted for several UK charities and start-ups on their marketing and campaign strategies, including a spell as Account Manager at Third Sector PR.
A keen cyclist, Tom rides with the Male Cancer Awareness Campaign and advises Rollapaluza Cycling Events. Tom studied NGO Management at Cass Business School and holds degrees in international relations from the University of Leeds.
He is a Trustee of CSIS Charity Fund and a Fellow of the Royal Society of Arts.
Kym Bartlett

Kym has been working in arts marketing and communications for twenty years. Her consultancy work for the cultural sector has attracted the following clients in recent years: Barbican Centre, Battersea Arts Centre, Bristol Old Vic, CREATE, Headlong, Kneehigh, Nuffield Theatre, Old Vic Theatre, Regents Park Open Air Theatre and Spektrix.
From 2007-2011, she was Head of Communications at the Royal Court in London under the artistic directorship of Dominic Cooke. Prior to this, Kym was a freelance marketing and press consultant for a diverse range of art forms including theatre, contemporary dance, comedy and music. Her earlier roles include Marketing Account Manager at Ambassador Theatre Group in London and at Feref Associates, a design agency handling entertainment design.
Kym is based in London and is currently working with Hofesh Shechter Company, Actor's Children's Trust and Cause4.
Niels Veenhuijzen
Niels Veenhuijzen works with the Cause4 team in the Netherlands. He has been a senior executive, trustee and entrepreneur in the performing arts and non-profit sector for more than 25 years. At present he is consultant and board member to a range of charities, trusts, arts organisations and cultural institutes. His key strength is identifying the unique selling points of artists and organisations with a view to their long-term opportunities and enabling them to translate this into the strongest possible market position with both sustainable growth and public value. He has a background in law and classical music and took classes in public management at Tias Nimbas Business School.
From 2006 to 2013 Niels Veenhuijzen was chief executive of the Residentie Orchestra The Hague. Additionally he served as chairman of the executive board of the Philips Concert Hall/Lucent Dance Theatre and was one of the founding fathers of the new Dance and Music Centre in The Hague. Before that he was a Director of HarrisonParrott Ltd. in London, working globally as consultant (orchestras, festivals, venues) and agent (artists a.o. Janine Jansen, Neeme Järvi and Xian Zhang). He started his own business in 1995 in creative entrepreneurship as Director/Owner of the agency Concertdirectie Samama & Co. in Amsterdam.
Cause4 Team
Annie Jarvis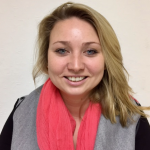 Annie joined Cause4 in December 2016 as Development Coordinator and is now Development Manager. Prior to joining Cause4, Annie worked in a freelance capacity as a Social Media Manager and Writer, working for a number of companies both within the UK and abroad.
Annie's experience in the charity sector includes writing successful bid proposals; running community events; coordinating volunteers; delivering training and managing online and social media platforms.
Annie holds a BA Hons. in Politics from the University of Nottingham and has a passion for international development, evidenced by her voluntary work in India and Cambodia. Annie has a growing interest in the arts sector, and regularly enjoys attending ballet performances and live music events.
Maria Thomas
Maria is the Programme Coordinator for the Arts Fundraising and Philanthropy programme at Cause4.
Prior to joining Cause4, Maria previously worked in various Arts Education Institutions in the UK and Ireland. During this time, she has organised training courses, private events and summer schools, as well as developing and marketing courses and programmes in art, culture and education.
Maria has also worked in the arts and events sector, on music festivals, exhibitions and theatre performances. She holds a BA (hons) in Arts and Event Management from Arts University Bournemouth and is currently completing her MA in Contemporary Art Theory at Goldsmiths, University of London.
Emily Clarke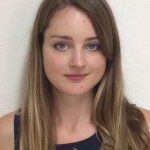 Emily is a Development Coordinator at Cause4, having completed her BA in French and Spanish at UCL.
Prior to joining Cause4, Emily has worked in charities and NGOs in the UK and internationally, such as in Kenya and Peru, with a particular interest in education and international development. Passionate about social change, Emily is looking forward to learning more about the Third Sector at Cause4.
Emily has a particular interest in the arts and photography.
Katy Renwick
Katy joined Cause4 in November 2017 as Office Manager (maternity cover). She manages the central London building, supporting the company across facilities, operations and resourcing. Katy joins the team from a commercial background, having worked as a project director in a design agency specialising in creating engaging and tech-driven, large-scale exhibition stands. She has a keen interest in sustainability and alongside her role at Cause4 she is setting up a social enterprise looking to reduce food waste.