Cause4 Senior Management
Brian Moran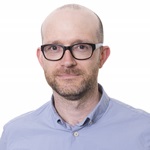 Brian joined Cause4 in May 2015 as Director of Digital Strategy. Prior to this Brian spent 6 years working as a consultant in the charity sector and the tech startup community. He has also undertaken a number of senior interim and advisory roles with organisations including Stonewall, Contact a Family, and SENDirect.
Brian's background also includes time with the London Symphony Orchestra where he oversaw the development of the orchestra's first digital platform for live performance streaming, and co-developed the orchestra's collaboration with Google on the first global YouTube Symphony Orchestra project which attracted more than 10 million followers across the globe.
Brian is a trustee at Step Forward, an independent charity providing free and confidential services to young people aged 11-25 in Tower Hamlets and the surrounding areas.
Amanda Rigali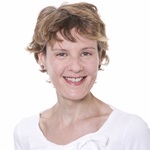 Amanda is Director of Strategic Development for Cause4.  Amanda runs the Arts Council-supported national Arts Fundraising and Philanthropy Programme, including management of the Arts Fundraising Fellowships and developing & delivering fundraising training.  Amanda also works with a range of clients, on governance, project evaluation, fundraising strategy development and implementation.
Amanda graduated from King's College, London, in 2000 with a PhD. In English Literature, and went onto work in management roles within arts organisations.  After joining Arts Council England in 2004, Amanda worked on a wide brief across national investment, research and strategy.  From 2010 to 2013 Amanda served as Director of Combined arts and Touring, during this period her work included launching the Strategic Touring Lottery Programme, project-managing The Space digital platform with the BBC, and leading on Artistic Assessment for organisations funded by the Arts Council.
Rose Spencer

Rose Spencer joined Cause4 in November 2013 as Director of Finance and Resources. Previous experience in the charity sector was gained as Head of Finance for International House Trust Ltd which operates a large language school in Covent Garden.
Rose also worked on famine relief in Uganda and Ethiopia with the World Food Programme. Rose has held various teaching posts abroad including maths in Uganda, physics in Ethiopia, theory of knowledge in Mexico and science in Nigeria. Rose is a keen hockey player.
Niels Veenhuijzen
Niels Veenhuijzen works with the Cause4 team in the Netherlands. He has been a senior executive, trustee and entrepreneur in the performing arts and non-profit sector for more than 25 years. At present he is consultant and board member to a range of charities, trusts, arts organisations and cultural institutes. His key strength is identifying the unique selling points of artists and organisations with a view to their long-term opportunities and enabling them to translate this into the strongest possible market position with both sustainable growth and public value. He has a background in law and classical music and took classes in public management at Tias Nimbas Business School.
From 2006 to 2013 Niels Veenhuijzen was chief executive of the Residentie Orchestra The Hague. Additionally he served as chairman of the executive board of the Philips Concert Hall/Lucent Dance Theatre and was one of the founding fathers of the new Dance and Music Centre in The Hague. Before that he was a Director of HarrisonParrott Ltd. in London, working globally as consultant (orchestras, festivals, venues) and agent (artists a.o. Janine Jansen, Neeme Järvi and Xian Zhang). He started his own business in 1995 in creative entrepreneurship as Director/Owner of the agency Concertdirectie Samama & Co. in Amsterdam.
Cause4 team
Tom Hoyle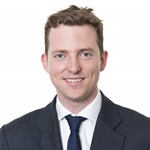 Tom joined the Cause4 team in November 2014 as the Head of Philanthropy and Development and is now the Senior Associate for Philanthropy and Governance. He has worked across the charity sector and in social business, focusing on early-stage and fast-growth organisations. Tom was previously Executive Director of Project Harar Ethiopia, leading the development of the health NGO between 2007 and 2012. Tom joins from StudentFunder where he was a member of the team that launched a new loan scheme for postgraduate study. He began his charity career with Ambitious About Autism and has consulted for several UK charities and start-ups on their marketing and campaign strategies, including a spell as Account Manager at Third Sector PR.
A keen cyclist, Tom rides with the Male Cancer Awareness Campaign and advises Rollapaluza Cycling Events. Tom studied NGO Management at Cass Business School and holds degrees in international relations from the University of Leeds.
He is a Trustee of CSIS Charity Fund and a Fellow of the Royal Society of Arts.
Ben Wilson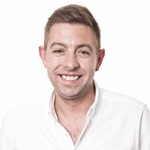 Ben joined Cause4 in May 2010 on our Entrepreneurship training programme and is now Head of Development. Prior to joining Cause4 Ben spent two years working in marketing, advising start-up firms on their social media strategies.
Ben's experience in the charity sector includes strategic development, leading and running fundraising campaigns, facilitating corporate approaches, writing bid proposals and developing online and social media strategies. At Cause4 Ben has developed specific expertise across arts, education, social enterprise and sport.
Ben holds an MA in International Security and Terrorism and a BA Hons. in Politics from the University of Nottingham. He has a passion for all things sporting and a growing interest in culture and the arts and holds an Institute of Fundraising Diploma with merit.
Matt Carwardine-Palmer
Matt provides freelance marketing support to the Arts Fundraising and Philanthropy Programme. Matt is a highly proficient arts marketer with over 16 years experience in the cultural sector.
Between 1998 and 2006, Matt worked as Marketing Manager at Arts Marketing Hampshire, Marketing Director for HST Theatres and Head of Marketing at Bristol Old Vic. Since 2006, Matt has been working as a consultant and freelancer with a wide range of clients across England and Wales. Matt was Course Director for the TMA's 'Druidstone' Essentials of Marketing residential course in 2010 & 2011 and has been Communications Consultant to Orchestras Live since 2006.
Matt holds a First Class Honours Degree in Arts Management and Chartered Marketer status with the Chartered Institute of Marketing. Since 2012, he has been a National Advisor to the Arts Council of Wales.
Alice Ravenscroft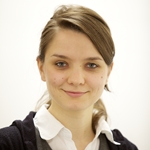 Alice graduated with a first class degree in French from Somerville College, Oxford. She joined the Cause4 as an Associate in April 2013 and is now a Development Manager.
Prior to joining Cause4, Alice interned at Giving What We Can, helping to set up its London chapter, and also interned at Street Child in communications and fundraising roles. 
Alice is passionate about Effective Altruism: finding and raising awareness about the most effective ways to alleviate suffering and fight extreme poverty. In her role at Cause4 she enjoys working with a range of client organisations to strengthen their strategies and achieve their fundraising goals. She has developed a strong interest in International Development and the measurement of charitable impact.
Georgina Wadham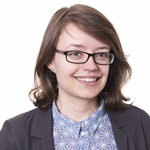 Georgina graduated in 2014 with a first class degree in English Literature from St. Catharine's College, Cambridge, and joined Cause4 as a Development Intern in June 2015.
Before working at Cause4, Georgina was a Schools Recruitment Officer at Shakespeare Schools Festival, helping to encourage participation in the festival nationwide. This allowed her to explore the interest  in arts education and educational outreach that she developed whilst working at the Cambridge Admissions Office as an undergraduate. She is passionate about the importance of the arts in education and communities, particularly in terms of literature and theatre.
Georgina is aiming to develop her understanding of the practical aspects of development across the charity sector, and to develop her experience of helping a wide range of clients to find strategic ways of achieving their goals.
Farooq Zakhilwal

Farooq is an Associate with Cause4. He has an MSc in Global Politics from the LSE in 2014 and joined Cause4 in October 2015 as a Development Intern. Prior to joining Cause4, Farooq worked as a Business Liaison Officer with Silkaram Management Consultancy and as a Democracy, Conflict and Security Intern with International IDEA in Stockholm, Sweden.
Farooq is excited to develop his understanding of how the charity sector works and supporting a range of client organisations in developing better strategies for sustainable growth.
Nicholas Watts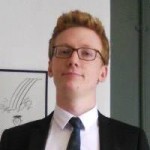 Nick is the Programme Coordinator for the Arts Fundraising and Philanthropy Programme. He joined Cause4 as the Fellowships Coordinator in August 2015, after graduating with a first class degree in Music and Philosophy from the University of Leeds. Whilst at university he was elected onto the RAG committee as team manager for several charity fundraising challenges.
Prior to Cause4 Nick worked as an events assistant for the Howard Assembly Room, acting as artist liaison and stage manager for an eclectic mix of concerts. He also worked for DARE: Opera North & University of Leeds, coordinating the Arts Fundraising Fellowships in the North. This experience gave him a broad insight into arts organisations across the North of England and the wealth of culture that they offer, convincing him of the importance of regional arts organisations and sustainable income programmes.
Nick is keen to support the development of fundraisers through the Arts Fundraising Fellowships programme and to further his event and project management experience.
Alice Hopkins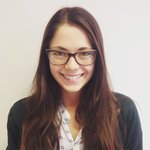 Alice graduated from Royal Holloway University of London in 2014 with a first class degree in Drama and Theatre Studies, specialising in indigenous performance in the museum and gallery setting. Since graduating, Alice has worked for the charity Futuresense Foundation in Peru and Cambodia, where she managed volunteers and assisted with the programme's development. Through these experiences Alice developed an interest in the ethics of volunteering overseas. Her other interests lie in the museum sector, arts and international development.
Alice is particularly keen to develop her knowledge and experience of fundraising strategy across a variety of charities and organisations.