Cause4 Senior Management
Pamela Johnson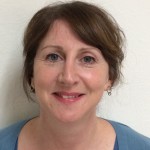 Pamela works with Cause4 as Head of Programme for the Arts, Fundraising and Philanthropy programme.
Pamela's career spans arts marketing, fundraising, funding policy and academia.  She spent the first decade of her career in West Yorkshire theatres in marketing and fundraising roles. She then became the first Audience Development Officer for Arts Council England, Yorkshire supporting strategic audience development across the region, including the development of Audiences Yorkshire. Her move into academia incorporated the role of Course Director/Senior Lecturer at Anglia Ruskin University, Cambridge, running the MA Arts Management degree and knowledge transfer programmes. She was also a Visiting Lecturer for City University's MA in Cultural Policy and Management degree, setting up a new Arts Fundraising module and delivering regular business planning and marketing teaching.
Most recently, Pamela was Senior Consultant for The Audience Agency for over four years, leading on the delivery of national training and professional development programmes in collaboration with national sector partners. This included Arts Fundraising & Philanthropy, where she undertook a programme of fundraising research into low-level giving and membership linked to audience behaviour. She was also instrumental in setting up www.culturehive.co.uk at the AMA, which has grown into a valuable sector resource for those seeking inspiration and ideas of good practice in marketing and fundraising. Over the years, Pamela has authored and contributed to research reports for Arts Council England and many sectoral agencies and created numerous learning and training resources in the form of guidance articles, toolkits and case studies. Pamela has been a Trustee for the last 10 years and is currently a Board member for Babylon ARTS in Ely, leading on their fundraising activity.
Brian Moran

Brian joined Cause4 in May 2015 as Director of Digital Strategy. Prior to this Brian spent 6 years working as a consultant in the charity sector and the tech startup community. He has also undertaken a number of senior interim and advisory roles with organisations including Stonewall, Contact a Family, and SENDirect.
Brian's background also includes time with the London Symphony Orchestra where he oversaw the development of the orchestra's first digital platform for live performance streaming, and co-developed the orchestra's collaboration with Google on the first global YouTube Symphony Orchestra project which attracted more than 10 million followers across the globe.
Brian is a trustee at Step Forward, an independent charity providing free and confidential services to young people aged 11-25 in Tower Hamlets and the surrounding areas.
Niels Veenhuijzen
Niels Veenhuijzen works with the Cause4 team in the Netherlands. He has been a senior executive, trustee and entrepreneur in the performing arts and non-profit sector for more than 25 years. At present he is consultant and board member to a range of charities, trusts, arts organisations and cultural institutes. His key strength is identifying the unique selling points of artists and organisations with a view to their long-term opportunities and enabling them to translate this into the strongest possible market position with both sustainable growth and public value. He has a background in law and classical music and took classes in public management at Tias Nimbas Business School.
From 2006 to 2013 Niels Veenhuijzen was chief executive of the Residentie Orchestra The Hague. Additionally he served as chairman of the executive board of the Philips Concert Hall/Lucent Dance Theatre and was one of the founding fathers of the new Dance and Music Centre in The Hague. Before that he was a Director of HarrisonParrott Ltd. in London, working globally as consultant (orchestras, festivals, venues) and agent (artists a.o. Janine Jansen, Neeme Järvi and Xian Zhang). He started his own business in 1995 in creative entrepreneurship as Director/Owner of the agency Concertdirectie Samama & Co. in Amsterdam.
Cause4 team
Tom Hoyle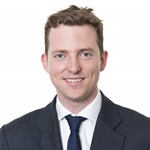 Tom joined the Cause4 team in November 2014 as the Head of Philanthropy and Development and is now the Senior Associate for Philanthropy and Governance. He has worked across the charity sector and in social business, focusing on early-stage and fast-growth organisations. Tom was previously Executive Director of Project Harar Ethiopia, leading the development of the health NGO between 2007 and 2012. Tom joins from StudentFunder where he was a member of the team that launched a new loan scheme for postgraduate study. He began his charity career with Ambitious About Autism and has consulted for several UK charities and start-ups on their marketing and campaign strategies, including a spell as Account Manager at Third Sector PR.
A keen cyclist, Tom rides with the Male Cancer Awareness Campaign and advises Rollapaluza Cycling Events. Tom studied NGO Management at Cass Business School and holds degrees in international relations from the University of Leeds.
He is a Trustee of CSIS Charity Fund and a Fellow of the Royal Society of Arts.
Ben Wilson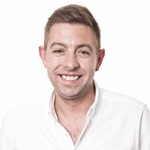 Ben joined Cause4 in May 2010 on our Entrepreneurship training programme and is now Head of Development. Prior to joining Cause4 Ben spent two years working in marketing, advising start-up firms on their social media strategies.
Ben's experience in the charity sector includes strategic development, leading and running fundraising campaigns, facilitating corporate approaches, writing bid proposals and developing online and social media strategies. At Cause4 Ben has developed specific expertise across arts, education, social enterprise and sport.
Ben holds an MA in International Security and Terrorism and a BA Hons. in Politics from the University of Nottingham. He has a passion for all things sporting and a growing interest in culture and the arts and holds an Institute of Fundraising Diploma with merit.
Annie Jarvis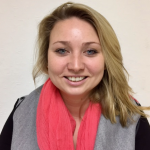 Annie joined Cause4 in December 2016 as Development Coordinator. Prior to joining Cause4 Annie worked in a freelance capacity as a Social Media Manager and Writer, working for a number of companies both within the UK and abroad.
Annie's experience in the charity sector includes writing successful bid proposals; running community events; coordinating volunteers; delivering training and managing online and social media platforms.
Annie holds a BA Hons. in Politics from the University of Nottingham and has a passion for international development, evidenced by her voluntary work in India and Cambodia. Annie has a growing interest in the arts sector, and regularly enjoys attending ballet performances and live music events.
Maria Thomas
Maria is the Programme Coordinator for the Arts Fundraising and Philanthropy programme at Cause4.
Prior to joining Cause4, Maria previously worked in various Arts Education Institutions in the UK and Ireland. During this time, she has organised training courses, private events and summer schools, as well as developing and marketing courses and programmes in art, culture and education.
Maria has also worked in the arts and events sector, on music festivals, exhibitions and theatre performances. She holds a BA (hons) in Arts and Event Management from Arts University Bournemouth and is currently completing her MA in Contemporary Art Theory at Goldsmiths, University of London.
Louisa Gomes Munro

Louisa is an Associate in the Development Team on Cause4's Entrepreneurship Programme. Prior to joining Cause4, Louisa worked and volunteered with charities and the public sector in the UK and abroad.
Louisa's experience in the charity sector includes organising and managing fundraising events, training volunteers, managing social media platforms and conducting project research.
Louisa holds a BA in Human Geography from the University of Aberystwyth and an MA in Environment and Development from King's College London. Louisa has a keen interest in international development and social equality and is passionate about all things dancing, food and baking.
Ed Harvey

Ed has recently joined Cause4 as an Associate having graduated from LSE with a BSc in International Relations and History.
He has prior fundraising experience from his time with LSE's Cricket Club, where he led a team that established women's cricket at the university for the first time. He also helped the Club in its charitable efforts, raising funds to provide sport in disadvantaged communities.
Ed is particularly interested in charity work that concerns international development and the environment, and he is excited to gain experience working in the third sector. He has a deep passion for sport.
Emily Clarke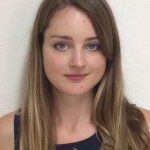 Emily is a Development Associate at Cause4, having recently completed her BA in French and Spanish at UCL.
Prior to joining Cause4, Emily has worked in charities and NGOs in the UK and internationally, such as in Kenya and Peru, with a particular interest in education and international development. Passionate about social change, Emily is looking forward to learning more about the Third Sector at Cause4.
Emily has a particular interest in the arts and photography.
Rebecca French
Rebecca joined Cause4 in November 2016 as Office Manager. She manages the central London building, supporting the company across facilities, operations and resourcing. Prior to joining Cause4, Rebecca has managed small businesses within the creative sector.