Cause4 aims to be a modernising influence and leader within the charitable sector, creating pioneering and enterprising programmes and fundraising solutions at a time when new approaches are needed. We are involved in leading and developing a number of sector initiatives. Current projects include:
Arts Fundraising and Philanthropy Programme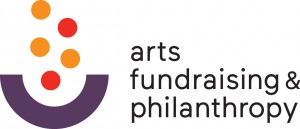 In early 2013, Cause4 facilitated a successful bid to Arts Council England to lead its £2m
Transforming Arts Fundraising grant in conjunction with the Arts Fundraising and Philanthropy Consortium including partners such as  the University of Leeds and the Arts Marketing Association.
Over three years the Arts Fundraising and Philanthropy Programme delivered a collaborative series of training, traineeships, coaching, digital skills and innovative practice. The programme has now been extended until March 2018 looking to improve the perceptions of the arts as a charitable cause and enhance fundraising practice within the sector, with a key aim of encouraging leadership and entrepreneurialism.
Guildhall School of Music & Drama Creative Entrepreneurs

Cause4 has been collaborating with the Guildhall School of Music & Drama to develop a new programme of 'Creative Entrepreneurs'.
Based at Cause4 offices, the Guildhall Creative Entrepreneurs scheme recognises the urgent needs of graduate students to be self-starting, and entrepreneurial to sustain employment.
The scheme supports performing artists (musicians, actors and technical theatre) to create, launch and make a success of their businesses – as well as to raise vital seed funding. The scheme consists of an intensive 12-month programme for those graduates with a business idea already formed and access to mentoring, coaching, business planning, marketing and sales and funding. Plans to create an International Centre for Creative Entrepreneurship are in development. GSMD
Collaboration and partnership is at the heart of our work, if you are interested in developing new initiatives for the sector please contact Michelle Wright, CEO here.
Trustee Leadership Programme

Cause4 is working in conjunction with Close Brothers Asset Management and the Clothworkers' Company to create and deliver the Close Brothers Trustee Leadership Programme. The programme was set up as a response to the shortage of young and diverse charity Trustees and the overall lack of support provided to Trustees across the country.
Through participating in the Trustee Leadership Programme, participants learn about the roles and legal requirements of being a charity Trustee; understand the responsibilities of good governance for charities; develop an understanding of skills leadership in Trustee roles; learn about good practice and innovation in relation to Trustee development and develop knowledge of recruitment practices, best practice board composition and diversity.
Three London courses take place each year, with intensive courses in Manchester, Bristol and Birmingham. Each session involves practical support and inspiration from influential Trustees from across the sector. Michelle Wright, CEO, introduces each module and confirmed guest speakers include leading governance experts such as Sir Tom Hughes-Hallett, Chairman of Cause4, Trustee of Esmee Fairbairn Foundation, and chair of the Philanthropy Review.
At the end of the programme Close Brothers and Cause4 match participants with charities seeking new Trustees. If you are interested in this programme please contact our CEO Michelle Wright here.
Santander Breakthrough

Cause4 is excited to announce a new partnership working with the Santander Breakthrough team to deliver a variety of projects in entrepreneurship and social enterprise.
Santander Breakthrough helps fast-growing SMEs with the ultimate aim of boosting economic recovery and local employment. The programme was set up to provide select business with funding and financial advice, as well as the chance to visit successful companies and learn from leading entrepreneurs.
In 2016-17 the Cause4 programme with Santander will focus on the following area:
Creating a new female entrepreneurship network and mentoring programme for high-growth female entrepreneurs.
Sessions will be delivered by engaging business leaders and experts who will provide real and pertinent knowledge and insight into these areas.
If you are interested in this programme please contact our CEO Michelle Wright here.