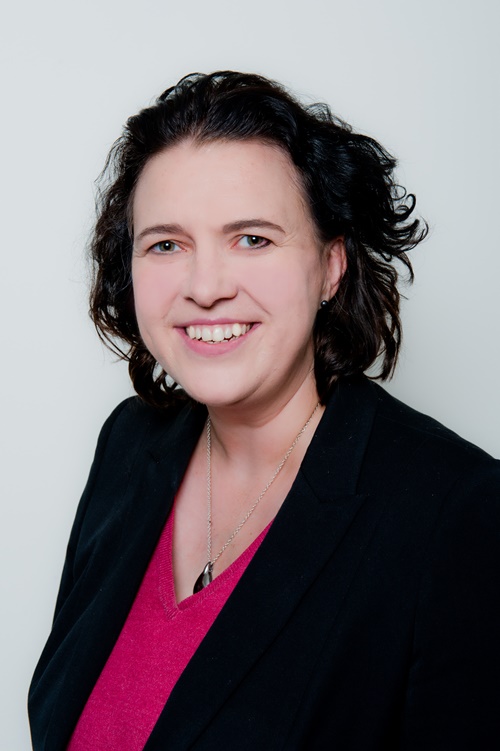 Michelle Wright (Chief Executive) trained at the Guildhall School of Music & Drama and played the violin professionally. A chartered marketer, manager and fundraiser, Michelle founded Cause4 after leaving the London Symphony Orchestra, where her achievements in private sector fundraising led to her being judged the Best Upcoming Fundraiser at the National Fundraising Awards in 2008.
Since setting up Cause4 Michelle has undertaken major strategic and business development projects, including campaign developments with a number of national charities and consultancy work for FTSE 100 brands developing their cultural sponsorship programmes. Michelle also specialises in philanthropy, having recently developed a number of major philanthropy projects for charities and corporates, and having set up new philanthropic foundations for sports stars, artists and entrepreneurs.
In 2010 Michelle completed her studies as part of the MBA programme at Ashridge Business School and in early 2011 Michelle was awarded a prestigious social enterprise scholarship from Coutts to study at Cranfield School of Management on the renowned Business Growth and Development Programme. Further funding from Goldman Sachs in 2012 enabled study at University College London as part of the 10,000 small businesses programme and at Said Business School at Oxford University in 2013.
Michelle is a Fellow of the Guildhall School (FGS) and of the Royal Society of Arts (FRSA) and a Trustee of the Discover Children's Story Centre. She is particularly passionate about mentoring emerging entrepreneurs and is a coach and mentor for the Aspire Foundation, Santander Breakthrough and Emerge Venture Labs, as well as supporting the development of several new businesses in the field of creative entrepreneurship as part of a partnership with the Guildhall School of Music & Drama.
Michelle was the winner of the female entrepreneur category in the national Natwest Startup awards 2011 and is a top 10 winner in the Ernst and Young Future 100 awards 2011 for entrepreneurs under 35 that demonstrate innovation in progressing a responsible business venture. She is a gold, silver and bronze award winner in the 2012-2014 international Stevie Awards for innovation. In summer 2013 Michelle was invited by Lord Young of Graffham in 2013 to become an Accelerate 250 member for small businesses showing rapid growth.
In 2013 she was recommended by a panel of independent investors to be part of the Silicon Valley 100 list for businesses showing high potential.
In 2014 Michelle was the first entrepreneur in the UK to receive the IWEC award for outstanding entrepreneurial achievement, and represented the UK as a National Champion for Entrepreneur of the Year in the European Business Awards. In 2015 she was invited to become part of the Maserati 100 list for entrepreneurs 'that give back' and was voted Salt Magazine's top 5 Compassionate Business Leaders in the UK based on sustainability, innovation, compassion and impact. In 2016 she was recognised with an Innovative Trailblazer award for entrepreneurship at the Women's Economic Forum in New Delhi and the Woman of the Year Award at the Women's World Award in San Francisco, for her work supporting other female entrepreneurs.
She was awarded the Freedom of the Guild of Entrepreneurs in 2016.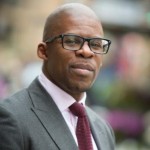 Paul Amadi (Non-Executive Director) joined the Cause4 team as a Non-Executive Director in 2017, specifically supporting the development of the Arts Fundraising & Philanthropy Programme and leading on the development of key strands of work including the programme's diversity and reach. He Chairs the Arts Fundraising & Philanthropy Scrutiny Committee.

Paul is a highly regarded, knowledgeable and progressive fundraiser and not for profit commentator with over two decades of experience in the charity sector.
Over his two-decade Fundraising career, Paul has improved the performance of some of the UK's most high profile charities. He is currently Executive Director of Engagement & Fundraising at the MS Society, where he is leading the Engagement & Fundraising team to double investment in MS research.
Prior to this Paul was Director of Fundraising at Diabetes UK where he increased income by over 25% during his three year tenure, income growth that was facilitated by securing the Tesco Charity of the Year partnership and its subsequent extension into a ground breaking consortium with the British Heart Foundation.  Prior to this role, he was Director of Fundraising at NSPCC leading a team of 400 raising in excess of £130m per annum. Before this, he held similar posts at RNIB and Leonard Cheshire.
In addition to these high-profile leadership roles, he has always made a contribution to the sector, both as a speaker and most notably as Chairman of the Institute of Fundraising, the representative body for professional fundraisers and more recently as Chair of the International Fundraising Congress– Europe's largest gathering of fundraising professionals and suppliers. In acknowledgement of this fact, in 2016 Paul was voted the eleventh most influential person in Fundraising in Fundraising Magazine's annual sector poll.
---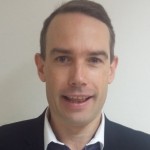 Alex Morris (Non-Executive Director Finance and Audit) supports Cause4 with all aspects of finance and audit. After banking in Melbourne and teaching Business English in Tokyo, Alex returned to London specifically to take his IFA training and work from the city. Alex specialises in working with company employee benefits, pension technical work and HNW investments.
In his work with Cause4 Alex has helped establish the Trustee Leadership Programme, introduce city institutions to work alongside us, as well as supporting our financial planning. He affected a process of review which has led to us rolling out Cause4Save as an initiative to save charities money to assist their core funding objectives.
Alex coaches tag rugby in Zimbabwe and has a passion for family, sport and French bull dogs!
---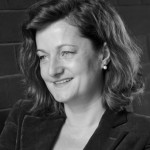 Lucy George (Non-Executive Director Brand, Communications and Media) is the Mayor of Wordville and has worked closely with the Cause4 team in advising on communications and many other aspects of our work since 2013.
Since 2007, Wordville has helped clients make an impact through marketing and media relations. Through broadcast appearances, by-lined articles in national newspapers and thought leadership in industry journals, Wordville keeps clients in the public eye. Headquartered in London, UK, Wordville's projects reach across the globe. In 2016, Wordville won UK PR agency of the Year at the Innovation & Excellence Awards. Lucy has 25 years' experience in PR and marketing communications and five years' experience in the media. Lucy has managed communication projects for global brands and worked in the UK and US for BBC Television, Paramount Communications and MTV Networks.
In addition to communication and media relations, Lucy has spent 10 years preparing corporate spokespeople and elected officials for tough questions from the media. Lucy has served as an international spokesperson and has experience of media relations across 30 countries. Prior to starting Wordville, Lucy was an Associate Director at Leishman-Hillard and LEWIS PR.