Arts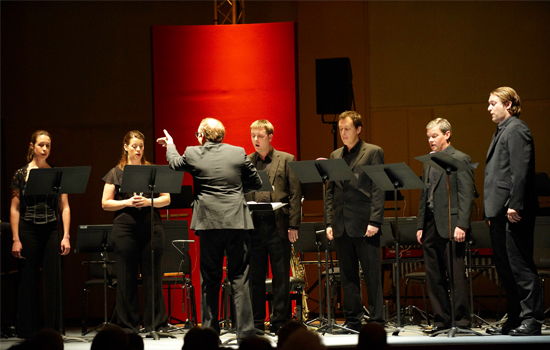 Salisbury International Arts Festival – Cause4 is working with the Salisbury International Arts Festival to develop its corporate sponsorship portfolio and network of individual giving.

A New Direction – Cause4 is working with A New Direction to develop a programme of work around apprenticeships and work placements for young people across London.

Bournemouth Symphony Orchestra – Cause4 is working with the Bournemouth Symphony Orchestra to develop its fundraising strategy and to support development of its trust, foundation and statutory portfolio.

Cafe Oto – Cause4 is working with new music venue Cafe Oto to develop and fundraise for their new educational outreach programme  - Oto Projects.

Dance UK – Cause4 is working with Dance UK to develop its healthier dancer programme and general strategic projects.

Dance Umbrella – Cause4 is working with Dance Umbrella to conduct a fundraising audit and to develop general strategic fundraising projects>

Exaudi – Cause4 is supporting Exaudi to develop its core fundraising infrastructure and staffing.

Hiphop Shakespeare – Cause4 is working with Hiphop Shakespeare to develop fundraising for strategic projects.

International Dance Festival Birmingham -Cause4 is working with the International Dance Festival Birmingham to develop its fundraising for the 2012 Festival.

London Sinfonietta –Cause4 is working with the London Sinfonietta to develop specific areas of their fundraising, including increasing support for digital and education programmes and for the artistic programme of the ensemble as a whole.

National Children's Orchestra – Cause4 is providing strategic development and fundraising support for the NCO.>

National Gallery – Cause4 is undertaking a sponsorship audit and review of the National Gallery's education and digital programme.

Roundhouse - Camden's legendary Roundhouse has continually pushed the boundaries in new music and performance. Cause4 is supporting the Roundhouse with strategic advice and implementation of trust and statutory fundraising.

Teatrum Mundi - Cause4 is developing an innovative programme of work exploring how innovative cultural practices give life to cities throughout the world entitled  Teatrum Mundi. This programme unites several of the world's leading cultural and academic institutions including London School of Economics, Barbican Centre, Guildhall School of Music and Drama, Weltkulturen Museum, Stadelschule for Art and Architecture, Frankfurt LAB and Columbia University.

Voices Now – Cause4 has undertaken a feasibility study and fundraising consultancy in support of emerging singing festival Voices Now.