Welcome to our July picks, celebrating our monthly pick for Entrepreneurs, Trustees, Business Leaders and Fundraising Fellows. We're delighted to announce a new selection of those people who we think deserve recognition for their immense contributions to the sector!
Entrepreneur of the Month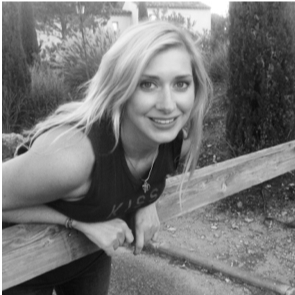 Cause4 is delighted to announce that our Entrepreneur of the Month is Emmy Brunner, founder of WomanToWoman.
WomanToWoman provides grant-funded treatment for women suffering with eating disorders, trauma and other mental health needs. It also develops communities and safe spaces allowing for discussion about what it means to be a woman in today's world.
As a Psychotherapist, Spiritual Recovery Coach and Entrepreneur, and with more than 15 years' experience working with sufferers of trauma and mental illness, Emmy recognised that there was very little treatment available for mental health sufferers and that what was available was often inadequate. Her motivation behind launching WomanToWoman was to find a way to fund further treatment for sufferers but also to celebrate the power of female creativity. What resulted is a fresh approach to treatment based upon empowering individuals to take charge of their lives and reach for the future they want and deserve – rather than reverting to social conditioning or disempowerment.
Emmy says: "I am so thrilled to be chosen as Cause4's Entrepreneur of the month… My intention with WomanToWoman is to create a safe community of women who both celebrate and support one another. I believe that creativity is such a profoundly healing medium and many of the projects that we run offer a platform to celebrate female creatives whose work centres around mental health, trauma and recovery.
 Mental health resources are scarce, but as an empowered community I believe that women coming together have the power to action great change."
 This month, Emmy is launching a vlog, which you can follow here.
You can follow WomanToWoman on Twitter here: @WomanToWoman
Charity Leader of the Month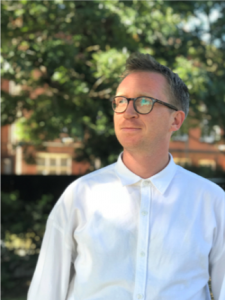 We are delighted to announce that Alex Evans, Artistic Director of Kazzum, is our Charity Leader of the Month!
Kazzum is an artistic charity that creates playful experiences that engage disadvantaged young people in the arts to bring people and communities together.
The charity's activities include creative projects with children and young people in hospitals, pupil referral units and with young refugees and asylum seekers.
Here at Cause4 we're especially impressed by Kazzum's provision of drama, video, photography, creative writing, storytelling, dance and music for young refugees and asylum seekers.
Having been selected as our Charity Leader of the Month, Alex said:
'It's truly an honour for me to be selected as Cause4's Charity Leader of the Month.  At Kazzum we work tirelessly to look after the creativity of children who are facing the most adverse childhood experiences.  Through our work we encourage them to develop their communication and interpersonal skills, sharing their imaginative worlds and becoming happier and healthier.  It's so encouraging to be supported by Cause4 in our vital mission.'
You can follow Kazzum on Twitter here: @KazzumArts
Trustee of the Month
We are delighted to announce that Trustee Leadership Programme alumnus and Trustee of Headway SELNWK, Lenna Lou, is Cause4's Trustee of the Month.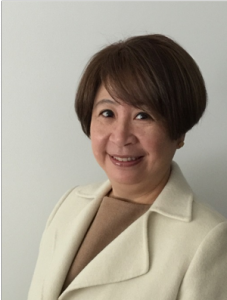 Lenna is a Business Strategy consultant for start-ups and mature firms and went on the Trustee Leadership Programme and the first Emerging Chairs Programme in 2017. Lenna had always wanted to give something back. After the course she became a Trustee of Headway SELNWK, as she thought this was a charity that would benefit from her skills, and where she could really make a difference.
Since becoming a Trustee, Lenna has realised that everybody has something to give to a charity, and encourages everyone, no matter what background they have, to become a Trustee.
She has absolutely loved being a Trustee and was asked to become the future Chair within her first few months in the role "I really enjoy it, it's so fulfilling, it's amazing. I didn't realise how much enjoyment I'd have".
You can follow Headway SELNWK on Twitter here: @HeadwaySELNWK
Fellow of the Month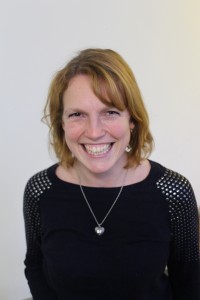 We are delighted to announce that Amy Simcox is Arts Fundraising & Philanthropy's Fellow of the Month.
Amy Simcox is the Development Manager at Derby Museums which manages three free access city museums. Amy has been responsible for creating the organisation's fundraising strategy and for implementing and leading Derby Museums' fundraising activity. She has championed the approach of putting fundraising within the centre of the organisation and is so proud of what the team at Derby Museums has achieved.
Discussing her past year on the Professional Arts Fundraising Fellowship, Amy reflects on her personal development and the future for Derby Museums:
"I have absolutely loved being a Fellow. The programme has highlighted the amazing work that is happening in the sector and has fuelled my ambition to do more. Through innovation, reflection and team work, Derby Museums has already achieved so much, but I cannot wait to see where we will go next."
 You can follow Derby Museums on Twitter here: @derbymuseums
Agree with this post? Click here and have your opinion