Welcome to our third blog, celebrating our monthly pick for Entrepreneurs, Trustees, Business Leaders and Fundraising Fellows. We're delighted to announce a new selection of those people who we think deserve some recognition for their immense contributions to the sector.
Entrepreneurs of the Month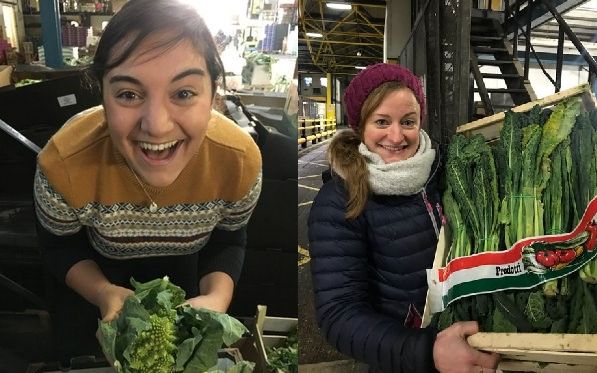 Cause4 is delighted to announce that our Entrepreneurs of the Month are co-founders of ImperfectlyGOOD, Katy Renwick and Laura Marotta.
The pair founded ImperfectlyGOOD last year to combat the 4.4 million tonnes of avoidable food waste generated in the UK – which creates 19 million tonnes of greenhouse gases.
They collect surplus – and perfectly good – food from market traders, distributors and supermarkets to then create delicious lunches (made up of 70% salvaged food) to deliver to offices across London. Using a small local start-up to deliver the meals by eco-friendly bicycle, the company partners with other community projects in London to ensure that everything goes to a good home – and any genuine waste that's not good enough to be eaten is collected to be converted into renewable energy and nutrient-rich fertiliser.
Katy and Laura say: "We're really chuffed to be chosen to be Cause4's Entrepreneur of the Month! As a brand new social enterprise, and with a lot to learn still, we're excited for the challenges ahead! It's great to be recognised at such an early stage for what we're trying to do."
You can follow ImperfectlyGOOD on Twitter @ImperfectlyGood, or on Instagram @imperfectlygoodfood.
Charity Leader of the Month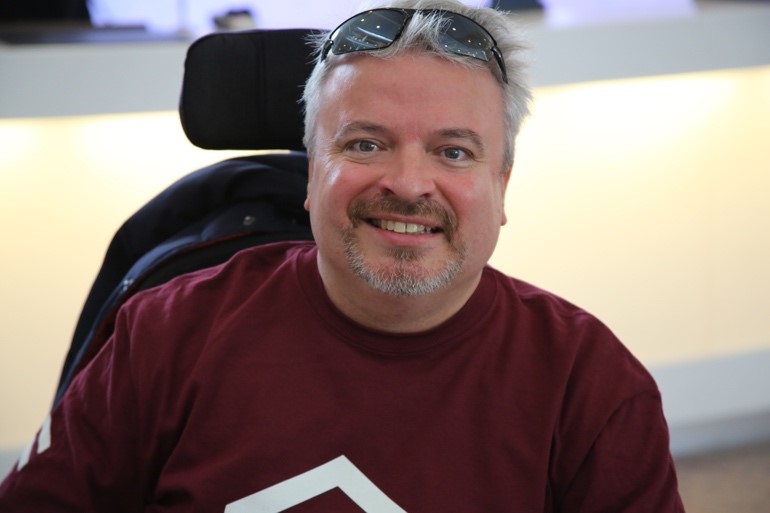 We are delighted to announce that the CEO and founder of Muscle Help Foundation, Michael McGrath, is Cause4's Charity Leader of the Month.
Michael established the charity 15 years ago to fulfil the cherished dreams of children and young people with Muscular Dystrophy (MD) – which Michael himself has – and allied neuromuscular conditions.
The charity provides 'Muscle Dreams' – life changing and transformative experiences ranging from watching the England football team train, learning survival skills with Ray Mears, enjoying the thrill of an engine start-up on a Lancaster Bomber or burning rubber around the Silverstone Grand Prix circuit in a Porsche!
Michael recently closed TEDx 2018 with 'The Power of the Polar Hug'; exploring the power of possible. This is a compelling, moving and empowering talk designed to give hope to those with muscular dystrophy and ignite action. Watch Michael in action here.
Reflecting on Cause4's announcement, Michael said:
"What an honour to be featured as Cause4's Charity Leader of the Month – The Muscle Help Foundation charity has a singular focus to deliver 657 transformative, extraordinary experiences in the UK for children and young people (8-28yrs) with muscular dystrophy; that's one life-changing experience for every muscle in the human body. To date, 270 'Muscle Dreams' have been delivered. We're looking forward to celebrating reaching the half-way mark in about 24 months' time with our tribe of 'Muscle Warriors'! This has become my life's mission – after all, isn't leadership always about 'helping others do extraordinary things'? That's the #powerof657"
Trustee of the Month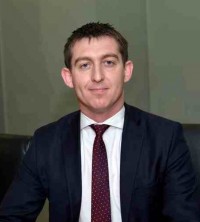 We are delighted to announce that Trustee Leadership Programme alumnus and Trustee of Peace Brigades International, Jason Hurwitz, is Cause4's Trustee of the Month.
Jason is the Head of Strategy for a British Bank and went on the Trustee Leadership Programme in 2016.
Jason was driven to become a Trustee by the energy and will to do something more than his job, as he wanted to be able to give back and contribute something. After the course Jason connected with a fellow attendee who was a Trustee of Peace Brigades International, and subsequently joined the Board as well.
Through his position Jason has learnt a great deal about human rights which he has found very interesting.
He says the experience has been "A challenge in many ways but it is certainly rewarding in terms of spending time and effort doing something that's different to your day job and is making a difference to people and organisations in a very different sphere". 
Fellow of the Month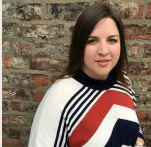 We are delighted to announce that Lorna Clayton-Rawle is Arts Fundraising & Philanthropy's Fellow of the Month. 
Lorna Clayton-Rawle is a former Fundraising Manager at Cast, where she played a vital role in implementing a strategy encompassing individual giving, trusts and foundations fundraising and corporate support. Cast, Doncaster's state-of-the-art theatre, opened in 2013 and this Fellowship has provided an exciting opportunity to develop the organisation's fundraising activities to make a real difference across the Doncaster borough.
The Professional Fellowship programme gives those working arts and culture the opportunity to participate in a year of training and development in both fundraising and Leadership skills. Lorna has taken this opportunity in her stride and shared her learning with colleagues at Cast on the importance of collaboration and teamwork:
"I could not have been prouder of a group of people working together to achieve a fundraising goal. Making decisions about fundraising collaboratively does sometimes create challenges, but we see it as essential for a team with only one dedicated fundraiser #OneTeam."
Agree with this post? Click here and have your opinion