Following on from our first blog celebrating our monthly pick for Entrepreneurs, Trustees, Charity Leaders and Fundraising Fellows, we're thrilled to announce a brand new selection of exciting and innovative people who we think deserve some recognition this month.
Entrepreneur of the Month
Cause4 is delighted to announce that our Entrepreneur of the Month is Emilie Vanpoperinghe, co-founder of OddBox.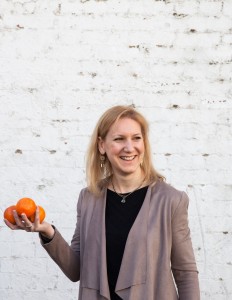 OddBox rescues wonky vegetables from local growers that would not be able to be sold in supermarkets and delivers them to homes and offices in South London.
With food waste such a pressing issue (up to 40% of produce is turned away by supermarkets because of their standards) the company has already had a significant impact, saving 89 tonnes of fresh produce.
What's more, OddBox partners with local charities to donate up to 10% of its produce, helping to supply homeless shelters and soup kitchens.
Having been selected as our Entrepreneur of the Month, Emilie said:
"It is fantastic to be recognised as Cause4's Entrepreneur of the Month. Our journey started when my husband and I ate a delicious, misshapen tomato. Now, we're on a mission to tackle food waste with innovative solutions, underpinned by a zero-waste philosophy. It's time we all started eating curvy courgettes, petite pears and bi-colour peppers!"
Trustee of the Month
We are delighted to announce that Trustee Leadership Programme alumnus and Trustee of Burnley Youth Theatre, Alex Mayer, is Cause4's Trustee of the Month.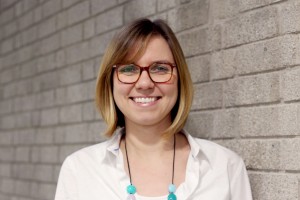 Alex is the Deputy Director of Development at the Royal College of Music and went on the Trustee Leadership Programme in 2016.
Alex wanted to utilise her fundraising skills, as she knew that many charities were looking for Trustees with that specific expertise. After the course Alex felt confident enough to seek out a Trustee position and found that she was able to arrive and start contributing to Board meetings straight away.
Alex said "I'm really enjoying being a Trustee. It feels like there are lots of opportunities to make a difference and there's been a lot of learning". 
Charity Leader of the Month
We are delighted to announce that the CEO and founder of Suicide Crisis, Joy Hibbins, is Cause4's Charity Leader of the Month.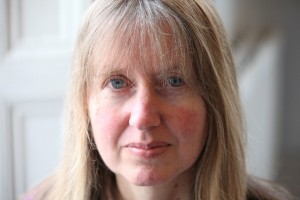 After her own experiences in early 2012, Joy was determined to provide an unprecedented support service for those at risk of suicide. That very year, she founded Suicide Crisis – providing a suicide crisis centre in Cheltenham for people who needed urgent support at any time of the day.
Served by highly-trained, skilled professionals, Suicide Crisis builds a strong connection with clients who may not have called an anonymous support centre for help. To date, the centre has not had a suicide of a client under their care. The charity is contacted by people across the UK, who would like to see a similar service provision where they live.
Suicide Crisis' work has been described as 'pioneering' by the Chief Constable of the British Transport Police, and 'inspirational' and 'extraordinary' by the South West Zero Suicide Collaborative. The charity was asked to give oral evidence about the centre in 2016 to the Parliamentary Select Committee, which undertook an inquiry into the measures necessary to prevent suicide.
Joy says: 'I see such wonderful personal qualities in our clients and that's a source of optimism. They will go out into the world and affect other people in a positive way. That gives me huge hope for the future.'
You can follow Suicide Crisis on Twitter here: @SuicideCrisis
Fellow of the Month
We are delighted to announce that Kenn Taylor is Arts Fundraising & Philanthropy's Fellow of the Month.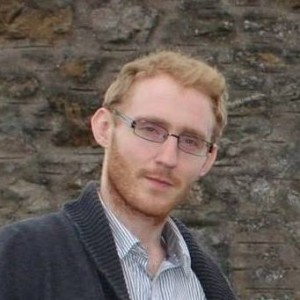 Kenn Taylor is Creative Director of Artlink in Hull and Professional Fellow 2017. Kenn has over 10 years' experience in managing arts and heritage participation programmes. This informs his writing on culture, community and the urban environment, which has appeared in outlets including The Guardian. Artlink Hull supports the creation and exploration of art with, in, and about disadvantaged communities.
The Professional Fellowship programme is aimed at people already working within the arts and cultural sector, giving them the opportunity to participate in a year of training and development in both fundraising and Leadership skills. Over this year's training, Kenn has been discussing the changing role and the importance placed on leadership in the arts:
"This is something I considered when researching whilst on the Arts Fundraising and Leadership programme. Good leadership is important and can help organisations through changes and challenges, but it isn't a panacea. In a sector struggling to simultaneously deal with big funding cuts, education system changes, huge regional disparities, increasing societal deprivation, major cultural shifts and growing political turmoil, leadership alone will not solve all problems we face."
Read Kenn's full blog for Arts Fundraising & Philanthropy here: http://artsfundraising.org.uk/changing-landscape-leadership-arts/
Agree with this post? Click here and have your opinion