At Cause4, we are all about celebrating successful individuals to share their talents and innovative ideas with as many people as possible. As part of this, we decided to dedicate a blog to those people we feel have gone above and beyond. Each month we will be sharing our top picks for Entrepreneurs, Trustees, Business Leaders and Fundraising Fellows, to celebrate their successes and help inspire others to achieve social good.
Entrepreneur of the Month
As a B-Corp, Cause4 is always thrilled to learn about other enterprising organisations, and a recent news article brought Gumdrop to our attention.
We are delighted to announce that the company's founder, Anna Bullus, is Cause4's Entrepreneur of the Month.
In 2009, Anna founded Gumdrop with the idea of changing people's behaviour through design. Using small, public bins, Gumdrop collects used chewing gum, recycling it into incredible designer products, like wellies, shoe soles and reusable coffee mugs.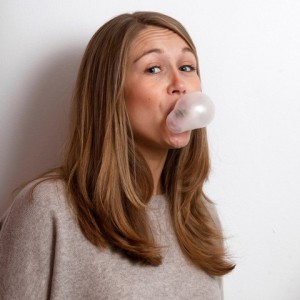 This approach has many benefits and is changing attitudes to chewing gum litter. We're delighted to see that Gumdrop has been working closely with charity Band on the Wall (providing bins and developing a creative writing programme) and to see that Anna has also been teaching schoolchildren about sustainability!
Having been selected as our Entrepreneur of the Month, Anna said:
"It is great to be recognised as Cause4's Entrepreneur of the Month. Through Gumdrop, I want to show that change in behaviour can come through innovative design. Gumdrops and Gumtec's mission is to create products and services that contribute to addressing the increasing pressures of waste on our environment, starting with gum litter."
Trustee of the Month
We are delighted to announce that Trustee Leadership Programme alumnus and Trustee of Shivia, Deepak Arora, is Cause4's Trustee of the Month.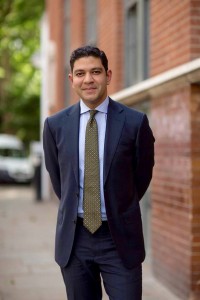 Deepak's legal expertise and desire to help South Asian communities led him directly to Shivia, a charity focused on improving livelihoods in West Bengal, which quite serendipitously happened to be a charity Deepak helped set up when he was doing his training contract.
After reconnecting with familiar faces, Deepak was quickly on-boarded, and has enjoyed the substantial impact he has been able to make to date.
Deepak has found the experience of being a Trustee "incredibly fulfilling"… and says to anyone considering Trusteeship "Enjoy it. You will benefit professionally, whatever your profession is, and personally as well".
Charity Leader of the Month 
We are delighted to announce that the Grassroots Director of  Women for Refugee Women, Marchu Girma, is Cause4's Charity Leader of the Month. (photo credit: Briony Campbell)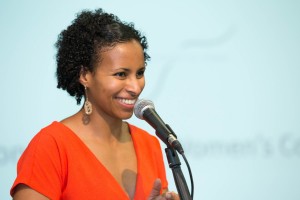 For the last decade, Marchu has dedicated her energy to improving the lives of refugee women. In the process, she not only supports 100 refugee women a week, through activities such as drama, yoga and empowerment training, but has also co-authored research reports, and helps develop refugee women's networks nationwide. She has been invited by UN Women to speak at their 2017 annual Commission on the Status of Women at their headquarters in New York; and led the Set Her Free campaign, against the detention of female asylum seekers – resulting in the introduction on a limit of 72-hours' detention for pregnant women.
Marchu's work has empowered other refugee women to speak in Parliament, and address large audiences, such as the 80,000 people at the Women's March in London in 2017. On International Women's Day last month, she organised a refugee and migrant women's lobby of Parliament, which was attended by over 200 women, demanding their rights to safety, dignity, and liberty.
Marchu says, "The refugee women I work with are the most inspiring women I know. They are resilient and regardless of what they fled from, they are struggling every day to survive and thrive."
You can follow Women for Refugee Women on Twitter here: @4refugeewomen
Fellow of the Month
We are delighted to announce that Niamh White is Arts Fundraising & Philanthropy's Fellow of the Month.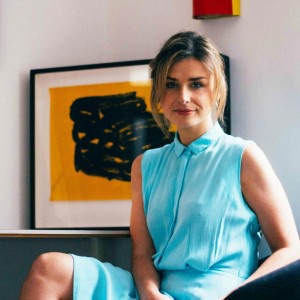 Niamh White is co-founder of Hospital Rooms, a charity that commissions museum quality artists to create new and inventive environments for mental health units in NHS hospitals. Niamh is participating in the Fellowship to ensure the charity can respond to growing demand and continue to produce sustainable, innovative and high-quality projects.
This month's training with the fellows has reflected on 'Partnerships' and the importance of working and communicating together. Following the final residential training with Arts Fundraising & Philanthropy (AFP), our Professional Fellow from Hospital Rooms, Niamh White, reflected on the time together with her fellow "Fellows".
Niamh recently spent a very intense and productive two days at the Barbican for the final AFP Fellowship Residential, 'tons of food for thought, including  'money follows energy' and the best bit was the gang – equal parts inspiration/therapy/future partners!'
Agree with this post? Click here and have your opinion