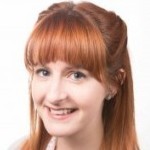 6 months into life as a Fundraising Fellow and what an adventure it is. There have been wonderful moments of success but, inevitably, not everything always goes as planned. I am using my third blog to explore the experience of a disappointing outcome, and suggest how to move forward.
Over the past two months I have been submitting considerably large trust applications for a project. Despite feeling extremely enthusiastic about the project, as a chronic 'over-thinker' I have frequently doubted my capabilities and experience with writing applications.
Nevertheless I followed my Fellowship training; I researched the funders, worked across departments within my organisation, prepared a number of strong applications, gathered feedback and submitted. Then I waited. I learnt new skills, new techniques, and new information. Doubts crept in and I questioned the likelihood of success.
Unfortunately, I received a letter of rejection from a foundation who were unable to provide feedback. Practically, I was prepared for this with alternative plans for funding. But this has knocked my confidence, and could potentially increase this tendency to doubt myself. This 'fear of failure' could prevent me from fully applying myself, and create an expectation to fail.
If I recognise this behaviour, how do I alter my thought process so that it does not hinder my development?
Self-Compassion
There is a fantastic chapter in The Happiness Track by Emma Seppälä, PhD, called 'Enjoy a successful relationship…with yourself'. Emma explains that some people believe you are born with strengths. Others believe that you can develop strengths by learning from your mistakes. She suggests that the latter are more likely to be successful in the long-term, as they are open to learning new skills. They become more emotionally resilient as they face their failures, which will build self-confidence and make them less likely to experience anxiety in the future.
A good place to start is to practice self-compassion which is, "one of the most fundamental determinants of success."
Here are some tips to help build self-compassion
Take time to reflect, appreciate the things you have achieved, and the skills that you are proud of.
Remember that everyone will experience failure. Accept these weaknesses, and work to strengthen them.
Talk kindly to yourself. Use positive language in your internal dialogue, just as you would to a colleague or employee. Instead of "What have I done? I'm so stupid!" why not try… "I've made a mistake – that's okay, it happens, let's see how I can work through this." Your words should seek to support and comfort rather than attack yourself.
Practice mindfulness. Create some distance between yourself and the situation, and put it in perspective. Don't let the negative emotions cloud your judgement, and remember that this moment will pass.
The Nine Fundraising No's
If you do have the opportunity to talk with a funder then all is not lost! Bernard Ross (Fundraising consultant, and Director of The Management Centre) recommends analysing the initial rejection with the Nine Fundraising Nos, to understand what prompted the rejection. With an appropriate response or alternative question, you might just turn that NO into a YES!
So remember!
Applying to trusts and foundations for funding is extremely competitive.
You are not alone, every fundraiser will experience situations like this.
Not every funder have the capacity to respond to every applicant, but if they do -think creatively to find out why.
Be kind, reflect, accept and succeed.
Share Your Advice
How do you stay positive despite setbacks and disappointments? Is there any advice that you have received during your career to help you become more emotionally resilient? I would love to hear from you.
Katy Price is the Arts Fundraising Fellow for Black Country Living Museum. Follow her on Twitter: @katyjprice
Agree with this post? Click here and have your opinion