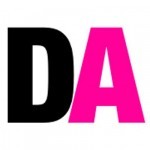 A review of "How to fundraise with digital tools", a presentation given by Howard Lake for the Dorset Fundraisers Network at Dorchester Arts on 3 March 2016.
When I first mooted the idea of a digital fundraising training day with AMA Bespoke, the question in my mind was: "The range of digital platforms is incredibly overwhelming, so is it really possible for fundraisers working in the arts to use digital platforms efficiently and effectively to achieve their fundraising objectives?"
The answer, we found out, was a resounding Yes – but don't try to do it all at once and pay enormous attention to the images you choose; pictures really do speak a thousand words!
Digital fundraising entrepreneur, Howard Lake, gave twenty members of the Dorset Fundraisers Group a fascinating insight into his digital world, helping to many dispel myths and instil confidence along the way.
There are many reasons why offering your stakeholders the option to donate through digital and social media channels is a good idea; however, it is interesting to note that no UK charity has gone bust because they didn't have a digital fundraising programme! Although fewer than 10% of donors currently give online, the average size of an online gift is 25% higher than an offline one, and it is also a very effective way to raise money quickly. For example, following a disastrous fire in March 2015, Battersea Arts Centre raised £50,000 in mobile and online donations in just two days, and the average gift was £30.
Howard was at pains to point out that it is crucial not to put the cart before the horse. In other words, the digital property you own, a website and your email accounts, must be good and ready for the people that you drive there from Twitter and Facebook. Focus your spend on the platforms you can control (website and email) and not on those you can't (social media channels). Check the speed of your website and make sure it is as fast as possible because people won't hang around for things to load.
It is also imperative that your website is mobile responsive otherwise Google will not promote it and you will be doomed to languish in obscurity. You may also want to consider measuring what matters with Google Analytics; it's free to install and you can sign up for regular email alerts. Ensure too that your website is good at capturing emails and that you have a sign-up box on the homepage.
There are other simple changes you can make to your website to maximise its fundraising capacity – for example, you can set the headings that come up on a "claim this business" box so they link to your income generating pages, and you can change your 404 error message to include a fundraising ask (who knew?!).
Back to those all-important images: Howard emphasised that the best way to improve your conversion rates is to include fewer words – which must be in plain English and really concise – and more pictures on your website. Write a fundraising policy, which includes FAQs such as the amount spent on overheads, and gives examples of donors. Get quotes from people who have enjoyed your shows, and include photos of these people – Howard reiterated that photos are everything if you are looking for impact. Check that the website reflects your fundraising strategy 100%, and frequently check the results of your strategy.
Finally, if you have to choose one social media channel, choose Facebook as more than half the UK population uses it daily. Add a Whatsapp button on your site and pay for Google Adwords. As an aside, crowdfunding is only useful when you have an engaged network and it is incredibly difficult to to do well!
Howard's presentation was brilliant: well-paced, fascinating, accessible and underpinned by a knowledge base of all things digital that is second-to-none in the charity sector. I look forward to a return visit soon!
Do let us know your thoughts on what is working in digital engagement for your organisation, we'd love to hear.
Karen Malim is the Fundraising & Development Officer at Dorchester Arts.
Agree with this post? Click here and have your opinion