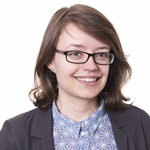 "If [the Tate] can get any money from Satan himself, they should take it," wrote Jonathan Jones in a 2010 Guardian column. In their response on the Tate à Tate website (an alternative audio tour focusing on the issue of BP sponsorship of the Tate galleries), protest groups Platform, Liberate Tate and Art not Oil rather humourlessly write: "Such an amoral view completely dismisses widespread public concern and is not in keeping with good ethical practices," before going on to denounce Jones' ethical relativism and apparent dismissal of public concerns about where the arts receive funding from.
Even this week, as BP announced that it would no longer fund Tate, there was discord between the organisations involved and the well-established protest groups as to why exactly this was: said protester Yasmin de Silva, "We're thrilled with the news Tate is rid of BP. About 30 years ago, the tide turned on tobacco sponsorship, and now the same thing is happening to the oil industry."
In opposition to this, Peter Maher, head of BP in the UK, said "The decision to end our contractual relationship with the Tate has been a very difficult one. It reflects the extremely challenging business environment in which we are operating." On the one hand, this could signal the reawakening of Tate's ethical conscience (famously moribund since they decided to keep the name 'Tate', after the sugar company which ran on the proceeds of slavery for years). On the other, it could simply be a sound business decision. Either way, what can other arts companies learn from this?
Before finding a take-away, it is important to ask ourselves: what are the real issues here?
It is easy to think of BP as the shadowy figure of corruption, luring an innocent Tate down the wrong path by dangling a £224,000 donation in front of it. However, we need to bear in mind that sponsorship is not charity. Sponsorship is transactional, and both parties involved knew what the company gained from cultural sponsorship: even in the midst of oil spills and increasing fears about climate change, BP is associated with the Portrait Awards, Turbine Hall and cheap Shakespeare tickets. In the same way that sitting with the cool kids in the school canteen can undo the effects of being president of the chess club, BP has become a cultural icon in its own right. Now that's effective PR.
Secondly, it is important to remember that art is not inherently good.
If you like art, as I do, it can be tempting to wax rather lyrical about its transcendental qualities: the Shakespeare sonnet that feels almost holy, the aria that moves you to tears. Art can connect and reconnect us with our humanity, but morality, like beauty, is in the eye of the beholder. My favourite room at the Tate Modern is full of Rothko canvasses: Red on Maroon, Black on Maroon, Light Red Over Black. Is it art? Yes. Did it make me a better person? Ultimately, no.
We should not allow ourselves to be sentimental enough to forget that arts organisations are businesses, and that they are not elevated from the need to fundraise by some kind of deep-seated ethical imperative. Galleries like the Tate need to raise vast amounts of contributed income, from individuals, from Trusts and Foundations and, yes, from companies like BP, simply to keep the doors open.
This doesn't mean that arts organisations should take money from every donor that comes calling.
Arts organisations are, for the most part, charities, and charities should act in the public benefit. It is this that is at the heart of the matter. Not compromising the morality of art, not some kind of duplicity about corporate intentions, but the simple question all charities face in their decision-making: where is the public benefit here? Is it in protecting public institutions from being associated with ethically dubious companies? Or is it in providing free art for our viewing pleasure and intellectual nourishment, whatever the cost?
This is my central piece of advice to arts charities looking to ensure that they can sleep at night without falling into penury: decide where you think public benefit lies on this spectrum, write an ethical fundraising policy that won't bankrupt you, review it annually… and be prepared to defend your decisions.
Are you an arts organisation with an ethical fundraising policy? Do you have an experience with sponsorship gone right (or wrong)? Let us know in the comments section below.
Georgina Wadham is a Development Associate at Cause4. Follow her on Twitter: @georgina_wadham
1 Reply