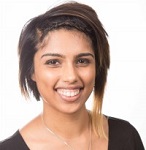 It may seem obvious, but being a fundraiser is a lot about understanding money. Not just the income and expenditures of your projects or tax efficiency of Gift Aid, but I find myself hovering on the edge of the daunting and tempestuous sea of Economics (yes, with a big 'E').
It is becoming more and more clear to me that to be a truly effective fundraiser and to be part of taking an organisation forward in the current challenging funding environment, that I need to understand the wider economic context that the arts is operating within. Beyond the arts, our organisations exist in a marbled landscape of public/private/local authority/European/charity and plain old business politics and economics. If this isn't enough to consider, now faced with increasing conversations around devolution where central Government devolves power regionally, it seems to me to be exactly the right time to be entering the debate.
What has devolution got to do with the arts?
The concept of the Northern Powerhouse is a key example of the shifting powers and economic drivers influencing jobs, services and business on a local level. Almost a year ago Chancellor George Osborne called for this as an attempt to corral the North's population of 15 million into a collective force that could begin to rival that of London and the South East.
A similar form of devolved powers from central government is being proposed in the East/ North Midlands where my organisation, New Art Exchange, is based. I feel that there is a heap of learning to be explored here, as we begin to detach our expectations from central government funding, is it possible that the arts can win out in locally devolved areas?
The circumstances for the North seem very different to those across the regions, with £94.5m pledged in the spending review for several key projects, and with cultural development referenced in the devolution agenda. So far, the 'North Midlands' bid does not cover any arts or cultural development, rather focusing on transport, employment skills and housing. Far from suggesting that this is an unfair casting over of our sector, I see this as a perfect opportunity for arts and cultural institutions to get a seat at the table when economic policies for their areas begin to shift.
Recent reposts in the Telegraph have highlighted Britain's cultural sector as the 'driving force of the UK economy.' With the sector seen to be having such an impact on a national scale, it makes sense to take ownership of this on a regional level and be proud of the economic impact of our work. Arts organisations engage local economies in so many ways; by employing staff, buying supplies such as food and drink and even generating traffic on public transport. The impact of the arts is far beyond the perceived case for support that we understand as fundraisers.
How can arts organisations get a seat at the table?
There are many ways that our organisations can better understand and engage with the economic drivers in our areas:
Network at business breakfasts/lunches – even as an individual fundraiser, business lunches organised by local chambers or business groups can be a great place to meet people in other sectors and spread the word about your organisation
Collaborate with strategic bodies – on an organisational level; can you join a local enterprise partnership? What are the priorities for collaborating and working with businesses? Can current statutory funding help to lever in other wider partnerships?
Keep abreast of the news – alongside funding and arts news, take a bit of time each week to read up on the local political and overall business news in your area. It can be beneficial to know who are investing, where growth will be and what is changing around you.
Host key roundtables and debates – if your arts organisation has a good venue, what better way to win a seat at the table than hosting the debate and making sure that the arts are front of mind during key decision-making.
The devolution agenda will be rearing its head alongside changes to our EU membership over the coming year, and I feel that it is vital for the arts sector to be ready to play whenever and however the game changes. Getting in on the debate early may allow us to get a better deal for culture on a regional level, and help us forge the landscape that we want to see for arts in England.
What do you think? We'd love to hear your views and ideas.
Bhavisha Kukadia is the Arts Fundraising Fellow for New Art Exchange. Follow her on Twitter: @bhavishakukadia
Resources:
Nottinghamshire and Derbyshire launch 'North Midlands' devolution deal http://www.bbc.co.uk/news/uk-england-35226998
Liverpool and West Midlands sign devolution deals with central government http://www.theguardian.com/uk-news/2015/nov/17/liverpool-west-midlands-devolution-deal-northern-powerhouse-government
WEST MIDLANDS COMBINED AUTHORITY DEVOLUTION AGREEMENT https://www.gov.uk/government/uploads/system/uploads/attachment_data/file/477421/West_Midlands_devolution_deal_unsigned_final_web.pdf
Devo Max – Devo Manc: Place-based public services http://www.respublica.org.uk/wp-content/uploads/2014/10/csv-Devo-Max-Report.pdf
What is the Northern Powerhouse? http://www.bbc.co.uk/news/magazine-32720462
The Northern Powerhouse:
One Agenda, One Economy, One North https://www.gov.uk/government/uploads/system/uploads/attachment_data/file/427339/the-northern-powerhouse-tagged.pdf
Agree with this post? Click here and have your opinion