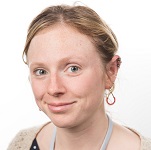 Climbing Mount Kilimanjaro, Running a Tough Mudder or even walking around London dressed as a penguin are all events where you can raise money for your favourite charities – but how effective are they really for fundraising? And what risks are the charities taking in putting on these events?
Event fundraising is a key component in a charity's fundraising strategy. With events growing in popularity, charities are seeing them as innovative ways to bring in new audience members. They also present an opportunity for charities to convert their supporters into active fundraisers who gain sponsorship to participate.
Mass participation events can bring in huge amounts of funding, with Race for Life at the top in 2014, which raised £51,521,000 for Cancer Research UK according to The Massive Top 25 report 2014. But not all events will be as successful as this. It takes careful planning and stewardship to gain this level of funding. Al Bell, a freelance consultant for the Directory of Social Change, suggests that new events may 'at best, just break even in their first year.' Organisers must take into consideration the resources that charities have to contribute to the donor experience. Only half of all charities have their own dedicated events team; it's a big challenge for smaller charities to get the necessary resources to produce a successful mass event.
In addition to stretching a charity's resources there is also the problem of participants not hitting fundraising targets, with a proportion of fundraisers at events not fundraising at all. Could this shortfall be due to fundraising targets being too large or lack of support from the charity? Jodie Marsh, another Arts Fundraising Fellow, observed that when raising £2,500 for climbing to Mount Everest base camp at university she found little support from the charity and struggled to reach the target. With questions of what the money donated actually goes towards (such as flights) she made a decision to give £250 of her own money towards the cause to reassure her supporters.
How much therefore should charities ask participants to fundraise for an event? One option is for charities to charge an upfront entrance fee on top of fundraising for the event. This would then separate the fundraising from covering the costs of the activities. With some events such as Iron Man costing £500 to enter and expectation for the participants to fundraise on top of this could this bring in more committed fundraisers over events that ask for far less. At the other extreme when I participated in the World Record Penguin Waddle event held by Richard House Children's Hospice, tickets could be obtained for as little as £7 which included a free penguin suit. In this particular case I would argue that participating in the event itself gained awareness for the charity (such as passers by asking why is there over 600 penguins walking along Southbank). In the long term recurring events like this grow every year with donations increasing to create a stronger more sustainable event.
Turning donors into regular givers however is one of the main aims of these events. With over half of charities suggesting that lack of resources is the main challenge that they face in maintaining communication with participants, and with 67.33% of charities wanting to undertake more events, are we biting off more than we can chew? I don't necessarily think so. I think with careful planning of events and listening to what your donors want we can overcome these problems. Research by David Fluskey the Institute of Fundraising shows that 59.8% of donors want to know how the money raised from an event was used and 44.5% want to know the final amount raised. With email being participants preferred way of contact it is easier now than ever to contact donors with vital statistics and knowledge before and after the event.
We are however doing something very right! It is a positive sign that "92% of events participants say that they would be likely to support the charity that they raised money for again", says David.
In conclusion events can be a great and innovative way to reach new audiences as long you keep in mind these few important tips:
Carefully plan your event, don't make it more complicated than it needs to be
Support your donors in fundraising
Always keep your funders in the loop about what your doing with their hard earned donations
Make sure you always find out how your donors would like to be contacted
And remember, these donors could one day be your major givers or could leave you a legacy. It's vital to steward them well.
What is your experience of event fundraising? We'd love to hear.
Michaela Clayton is the Arts Fundraising Fellow for People United. Follow her on Twitter: @mecca_bingo
1 Reply