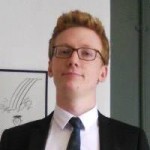 I recently attended one of Eventbrite's panel discussions, "Lead Generation in Real Life: A Practical Guide to Building Your Business with Events".
A quick show of hands revealed that most people there were small business owners. It was great to see so many and such a diverse crowd.
Here are my top three takeaways for small charities and businesses.
1. Events are still essential, even in a digital world.
If you're not meeting with people face to face then you're missing out on a large number of potential supporters, donors or customers. Michelle Ovens MBE, Campaign Director for Small Business Saturday UK explained that only 50% of businesses are engaged online, and even for those of us who are online, most people's preference is for offline, real world engagement.
It's also a really good way of engaging with people; offline events can grow organisations in ways that online tools can't. Alex Shebar, London Community Director for Yelp made the point that for your organisation to grow people need to be talking about it, and events are a perfect way to get people talking. Do something people will be excited about, like Yelp's 'micro-pig pignic', or pignic, if you will… For the arts charities I work with that's a no brainer, they all have brilliant artistic assets.
Lastly, Jason Allan Scott, Award Winning Event Professional and Entrepreneur talked about the "dirty word" in events: sales. Events speed up the sales funnel, attracting people who are already interested and giving them an opportunity to buy your product, or in the case of charities, make a donation or simply become a closer supporter.
2. The success of an event depends what you want out of it.
It may seem obvious, but the panel agreed that simply doing events for their own sake is a waste of time, energy and resources. Know what you want, whether that's more sales, giving everyone a good time, getting people talking about your charity or reinforcing your brand values. Dan Calladine, Founder of London Pop Ups talked about Patty and Buns, a burger company who run creative events like this one, where guest chefs collaborated with them to invent some new recipes in front of a live audience. 'Success' wasn't the number of burgers sold; it was getting people to think of Patty and Bun as creative and interesting.
3. A low budget isn't an obstacle.
A lot of promotion online can be accessed for free. Just remember to get the basics right when tweeting your event, says Dan. Include the location, timing, price and a photo that gives a flavour of the event.
You don't need a big expensive advert to encourage people to attend. For Jason, personalised invitations are essential. Think about why they specifically should come and tell them in a way that gets their attention! Snail mail is underrated because it's so rarely used. An individual signed letter (with a name!) really does work. Jason sent an invitation with a Barbie doll's arm and leg, with the words "I'd give an arm and a leg to get you to attend." A bit creepy, but it would definitely catch your attention!
In-kind sponsorship is a great way to make events affordable. Michelle recommended asking other small companies, like new micro-breweries who want to build their reputation. But think carefully about how you pitch this to them, even small companies will regularly receive these kinds of requests. What's in it for them to offer free, or discounted, services? If you're after a celebrity or an exciting speaker to attend then you may be able to offer 'money-can't-buy' experiences. Everyone has something only they can offer.
So those are my top three takeaways from the event. All the speakers made it clear that events still play a vital role in growing small organisations, complimenting the online relationships with your customers or supporters.
Do you have any tips for growing your organisation through events? Share your thoughts in the comments below.
Agree with this post? Click here and have your opinion