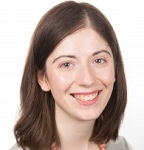 Trusts and Foundations are essential when fundraising. According to Funding Central, there are around 8,800 grant-making trusts and foundations in the UK, providing around £1.7 billion in grants to charitable causes each year. Although this amount makes up over a third of all contributed income for National Portfolio Organisations (NPOs), trusts and foundations' funding is not without its challenges.
As government funding has reduced, the number of grants from low income foundations has declined, leaving larger organisations to meet a greater need by spending from their reserves and their endowments (Foundation Giving Trends, 2015). For example, out of the 8,800 grant making trusts and foundations in the UK only 300 are responsible for over 90% of all giving by value (Foundation Giving Trends, 2015).
The result: a competitive and saturated funding pool. If we are all targeting the same trusts, especially for larger core and development funding (see this article), then it is inevitable that more organisations are going to be unsuccessful. For instance, in an interview with the London and South East Fellows, Moira Sinclair (Chief Executive of the Paul Hamlyn Foundation) reported that only 10% of their applicants will successfully obtain funding from the Foundation.
Charitable foundations have also been criticised for being faceless: many do not have websites and do not provide any information on what they fund other than the rather vague 'general charitable activities'. Many grant making organisations are also understaffed and do not have the time or resources to give feedback or detailed advice to every applicant. As a result, organisations that lack fundraising experience are especially disadvantaged; they may be unaware of the application process and the information that they need to provide to write a successful bid.
However, it is not all doom and gloom! Many trusts and foundations, including the Paul Hamlyn Foundation, are working hard to make their organisations more transparent and approachable. There is also more training available to new fundraisers. The London and South East Fellows have attended sessions on making grant applications organised by Arts Fundraising and Philanthropy, which has provided useful tips on getting noticed and forming relationships with grant making organisations:
Submit your application early. Only 5% of applications are handed in 24 hours before the deadline. If you submit earlier, it makes your application standout and gives a trust or foundation time to read through the application properly and engage with your proposal.
Pick up the phone! If you do not have an existing relationship with a trust, then giving them a call is a great way to raise awareness of your organisation. But make sure that your call has a purpose: making a relevant query is fine, but don't ask for information that is already on their website or in their annual report. They will not appreciate you wasting their time!
Network. Attend events where you have an opportunity to talk to grant givers. This is a great, more relaxed, way to introduce yourself and find out more about what they like to fund. If you cannot attend something, then see if your colleagues or trustees can.
Research. Although this won't directly help you form a relationship with a trust, this is useful if they do not have lot of information on their website. Research who they have previously funded on the Charity Commission website to gain a better understanding of what types of work they like to fund.
If you have any tips or advice about building relationships with trusts and foundations, then please share them in the comments below. We'd love to hear from you.
Alessandra Green is the Arts Fundraising Fellow for London Transport Museum. Follow her on Twitter: @AlessaGreen
Agree with this post? Click here and have your opinion