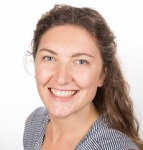 Fundraising for mac birmingham has turned me into a walking encyclopaedia of local facts and figures. I can tell you that Birmingham's local authority has the sixth largest proportion of neighbourhoods in the top 10% most deprived nationally, that the rate of youth unemployment at 8.6% is almost double the national average, and that 45.7% of the population is under 30. I know that Birmingham City Council's arts and culture budget for 2016 represents a 25% cut in arts funding from the year before. In fact, I know more about Birmingham than I do about my home town.
Still with me? That's the thing: these statistics are genuinely useful pieces of information that inform and validate the charitable work that takes place at mac and across the city, but they're hardly going to draw a crowd of enraptured listeners at a social event. A funding application stuffed with figures is not going to be a gripping read, however revealing they are. We all know that the story of one individual – and named – beneficiary gets more of a reaction than the narrative of a large group of them referred to by a number. This fundraising coach wants to erase statistics from fundraising letters altogether, arguing that 'logic kills donations'.
Nevertheless, statistics are the weapon of choice for the creative industry's advocates. Type 'non-profit', 'fundraising' and 'statistics' into any search engine and you'll find plenty of data-heavy articles and 'must know' lists. Rightly so – this quantitative information has clout. ACE's #culturematters campaign is a particularly strong example of the sector brandishing figures to impress its worth upon the nation. A recent study found that people would give more if they could see evidence of a charity's impact.
Statistics also help charitable organisations identify where there is need; they allow them to measure whether their work is making a difference, and to what extent. This page from the Big Lottery Fund's guidance section is one of many examples of donating organisations seeking statistics to support an application, and that's not about to change. They add important and necessary weight to funding applications, as Trustees are looking to support initiatives that can clearly demonstrate that there is a need to address. Furthermore, funding bodies will usually request a report at the end of a project to evidence its success.
Statistics have a place in fundraising, but they should also be used carefully. Here's a few things I've picked up along the way:
Whose statistics are they?: Statistics can be presented in a way that supports a particular point of view! Be aware of who has released them. Try to find them at the source, and not via a newspaper or political website, for example.
Where to find statistics: Your local authority website is a good place to start, as well as official and impartial statistics from the GOV.UK site.
What to do with them: Keep documents of up-to-date statistics related to the charitable work you fundraise for. Know your field/locality/demographic, and so on. How do the relevant facts and figures compare with others? Be ready to use them in applications and in person.
How to look after them: These documents should be 'living' – updated regularly with the most recent studies possible. Research that is more than five years old could very well not be accurate today. Make sure you note down where you found the information, when the studies took place and who (or which researching organisation) gathered the data.
Don't lose the human touch! Is your organisation also collecting qualitative data about its work? For example, positive quotations from project partners, participants, recipients and/or previous funders add a much-needed human element to any funding publicity or application.
What do you think? Are we over-reliant on statistics or are they a necessary evil to help fundraisers make the case. We'd love to hear from you.
Rosy Ross is the Arts Fundraising Fellow for the Midlands Arts Centre. Follow her on Twitter: @HowManyRoses
Agree with this post? Click here and have your opinion