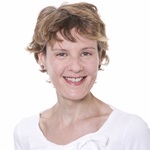 Fundraising is a long game – quick wins and unexpected opportunities come on the back of long term planning and work. However, non-for-profit organisations' staff and Trustees can often miss out on implementing some of the most basic ways of communicating with their public and improving their chances of fundraising success.
Here are my tips for an early fundraising spring clean:
1. Remember that your Audited Accounts are one of the most powerful communication tools you have. If your organisation is a charity they are published on the Charity Commission's website, and become the first point of information for any potential funder. Audited Accounts should convincingly demonstrate how the organisation used its resources to meet its charitable objectives, with both quantitative and qualitative data.
2. Offer opportunities for the public to donate cash to your organisation. The latest CAF UK Giving Survey 2014 shows that 55% of all charitable donations are still made by cash. No organisation is going to solve their fundraising challenges with small cash donations, but it is one of the most powerful symbols you can use proudly to communicate your charitable or non-for-profit status to people who engage with your work, and who may then go on to support you in other ways.
3. Don't have the staff resources to administer a membership scheme? Why not just ask people to set up a regular direct debit? All you need to do is set up a direct debit form for people to download from your website. For an example of how to do this, look at Birmingham Rep's
4. Encourage staff to fundraise for your organization. Staff are an organisation's biggest asset and very powerful advocates for their cause. The amount of money they raise is irrelevant; their ability to communicate with the public in an authentic and meaningful way is priceless. A great example is given by Cat Harrison, who ran the London Marathon in support of her organisation Artsadmin.
5. Thank everyone who makes a donation. It is a tedious point to reiterate, but I keep on doing it because the quality of thanking across arts and cultural charities is really poor. There is a low conversion rate from one-off donors to regular donors, and the main reason for that given in research is the absence of a thank-you after the donor's first donation. It takes a lot of work to attract a donor in the first place, don't throw that all away through basic impoliteness. A good summary of the evidence is given in Ken Burnett's blog.
I hope these tips give you some ideas on improving your chances of fundraising success. I'd love to read your own tips and ideas!
Agree with this post? Click here and have your opinion