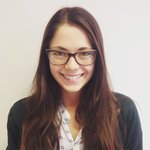 As you may, or may not know, 2015 marks the deadline of the Millennium Development Goals and the creation of the new Sustainable Development Goals, a set of 17 initiatives aiming to transform the world and eradicate as many forms of poverty as possible by 2030.
However in recent years concern about global poverty has decreased dramatically in the UK[1].In response to this downward trend in public opinion a group of prominent organisations (including the Bill and Melinda Gates Foundation, the United Nations Foundation, Oxfam, Save the Children and Bond International) came together in 2014 to ask a question: can the public conversation about global development be changed to foster a more positive understanding of overseas development issues?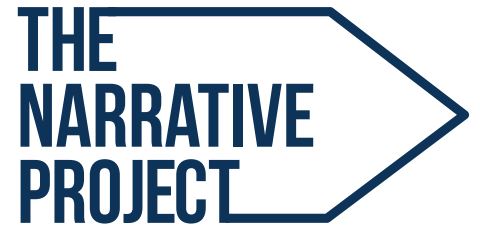 To answer this question an initiative called the Narrative Project has been developed: a research and communications effort focused on changing the development narrative in the UK, USA, France and Germany. In November I attended one of the Narrative Project workshops run by Bond International, the UK membership body for NGOs working in international development.
The workshop aimed to challenge the kinds of narratives used by many international development organisations currently and to implement four key themes: independence, partnerships, shared values and progress, into their communications across all channels.
Independence
The most important lesson of the Narrative Project is independence, as this is essentially the end goal of development and is therefore the most critical idea to communicate to the public. This emphasis on independence likely stems from that fact that sceptics of overseas development often accuse NGOs of creating dependency, providing short-term solutions that prevent developing countries from being able to foster sustainable long-term development for themselves.
Partnerships
The second theme is partnerships. This also feeds into the theme of independence by communicating the fact that development programmes should work collaboratively- joining forces from across countries and communities to share knowledge, resources and responsibility.
Progress
The goal of 'ending poverty' is often talked about in abstract terms and can therefore feel empty and meaningless to most people. Placing emphasis on progress is an effective way of communicating the tangible things that have been achieved to date.
Shared Values
In many cases people feel desensitised to issues overseas due to the distance and subsequent difference perceived between themselves and people suffering from poverty abroad. This is one of the reasons that people often feel more inclined to donate to poverty in the UK rather than abroad. Emphasising shared values is a way of closing this perceived distance by focusing on the value of every human life.
This narrative can be seen in the first minute of Save the Children's 2011 'No Child Born to Die' campaign video which uses a variety of messengers to communicate answers to one question (what are we born to do?). This establishes a sense of equal value and connection between people from all over the world, which then evokes strong feelings of injustice that so many children die at a young age for reasons outside of their control.
Bond International will continue to run Narrative Project workshops with a particular emphasis on how to take the lessons learnt back to your organisation and implement them consistently across departments.
What are you opinions of the Narrative Project? We'd love to hear your thoughts!
[1] In 2011 70% of adults said that they saw global poverty as a pressing problem, whereas in 2014 this figure decreased to just 46%. In line with these statistics 54% of the UK public in 2014 were of the opinion that UK overseas aid should be cut.
2 Replies