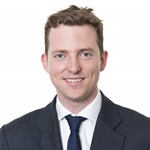 Last week I sang (the term is used loosely) Christmas carols at St Mary Abbot's Church, Kensington. The service was in honour of the late Dougie Dalzell, a lieutenant in the Coldstream Guards, who died in Afghanistan in 2010.  A charity, the Lt Dougie Dalzell MC Memorial Trust (DDMT), was established by his friends and family in 2011 to continue Dougie's deep regard for the well-being and safe return of his men. It supports rehabilitation of wounded service personnel, some of whom were funded recently to take part in Waterloo Uncovered, a novel project combining military archaeology with veterans' recoveries.
I didn't know Dougie, although we have friends in common from university. It was the third time I'd been to the carol service and, actually, Christmas probably wouldn't be the same for us without it. For DDMT it's the culmination of all-year-round fundraising efforts, which make about £125,000 a year.
The charity works because it's a rallying point for the intrepid and the philanthropic with a connection to Dougie. Tomorrow, for instance, two supporters will set out to row the Atlantic in support of DDMT. I sense that, for younger generations, taking on arduous challenges and seeing their donations turned into direct, discreet support for wounded service personnel now plays a greater part in what's known as honouring the military covenant than poppies and parades in November.
Above all, in entering its fifth year, the DDMT has become an exception to the rule: most memorial trusts founder.
Sustaining any charity is difficult. Doing so in distress even more so. The bureaucratic burden is heavy, involving reams of legal, governance, financial and personnel obligations.  Coming unexpectedly to traumatised and grieving individuals, the burden may fall hardest on those least equipped to carry it.
Emotional connections can drive and give greater potency to memorial charities. But the same personal connections can intensify and complicate the charity's direction.  For understandable reasons, close family and friends are likely to be asked to serve as trustees. This can then constrain the freedom to challenge decisions constructively.
Family members either cohere too much or go off on their own path – as the many Damilola Taylor Trust (DTT) websites and discontinued initiatives from 'Spirit of London' awards to epilepsy care in West Africa attest. Personal connections and feelings can make the cost of disagreement higher and the ability to reach resolutions harder. Bereaved family members can take setbacks doubly hard.
Mobilising in haste, memorial charities are prone to strategic errors and governance weaknesses. Though the problems rarely turn into regulatory cases (a charity is still far more likely to end up in a Charity Commission report if it's run by politicians), these difficulties present the charity sector, and occasionally even government, with dilemmas.
Creating new organisations from scratch without clear plans reinforces the impression that there are too many charities, duplicating effort and creating waste. Disaster Action, an advisory charity set up by Maurice de Rohan to share the lessons from campaigns such as Herald of Free Enterprise sinking and the Lockerbie bombing, first asks relatives "Why do you need a group?"
It may be that, like the initiative in Bobby Moore's name to beat bowel cancer, it can be administered within an existing structure. The Philanthropy Foundation is one route that avoids overhead. (Interestingly, Dougie's loved-ones organisaed through Help for Heroes and regimental charities before deciding to launch DDMT.)
When high-profile charities go awry, public confidence in charities is knocked. As the Kids Company saga shows, even governments sometimes like to show their caring side and will bail out struggling organisations that are seen as too significant to fail. The Home Office has aided DTT. When such charities struggle, their emotional resonance can help them survive. Following an Evening Standard campaign, a tele-marketing firm came to the rescue and further debt relief was offered. (A rare example of a welcome cold-call.) Now it has the breathing space to find a lasting purpose supporting inner-city children.
Compare this with the sudden death of less charismatic and more procedural charities – such as the British Association of Adoption & Fostering this summer – and you have to admit there's something special about memorial trusts.
Their meaning and purpose is multi-layered and priorities evolve. The Hillsborough stadium and the Aberfan mining disaster efforts comprised relief for affected families, campaigns for justice (though not directly under charitable auspices) and a desire to preserve the memories of those lost a generation and more ago. As a society we would be the poorer without their rawness and determination for justice and memory.
Maybe it's the military's knack for mobilising loyal people and executing a plan, but DDMT's volunteers don't seem to have suffered any loss of impetus. The talk on Thursday was of FC (the fundraising committee), DC (distributing grants), and MC (management) increasing activity.
They have every chance. But if one year there's no carol service that will be okay. As Disaster Action says, judge success by impact, not longevity. After all memories are more resilient than the structures we build to preserve them.
Agree with this post? Click here and have your opinion