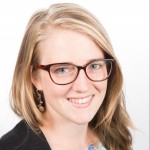 As someone that enjoys meeting new people I was pleased to hear at the beginning of my Fundraising Fellowship year that an important element of development work is getting to know people; building a rapport and developing a network of contacts. On 1st September 2015 I started my placement at Nuffield Theatre, Southampton.
Up to now I have received a huge amount of practical advice from various experienced fundraisers and organisations. The advice that I have found the most helpful from my placement has been:
Always say "yes"(within reason). With this advice I have found myself at events or gatherings I may not have otherwise participated in at Nuffield and in the local area, bringing up new opportunities to network.
"Talk to everyone in your organisation" is one of the tips from Fellow Alumni Jessica Hilton in this blog. This advice has already prompted many conversations so far, including a very interesting chat with an electrician who is a previous staff member who had many helpful stories to share including about previous funding at Nuffield.
Talk to all the staff regularly to keep up to date on what projects are developing, giving you an idea of forthcoming events that may need support (sound advice from the Director of Development at Tate St Ives). This has encouraged me to keep up to date with upcoming projects and what my colleagues are working on or planning.
Getting to know the staff in your workplace can open up opportunities. Small interesting conversations can help to develop relationships and consequently an increased sense of trust in you. This could open the door to an area you otherwise may not have been able to access.
In a recent Guardian article, "Master the Art of Being Influential at Work", Lucy Gower suggests that, "If you don't know the staff you are working with then you don't know their skills, interests and potential". She found that by meeting people face-to-face, rather than just emailing, she solved many problems because she knew their personalities and how to respond to them. Building trust is the most important skill and is key to developing working relationships.
As a fundraising fellow it is really important to have a rapport with all staff including the actors, technicians, box office, etc in order to understand the whole organisation to enable you to effectively argue a case for funding.
I've found that finding time with people is tricky in a busy work environment especially during intensive preparations for a show around the rehearsal period, when some staff are rarely in the building. To overcome this I have planned meetings with individuals to learn more about their role, which is a great way to get to know more about what people do in depth. Meeting people doesn't just happen at events, it can also happen during lunch or at quieter times in the working day. Being open to conversations at unexpected times has been really valuable, helping me to learn the history of the organisation, the staff structure and details of colleagues' roles. I've spent time getting to know our outreach programme, artist development, marketing teams, front of house, producers, technicians, finance and admin through meetings and events. It takes time, but I understand exactly what each person does and how it affects the running of the theatre as a whole, invaluable when talking to funders.
Similarly when getting to know Nuffield's Hampshire Youth Theatre I met with the Youth Theatre Director, observed a rehearsal and met the participants. I then attended the dress rehearsal along with some of our major donors sharing the excitement of this unique production.
It's taught me huge amounts about Hampshire Youth Theatre and I gathered great stories that I can communicate to the public, audience members, donors, potential corporates and in funding proposals.
One of the teachings at the National Arts Fundraising School in September was, that as fundraisers we need to "be ready". My knowledge of the Nuffield Theatre has developed quickly because I immersed myself completely in its running from day one, allowing me to see the fuller picture and the company's unique selling points and giving me the confidence to represent the Nuffield Theatre through my work.
I encourage you to make the time in your workplace to develop your relationships with all staff members at all levels. What do you think? I'd be really interested to hear your experiences up to now on twitter. #familiarisetofundraise
Phoebe is the Arts Fundraising Fellows for Nuffield Theatre in Southampton. Follow her on Twitter: @phoebe_wild
Agree with this post? Click here and have your opinion