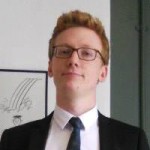 Most people come into contact with charities through the usual routes: supporting a charity that is significant to them, big events like Comic Relief, street fundraisers and so on. And a growing number of people participate in sponsored events and challenges. Since 2007 the number of fundraising events has increased sevenfold and participant numbers have doubled, according to the "What Next for Events?" report by Just Giving. As a student I was able to get involved in these kinds of events through Leeds University RAG, organising and participating in a number of sponsored challenges. It was ideal for students, a lot of fun and quite straightforward. Just think up an event or challenge, ask people to sponsor you and send the funds to a nominated charity. But none of these events were organised for arts charities. People just don't seem to consider arts organisations as charities in the same way as they do Oxfam or Wateraid.
It can be a struggle to make the general public view arts organisations as a 'worthy cause' rather than a luxury extra, as Hannah Keville describes in her blog. My own view of arts organisations has changed as I now know the amount of effort that goes into fundraising and the huge targets that these organisations have to meet. At Leeds RAG we were really proud of the £300,000 raised annually for charity and the hundreds of volunteers that got involved, however, some arts organisations' fundraising targets are in the millions, generally without the corresponding level of volunteer support.
The kind of fundraising that arts organisations undertake is varied and complex but also it's often hidden from the public's view, with the art taking centre stage. So could the kind of sponsored fundraising events that RAGs organise help?
During the 2014 Tour de France Grand Depart in Yorkshire some of Opera North's staff undertook a sponsored cycle ride raising money for the company's award winning education project, In Harmony, at schools in Leeds. 
Similarly, Huddersfield Contemporary Music Festival undertook a similar sponsored cycle ride for a local health project, which was complemented by cycling music events; I took part in a bicycle orchestra workshop for example. 
And for the Sage Gateshead's 10th Birthday Appeal, members of the Northern Sinfonia undertook a sponsored grade-1-athon, raising over £10,000 with Arts Council England match funding (an event organised by Arts Fundraising Fellow Adam Cooper). 
These events didn't just raise some useful additional funds; they helped to enforce the impression of arts organisations as charities, undertaking the same kinds of activities as any other. It shows to supporters that there is great charitable work going on behind the scenes and that strong arguments can be made to justify donating to what might otherwise look like a luxury… So I think that we need more of this, and that arts organisations should be making the case to University RAG teams that they are worthy of support – after all as creative institutions, what a great challenge to the arts sector to come up with the most imaginative RAG-type fundraising event. 
What do you think? We'd love to know if any arts organisations have good relationships with RAG weeks, and which organisations might be examples of good practice in relation to RAG-type events.
Agree with this post? Click here and have your opinion