Taxi-sharing app Uber is currently running an initiative with Save the Children entitled UberGiving, to help collect donated items for refugees.
On Wednesday 9th September 2015, the firm have offered to pay for taxis to collect clothing, homeware, toys, music and film donations, which will then be driven to participating Save the Children charity shops either to be sold, or sent directly to refugees. This inspired partnership has made me wonder whether not-for-profit organisations could learn any lessons from the sharing economy in terms of locating or accessing resources, or whether more of the sharing companies themselves could be open to partnership opportunities such as this to feed into their CSR policies.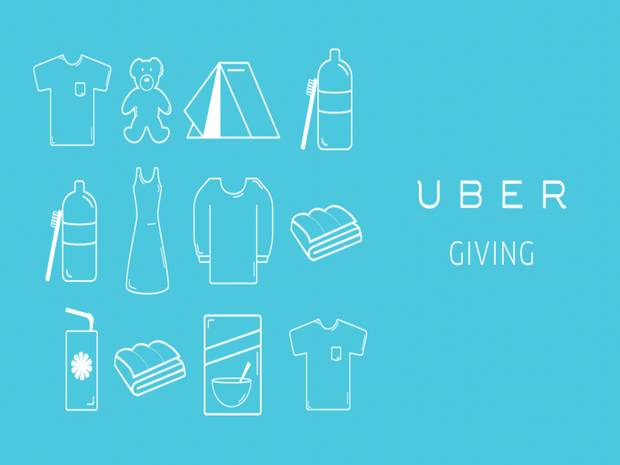 The sharing economy has garnered much press attention in recent years. Its basic model relies on companies bringing together the buyer and the seller in a peer-to-peer platform, which allows users to ride/stay/borrow as part of a collective. New communities are formed through the sharing of services, with companies such as Airbnb changing the way that accommodation is booked, as well as Zipcar for car sharing and even DogVacay for pet-sitting. Examples such as these deliver a wide range of financial, environmental and social benefits.
The sharing economy allows people to extract every last drop of utility from everyday things. What if we could find ways to encourage people to use that utility as a sort of 'free' (or at least very cheap) way of giving, rather than as an opportunity to save money? Could the financial/time savings made by using shared services then be donated to charity using the sharing site/app as the vehicle for donation?
One company in the sharing economy which has run with the idea of exploiting utilities from the everyday is parking space rental app CARMAnation. The peer-to-peer platform has chosen to put charity at the centre of their business model by allowing people with unused, private parking spaces to rent them, or offer them free of charge in exchange for a charitable donation. The platform charges 15% of each rental transaction, but when the user chooses to donate rather than charging, CARMAnation takes 0% commission.
Both Uber and CARMAnation are maximizing the use of the everyday, and in addition, have found ways of bringing people together to make social change. Both companies share the approach of turning their users into the vehicle for solutions (literally!), and thereby encourage the user community to take collaborative action. This model clearly holds huge fundraising potential for the supported charities, given the huge databases of the online companies.
Another online profit-making company which is asking the public to contribute to their CSR efforts is restaurant management app Smartline, which has created a feature called CharityWait. The feature gives the public the option of skipping the queue for a table in a restaurant by donating to a charity nominated by the restaurant. CharityWait says that a single restaurant can generate, on average, $13,000 (£8,000) a year for its charity partner using this method.
It feels like there may be countless opportunities for online and sharing services to integrate these donation features into their business model, and to provide the public with an easy way of donating off the back of any potential saving in time or money that they're making by using a shared service.
I also wonder whether charities could learn anything from the sharing economy's use of the feedback loop, where users rate and provide comments for other users as well as the service provider themselves? It's not common practice for not-for-profits to close the feedback loop from beneficiary to donor in the same way as profit making companies do from buyer to seller, i.e. the beneficiary can't directly say to the donor "your help gets five stars".
Therefore it's difficult for donors to see the impact of their gift and reducing their likelihood to give again or even to give in the first place. Givedirectly is an example of a charity trying to fix that: they randomly select beneficiaries and share their feedback..
Since sharing companies are often forward-thinking and have an appetite for social change, partnerships with charities seem to present an excellent opportunity for impact by providing a low effort way for people to do good collectively.
What do you think? We'd love to hear your views.
Agree with this post? Click here and have your opinion