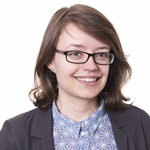 Here in the Cause4 office, there are three topics of conversation that have cropped up again and again in the past few weeks: given the nature of our business, it won't surprise anybody that two of these are Kids Company and the fundraising crisis.
But the third, like the rest of the country, is that we've been talking a lot about The Great British Bake-Off. Mary and Paul, Mel and Sue, what has and hasn't risen – all of these come up multiple times a day around the figurative Cause4 water-cooler, so we were pleased to see that Bake-Off viewers have been taking part in our other major interest: fundraising. A recent Charities Aid Foundation study found that 8% of British adults baked for charity last year and 30% bought food as part of a fundraising scheme. In what might be the most whimsical statistic about fundraising yet, the Charities Aid Foundation study found that a fifth of participants "agreed that cake tastes even better when baked for a good cause."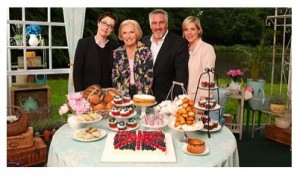 Cake sales are a fundamental pillar of many school- and workplace-based fundraising schemes, and given that 9.3 million people tuned into the first episode of the new series of Bake-Off, it seems natural that charities like Macmillan should be utilising our current obsession with all things cake to boost their revenue through themed fundraising drives.
We live in a world with a 24-hour media cycle: social media platforms such as Twitter encourage us to share our views and opinions on whatever happens to be trending that day, and, inevitably, charities do the same.
During the recent Tube strikes, charities joined the rest of the population of London in sharing our observations, thoughts and complaints about the situation, but with a twist. Leonard Cheshire 'newsjacked' the strike to make a comment on the lack of disabled access to stations even when there isn't a strike, whilst Save the Children pointed towards the suffering of children in the Syrian refugee crisis.
Responses were mixed, with some feeling that charities were 'shoe-horning' themselves into otherwise unrelated matters, or minimalizing the issues underlying the Tube Drivers' complaints. It could, however, be argued that this is part of a wider trend in how we're encouraged to think about charitable giving: as an everyday act. Opportunities to give are all around us. Pay for something by card and you can use Pennies to add a small donation to charity; log onto Facebook and you'll find half-a-dozen friends seeking sponsorship; decide to scale a cliff or jump out of a plane and you could be one of them.
Just as charities often seem to 'piggyback' onto trends in order to raise money, it appears that we are beginning to use our own interests as channels for personal philanthropy. In the modern world, it is not uncommon to share your opinions, thoughts and pictures of your lunch every day as a matter of course – so why not make giving a part of that routine? The key is to find something that you love, whether it's baking, running or online shopping, and use it as a vessel for your giving, especially if you're doing it anyway.
How do you find ways to give? Have you noticed any fundraising campaigns based on popular trends? Let us know – we'd love to hear from you.
Agree with this post? Click here and have your opinion