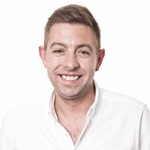 This Summer marks the third anniversary of the London 2012 Olympic Games and the promised legacy of a vast increase in people playing sport has not materialized. In fact, this year saw a decrease in numbers playing sport (a drop in 220,000 over the past six months according to recent figures released by Sport England). However, as a recent news story has shown, the government and other statutory authorities might be scoring an own goal in their attempts to increase participation.
This week saw the news that Eynsham Cricket Club, in Oxfordshire, is facing closure after it was hit by a £35,000 VAT bill on rebuilding their pavilion, which had been destroyed by vandals. Despite raising the £170,000 needed to rebuild the pavilion, thanks to grants and donations from Sport England, the county and district councils and members, it would seem that this fundraising effort will go to waste.
The club, in addition to providing opportunities for adults to play cricket at a high level, provides coaching for children in the locality, a series of summer camps during the holidays and 'once every season they hold a benefit match in honour of a local fireman who was killed in a road accident.' However despite this community benefit (which should protect the club from paying the VAT liability), HMRC views the fact that the club raises a nominal £2,338 annually from membership and match fees, that it proves the club to in fact be a business. As such, it has ruled the club is liable for the full £35,000.
As a member of a local cricket club I understand not only the vital role that such clubs play within the community, but that they are only able to function thanks to the dedication and hard work of volunteers – whether it is making teas, helping behind the bar or indeed supporting the upkeep of the ground. This certainly does not sound like any business I have ever worked in!
Looking more closely at this case, there seems to be a more significant issue here. Community sports facilities play a vital role in not only providing places for people to participate in sport, but within the local community. In light of this, by targeting clubs, HMRC (and de-facto the government) is far from helping in efforts to increase the numbers playing sport at community level. As a Guardian article highlights this 'raises a lot of awkward questions…about the value that government places on community sport, and the work of the volunteers who make it possible'.
The impact of the above ruling has significant implications for clubs all across the country – which are often the only means for people to participate in sport. At a time when we should be reaping the benefits of a fantastic 2012 Olympic Games, through stories such as these, we risk damaging the momentum that had been generated. Local Sports Clubs, more than ever, need to ensure that they are financially protected from such rulings.
Do you think that HMRC's ruling is fair and do sports clubs provide a clear community benefit? How should local sports clubs protect themselves? We would welcome your thoughts.
Agree with this post? Click here and have your opinion