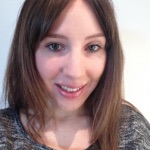 Beth Harvey, Fundraising Fellow at Liverpool Philharmonic asks…
"Are we making the most of social media for fundraising?"
As fundraisers, we aim to engage our audiences and particularly our donors in meaningful conversations. We often do this by inviting supporters to events, tours, receptions or even for a coffee, and we will continue to do so.
But it shouldn't start, or stop, there. I believe that we, as fundraisers, should also be getting visibly involved in conversations that are already happening?
UK statistics currently show that men and women aged 45-64 are the group most likely to give to charities and research shows that 16.5% of Facebook users are in this age bracket. With about half of the UK population regularly using Facebook, that's nearly 6.3 million potential donors.
These figures are changing too, with Facebook becoming 'less cool', fewer young people are using Facebook and there has been a vast increase in the over 40s signing up.
According to an Arts Council England report on audience insights, (http://www.artscouncil.org.uk/media/uploads/pdf/arts_audience_insight_2011.pdf) the segments of the population most engaged with the arts are the "Urban Arts Eclectic" (half of which are under 35) and the "Traditional Culture Vultures" (two thirds are aged 45-74). Both groups state that the internet is one of the most important information resources to them. "Traditional Culture Vultures", as ACE calls them, are typically patrons to the arts, and over two thirds of them use the internet every day.
With this in mind, are we doing enough to engage donors through our social media channels?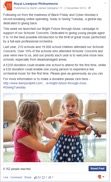 The major motivation for individual givers seems to be the personal connection to a cultural organisation, so we should definitely be intensifying the personal connection by participating in conversations.
It can often be difficult to measure the impact of social media activity, but the great thing about this type of communication is that it moves fast, so experimentation is key. Try posting at different times of the day, with a different tone, and different messages.
Twitter says that "almost half its users worldwide prefer to read, rather than send out tweets themselves" – so it's also worth bearing in mind that even if these potential donors aren't engaging in conversation, that this doesn't mean that they're not getting the message.
Five tips for fundraisers using social media:
Make signposts clear and effective.
The most effective way of converting audience members to donors is to make the pathways easy and clear. Make sure the click-through is simple. There should be clear signposts from all signatories both on social media and email newsletters so that readers can respond 'in the moment'.
Invest in relationships.
We need to communicate effectively with our audiences both online and in our venues. It is important that audiences feel a sense of belonging to the organisation and there are various points of contact throughout their experience. Make it clear to audiences the important role that donors play within the organisation.
Find your audience and listen to what they have to say.
Social media shouldn't necessarily be used to spread your message to the masses. We have the ability to segment and find communities within social media and to talk directly to them. We need to find groups with similar interests to be part of the conversation. Listen to what they have to say.
Use the correct language.
Social media is peer to peer communication; it's about multi-way, multi-party conversations on a level that makes the public feel involved. Donors want to feel that they have 'shared ownership' – and as cultural organisations we need to communicate in this way.
Take risks.
Social media does not need to remain strictly 'on brand'; it's about loosening up the language, being funny, being playful and experimenting. And of course…encouraging your audience to be the same.