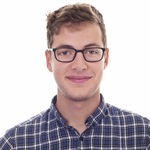 Recently, as the latest of our An Evening With programme, Cause4 was delighted to welcome Susanna Winter, Head of CSR at Baker & McKenzie to talk to us about her role. She touched on her career, her responsibilities, and interesting changes in the sector.
Susanna explained that she had always been interested in the charitable side of things from her very first job, and this led her to the role at Baker & McKenzie after teaching and work as a corporate librarian for several companies.
Currently, her role entails responsibilities for directing pro-bono work, charitable partnerships (grant decisions, sponsorships etc.), developing charity partners each year as well as sustainability and diversity (which she was particularly proud of).
Requests for pro-bono help are referred to company lawyers where appropriate. Interestingly, the firm counts pro-bono hours as billable, which acts as an incentive to undertake more of this work. This is a tactic that could be more widely used, as it acts as an incentive to undertake more charitable work and also reflects its economic benefits for companies in terms of higher productivity, lower turnover and higher motivation: in a recent survey, Susanna's department's work was consistently cited as one the most important reasons for staying at the firm.
One especially interesting part of Susanna's talk was the discussion of areas where she feels that her department has witnessed, adapted to, or led the way in sector change. In particular, she is particularly proud of tackling the issue of mental health and wellbeing, in a competitive and pressured profession that has a troubling history of ignoring the issue. This is a positive development, and could mark a change to CSR departments increasingly dealing with internal welfare. Such a change could go hand-in-hand with the increases in charitable giving from companies that the team here at Cause4 would like to see.
Elsewhere, Susanna talked extensively about changes to volunteering, ensuring that when staff are involved with a charity partner she makes sure that they can really contribute something special using their expertise, and encourage donations as well. In addition, she was encouraged by the increasing amount of collaboration between law firms, for instance through work at the Bethnal Green Legal Advice Centre which deals with issues ranging from benefits to evictions for local residents, or as part of the CSR Legal Network. More collaboration between CSR departments is needed to improve effectiveness, and an increased number of partnerships would prove that corporate giving can go beyond marketing exercises, as they could ensure that the charitable activity is more effective with greater outcomes. More partnerships may also lead to clearer and broader guidelines or priorities with standardised application processes or a clearer directory of CSR departments and their respective priorities. As we discussed with Susanna, many charities are frustrated with the 'case-by-case' approach of the majority of CSR departments.
Thank you very much to Susanna for coming in to talk to the Cause4 team. You can also read more about her work through Alice Ravenscroft's interview from earlier this year.
Agree with this post? Click here and have your opinion