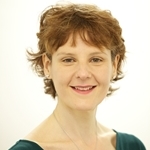 Last week I attended a fascinating Workshop organised by The Hepworth, Wakefield in partnership with Arts Fundraising & Philanthropy, exploring the value of Membership Schemes for arts organisations.
We were treated to in-depth presentations from senior staff from the National Trust and Royal Academy of Arts. They both argued that Membership Schemes can offer a great deal to organisations in terms of unrestricted income, loyalty and extended networks, but they need to be managed strategically, supported by sufficient staff and financial resource, and judged over the long-term.
The strongest message that came out of the day was that Membership Schemes are not 'quick wins'. Schemes take years to build, and take substantial initial investment for organisations to reap rewards five or ten years ahead.
Ian Oxley, Head of Membership, Promotion and Sales at the National Trust, told us that there are now 4.24 million Members of the National Trust, bringing in annual income of c.£160 million. The objective of the team running the Members Scheme is 'to make the National Trust easier to join and harder (emotionally) to leave'.
The Trust's Member retention rate per year is c.86%, which is strong but still demonstrates the pressure constantly to grow new Members. New Members tend to join for transactional rather than emotional reasons, and so the Trust tries to take members on an 'emotional journey'.  Members are given opportunities to understand the Trust's cause and values, and are encouraged to engage with the Trust regularly.
The Trust attracts new Members both through direct mail campaigns and on-site recruitment at their properties. The average conversion rate of people who visit a property and then decide to become a Member is 8%, rising to 20% at some properties. This depends upon a team of trained and motivated staff across the properties – around 1,200 staff attend some kind of Membership Training every year.
Reema Khan, Deputy Director, Royal Academy of Arts, then gave a fascinating insight into their Friends Scheme. Friends contribute c.30% of the total Royal Academy annual income. There are currently 86,000 Friends Memberships, covering 94,000 Individuals, with an overall retention rate of 87%. The retention rate of those paying by direct debit retention is currently at 95%, which demonstrates the value of offering incentives for people to adopt this form of payment.
The majority of the Friends recruitment takes place on-site at the Academy, with a 2% conversion of attendees to Friends, rising to 4.5% at very popular exhibitions.
Reema stressed the importance of collecting data on Friends right from their initial sign-up – it can be challenging operationally, but it gives so many opportunities to segment data. For example, the Royal Academy knows that visiting is crucial to Membership renewal, and it can spot trends in Members who have not visited over one year, and as such use targeted communications to encourage them to attend an event.
Staff can often find it difficult to collect data from people through the 'signing up' process, and so the Academy trains staff so that they understand the value of the data that they are collecting. A case in point: the Academy didn't used to collect first names for Friends, just their initials. They now have a database packed with 'A Smiths', and struggle to write appropriately personalized letters or emails to the group.
The conclusion of the speakers, and of all attendees, was that Membership Schemes are indeed worth the effort, as long as Trustees and senior management teams really understand just what that effort involves and how long it will take to see a return on the significant initial investment required to launch a strategic, appropriately-positioned Scheme. Members don't just bring with them financial returns, they invest emotionally in the organisation: 'Members join for what they get, and stay for what they give'.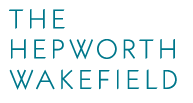 Huge thanks to Louisa Wood and Jane Marriott at The Hepworth for hosting this event, to the speakers for sharing so much valuable insight, and to attendees for contributing to the lively discussion throughout the day.
Agree with this post? Click here and have your opinion