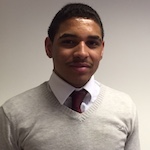 The multimillionaire Curtis James Jackson (50 cent) is famous for his musical career and surviving a shooting despite being hit by nine bullets.  Perhaps he is less commonly known for his entrepreneurial investing, but in 2011 he embarked on a mission to feed 1 billion people in Africa by 2016.
Curtis decided that he was going to create a project to support conscious capitalism. Conscious capitalism refers to businesses that serve the interests of all major stakeholders-customers, employees, investors, communities, suppliers, and the environment. He launched his company SK Energy drink in 2011 after partnering with the United Nations World Food Programme and committed to donating 10 percent of every bottle, carton or can sold to charity.
But what are the additional advantages of Conscious Capitalism? Can doing good also be good for business? Well according to Nielsen's 'Global Survey on Corporate Social Responsibility', 43 percent of global consumers have said that they are more likely to spend more money on a product that supports a good cause; and because of this I feel that many corporations could better use CSR to accomplish something positive, improve their public image and increase staff engagement.
Curtis has received some help from a few well-known African American icons such as JR Smith, Spoken Reasons, Mike Tyson and Floyd Mayweather. It's heart-warming to see people giving back to their community and I wonder whether 50 cent's example of philanthropic giving will motivate other celebrities to use their publicity for a good cause, or perhaps create a chain of giving?  Or will this positive behaviour in fact threaten the rapper's success since he trades off his image as a musician/gangster who promotes violence, drugs and sexism?
It has now been four years since the artist set out on his charitable mission. He has one more year left of the current project. The last time we heard about how many people he had managed to feed was in May 2013 when he had accomplished a staggering 4 million. Even though he might not meet his ambitious target, he has still made a substantial impact.
Curtis has come a long way from the streets of South Jamaica, Queens, New York and I can't help but feel hopeful that other musicians like him could achieve similar success if they set their minds to it.  The media states that the artist might have other motives, but I disagree and believe that his intentions are genuine. Do you agree? Is he a genius or in fact disingenuous? Could more musicians be taking on such roles? We'd love to hear from you.
Agree with this post? Click here and have your opinion