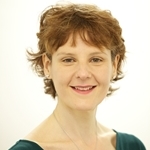 The Warwick Commission recently published their report on the future of cultural value: 'Enriching Britain: Culture, Creativity & Growth'. The report significantly proposes a 'grouping up' arts, culture and the creative industries, to give a new category of Cultural and Creative Industries. The 'unique selling point' of this group is that they are the 'fastest growing industry in the UK … the Gross Value Added of the sector was estimated by DCMS at a global £76.9bn, representing 5% of the UK economy' (p.20).
There is a concern that, within this wider context, the arts can get lost, or be viewed as the loss-leading partner, which takes most public subsidy and achieves least public and commercial success. But it doesn't have to be that way. Instead, it offers an opportunity to look at a broader Case for Investment in arts and culture, with rich sources of evidence of economic and social Return on Investment (ROI).
We know that what is lacking at the moment is a really strong Case for Support for the arts. Whilst we're encouraging individual arts organisations to develop their own Cases for Support, these have to be seen within the wider context of public policy. Arts Council England is partly seeking to address this through its new Research Grants Programme, which is seeking to 'build our collective knowledge and deepen our understanding of the impact of arts and culture'. Individual organisations also need to take more responsibility for evaluating their own work, and evidencing its multi-stranded impact.
A Case for Support is most commonly considered to be something that a charity would construct to encourage private philanthropic giving. But it is equally important for a company to have its own Business Case for Support – a more appropriate term for this would be a Case for Investment. Companies usually offer a Financial ROI, but social enterprises companies would also expect to offer a Social ROI to their stakeholders. Caroline Mason, Chief Operating Officer at Big Society Capital, introduced their approach to Social ROI in this blog.
Within the current economic landscape, public and private investment is increasingly inter-dependent and overlapping. Decisions regarding public funding are not simply being made on the economic basis of 'market failure'. Instead there is a growing trend towards making 'social investment' decisions, with public bodies, Trusts & Foundations and individual donors expecting a Social ROI in return for their support. NESTA published a paper on the Standards of Evidence for impact investing which is worth a look.
Within this context, arts and cultural organisations are offering an enormous strength to the Cultural and Creative Industries by providing so much evidence of Social ROI. I'd like to see the arts & cultural sector using the Warwick Commission Report as a springboard to setting out a confident Case for Investment for public and private funding, safe in the knowledge that ROIs don't always have pound signs attached to them.
What do you think about a Case for Investment for arts and culture?
Agree with this post? Click here and have your opinion