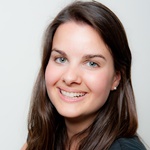 Last fortnight, celebrated a truly unique initiative. Throughout the 20 years it has been in existence, Fairtrade has become a household brand and with products sold in over 125 countries across the world, its reach is truly remarkable.
Fairtrade is a movement for change that works directly with businesses, consumers and campaigners to make trade deliver for farmers and workers. It works on the premise that consumers pay a higher price for a product, on the basis that the producer is paid a fairer wage for their work. Products recognised in the initiative include handicrafts, coffee, sugar, tea, bananas, honey, cotton, fruit, chocolate, flowers and gold. It is a global organisation that works to secure a better deal for farmers and workers and is the world' largest and most recognised fair trade system. It has a strong, active presence in the UK, represented by the Fairtrade Foundation.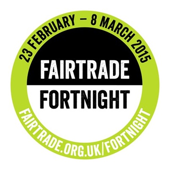 Between 23rd  February and 8th March 2015, Fairtrade raised awareness for this movement, and for those who are not often in the spotlight – the producers. Through linking everyday choices by the consumer to the impact this has on the sugar farmer, banana picker or flower grower, Fairtrade is highlighting that a little change can have a big impact on those less fortunate.
Fairtrade Fortnight has come at a critical time for the movement, with sales figures released by the Fairtrade Foundation showing that both the volume of food sales and the retail value of Fairtrade sales were impacted by the challenges affecting the mainstream grocery sector.  The estimated retail value of sales of Fairtrade products was £1.67 billion in 2014, down 3.7% since 2013.
But Fairtrade has not rested on its laurels. As part of Fairtrade Fortnight, two major new partnerships have been revealed with confectionary giants Mars and Waitrose. Mars became the first UK company to announce a commitment under the new Fairtrade Cocoa Sourcing Program, to source all cocoa for Mars Bars sold in the UK and Ireland from Fairtrade certified sources by Autumn 2015. Although the partnership with Waitrose is not a new one, it marks a new direction for the partnership. The Waitrose Foundation and the Fairtrade Foundation will work in collaboration to share best practice, experience and joint ambition in order to build sustainability.
This is not the first time that Fairtrade has faced a rocky period. The initiative has previously faced criticism for showing a lack of genuine impact. There were claims that little of the money actually reached those producing the products and that Fairtrade had failed to conduct adequate impact studies. It could be argued that Fairtrade Fortnight 2015 is a direct response to these criticisms as it is focused directly around the impact that choosing a Fairtrade product will have on the wider trade ecology.
For me, however, these criticisms are unfounded. How can we be critical of a global movement that has broken geographical and cultural barriers to benefit those less fortunate? The sheer brand power that Fairtrade has achieved in raising awareness for the producers of the food that we eat is truly remarkable, and something that we should wholeheartedly celebrate this fortnight. Fairtrade has shown that through the power of partnerships, collaboration and cooperation, a real difference can be achieved.
If you would like to support Fairtrade go to the Fairtrade website or the Fairtrade Fortnight microsite to watch the Fairtrade Matters film.
Agree with this post? Click here and have your opinion