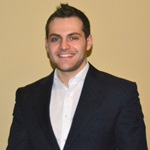 2014 was the year that social media's potential as a tool for fundraising was realised on an epic scale. The likes of the Ice Bucket Challenge and #nomakeupselfie campaigns have brought to the fore the ability for social media to capture the public's imagination, leading to a drastic rise in profile of the charities and ensuring huge cash injections for those organisations.  So what is the recipe for a successful campaign and what factors can enable something to 'go viral'?
Looking closer at this question, both of these campaigns were interactive. They involved taking a video or picture and offered participants recognition in return for their donation. Through utilising two of the tools that social media is designed for; the sharing of pictures and videos and social interaction through the nomination aspect, these two campaigns tapped into the trend to exhibit actions through social media. These factors helped to ensure that both captured the attention of the general public, as well as attracting celebrity endorsement.
However since their successes, these two campaigns have attracted an increasing amount of criticism with some pointing out that this overt, conspicuous form of giving can be viewed as somewhat egotistical. Telegraph journalist William Foxton summarised the cynical view some took of the ASL campaign in his blog damning it as a 'ghastly narcissistic freakshow' and suggests that whilst engagement in such campaigns should be encouraged, people need to think more about the nature of the cause that they are becoming involved in. He adds, 'as fun as celeb social media trends are, maybe you should think about where your money will do the most good before you donate. Whatever you do, make sure you do it because you want to support that charity, not because it lets you join in a stupid craze'.
Whatever the perception of those who participate in this sort of hashtag activism, whether shameless self-promotors trying to grab attention or charity activists embracing new trends and technologies in philanthropy, there can be no doubt about the immediate success that these campaigns have achieved. The ALS campaign raised more in the two week period following the  creation of #icebucketchallenge than in the previous six monthsand in terms of raising awareness ALS' Wikipedia page gained more views in the month of August alone than in the entire previous year.
There is much debate about the worth of these types of campaign. What do you think? Are these campaigns effective? Are they appropriate? We'd love to hear your views.
Agree with this post? Click here and have your opinion