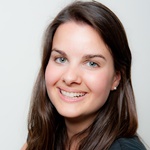 Bill Gates is one of the world's wealthiest individuals, with a net worth of around $78.6billion. He is also one of the world's most prolific philanthropists, giving away over $28billion through the Bill and Melinda Gates Foundation. In addition, Mr Gates has pledged to eventually give 95% of his total wealth away to charity.
As part of this pledge, Gates writes an annual letter, setting out his vision for the year ahead. 2015 was no exception, and last month the philanthropist, through his Foundation, set out not only his annual vision, but a prediction for what the world will be like in the next 15 years.
Entitled 'Our Big Bet for the Future', the letter seeks to accelerate the progress made in the previous 15 years. Bill's big bet is that 'the lives of people in poor countries will improve faster in the next 15 years than at any other time in history. And their lives will improve more than anyone else's.' This prediction is further broken down into four specific areas:
One: Health – Child deaths will go down, and more diseases will be wiped out;
Two: Farming – Africa will be able to feed itself;
Three: Banking – Mobile banking will help the poor transform their lives;
Four: Education – Better software will revolutionise learning;
The bet concludes with a global call to action and represents a surprisingly populist approach for the philanthropist, who has tended to turn to other billionaires for the bulk of his support. Instead, in 2015, he is seeking the support of the masses through his global call to action. Individuals can actively sign up and join this call to action through GlobalCitizen.org. People from around the world can access updates on how they can help, share learnings, and connect with other people and organisations that care about similar issues.
In particular, Gates' peers, competitors and friends should take note. As attention shifts to the richest 1% and widening inequality, they too should realise that they are in positions to make a real difference to those who are less fortunate.
These bets are modelled on the UN's Millennium Development Goals, a set of 15-year targets that expire this year and that Gates refers to as "one of the most important documents the UN ever did." However, these Goals are set to run out this year, and as the UN embarks on a new set of Sustainable Development Goals, there are fears that they will not have the same inspirational impact as the original goals in 2000. So does Bill Gates' approach represent something more inspirational that the public can get behind?
It is fair to say that Gates has a bold and ambitious vision. But through his new approach, he is gathering support from the masses, leading by example and creating a powerful message to join together and act towards a united cause. And if anyone is going to succeed, my money would firmly be on Bill.
What do you think of Bill Gates' bet? Has he developed a realistic prediction? Will this global call to action have the desired impact? And will smaller donors get behind it? We would love to hear your thoughts.
1 Reply