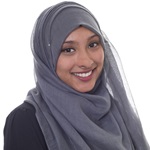 New year, same story. Today is Blue Monday (not to be mistaken for the "Monday blues") – the day where more people claim to feel depressed than on any other day of the year.
Blue Monday was first noted in 2005 by psychologist Cliff Arnall when he produced a 'formula' that claimed to show which was the most "depressing" day of the year. The factors included in the formula are: weather conditions, debt level (the difference between debt accumulated and our ability to pay), time since Christmas, time since failing our New Year's resolutions, low motivational levels and feeling of a need to take action. Using this formula, Arnall has noted that Blue Monday takes place on the third Monday of January every year.
Since awareness of Blue Monday has been raised, there has been an increase in people claiming to be depressed on this day, which leads me to question whether Blue Monday might simply be a social construction and a psychological thought process?
It appears that there is a cognitive bias towards Blue Monday, due to the label which it has been given. Faulty thinking patterns can affect people's perceptions of themselves, the world and the future; if people are expecting the arrival of Blue Monday, they are already placing themselves in a negative mind set. So why not remove the label of the third Monday of January as being negative, and portray it in a positive light?
Charities such as Mental Health Research UK (MHRUK) have campaigns to help people suffering from Blue Monday, and depression in general. In 2013, they launched a campaign to raise awareness of depression and seasonal affective disorder. This campaign involved renaming the day as 'Blooming Monday' whereby people are encouraged to wear bright clothes to have a visual impact.

I believe that Blue Monday can be overcome, and forgotten about, if people think about the factors in the 'formula' positively. Below are a few tips that I use to abolish the feelings of negativity in the run up to Blue Monday:
1)      Identify the problem – Knowing what's causing the stress and singling out ways to overcome the problem is effective, as it allows me to take control of the situation.
2)      What's good? – Planning ahead and thinking about what I am looking forward to in the coming week tends to make me forget about the negative thoughts being held
3)      Do something good for someone – carrying out an act of kindness can help alleviate the negative feelings within me, as I know I have been able to help someone at a challenging time.
What are your thoughts on Blue Monday and how to overcome it? We'd love to hear your thoughts and tips.
Agree with this post? Click here and have your opinion