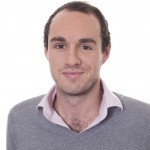 Just as November has Movember, October was Breast Cancer Awareness month. Sports teams, companies and charities have used this month to increase awareness of the disease and to increase funding for this vital cause. We see this being promoted through a variety of different ways:
Throughout October, the NFL 'turned pink', with players wearing pink gloves and equipment, and each of the 32 teams running fundraising events for the cause.
Ralph Lauren has launched its Pink Pony Fund, aimed at raising awareness of the global fight against breast cancer. Throughout UK outlets, 25% of the sale price of Pink Pony items will go directly to the Royal Marsden Cancer Charity, the world's leading cancer charity.
The England Women's Football Team held a 'Pink Friday' to celebrate Breast Cancer Awareness Month and have announced that their match against Germany at Wembley on November 23rd will also be in aid of Breast Cancer Care.
Glenn McGrath's Foundation, founded when the ex-Australian cricketer's wife sadly died of cancer in 2008, is one of Australia's leading breast cancer support organisations, raising vital money for Breast Cancer Care Nurses in Australia. Since 2008, Sydney has agreed to play a 'Pink Test', where the iconic Sydney Cricket Ground turns pink for the duration of the five-day test.
However, are these acts of good will actually 'empty gestures'? The NFL, for example, with around $10billion in annual revenue, is the highest grossing American sport, yet it has given just $4.5million to breast cancer charities since the programme began back in 2012. According to a recent Guardian article, only 8% of the total donations from the 'Crucial Catch' programme went to cancer research.
Furthermore, Cause4 feels that some organisations are using this cause for 'pinkwashing', a term coined in a 2013 ABC News story. The term defines 'a company or organisation that claims to care about breast cancer by promoting a pink ribbon product, but at the same time produces, manufacturers and/or sells products that are linked to the disease'. Most notably, Baker Hughes, a world leader in fracking, agreed to give the Susan G. Komen Foundation a $100,000 donation, and sell 1,000 pink drill bits. The problem here is that the fracking process is known to inject carcinogens into the environment, elements which have been closely linked to the causes of cancer.
It must however be stressed, that whilst examples of less than ideal practice are apparent, the majority of partnership are ethical and successful in raising money. The critical factor for success, like all partnerships, is close engagement between organisations in developing campaigns that provide benefits for both parties. A one-sided partnership purely for commercial gain is not really a partnership at all.
Are there any recent charity campaigns that have backfired, or some that have been particularly successful? We'd love to hear.
"The Cause4 blog has been nominated in the National UK Blog Awards 2015, for its contribution to the blogosphere with intriguing content, written by the Cause4 team. Please vote for Cause4 Opinion here"
Agree with this post? Click here and have your opinion