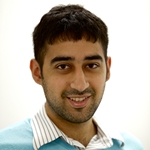 It can sometimes get quite confusing working in the charitable sector. This is not in relation to the type of work that goes on, but more to do with how we describe the context that we work in.
Around the world, and even within the UK, we label this industry as everything from the charity sector, voluntary sector, community sector, third sector, not-for-profit sector, non-profit sector, civic sector, or social sector. The UK government has an Office for Civil Society within the Cabinet Office, with a Minister for Civil Society who is responsible for 'civil society sector support'. This office replaced the Office of the Third Sector in 2010 after the general election. However, the UK government also refers to the 'Voluntary, Community and Social Enterprise sector' in other documents.
Across the UK, each local authority often has a 'Community and Voluntary Service', which is a support and development organisation that works within local communities to support charitable organisations. Another umbrella term that often appears is 'voluntary, community and faith sector'. We also have the 'National Council for Voluntary Organisations', which is interested in "championing volunteering and civil society", and the 'Association of Chief Executives of Voluntary Organisations', which is "the leading voice of the UK's charity and social enterprise sector".
And it does not help the situation that three of the leading media organisations in this sector – Third Sector News, Civil Society News, and Guardian Voluntary Sector – all take their names from some of the different terms for the sector. It's really a bit exhausting….
Each of these terms comes with its own problems. The 'voluntary sector' implies that people working in the sector are volunteers and not employees, but analysis of the Labour Force Survey in 2012 found that approximately 800,000 people were employed in this industry. Whilst the estimated number of people that volunteer at least once a month stands at 15.2 million people, which is such an impressive number that it could justify us calling it the 'voluntary sector', after all, it could be said that the majority of those volunteers would not be able to undertake any voluntary work without paid staff there to create and implement volunteering opportunities.
The term 'third sector' is used to carve out the area between the public sector and private sector. However, this could be confused with the 'tertiary sector', an economics term that describes the sector of the economy that deals with supplying services to consumers and businesses, and sits alongside the primary sector, which is the acquisition of raw materials, and the secondary sector, which is the manufacture of raw materials into goods. And after all, do we really want to be termed the 'third sector' – by its very inference, the term is a little derogatory.
'Non-profit sector' carries more clarity than the other terms, but the issue comes when describing charities as 'non-profit organisations'. This abbreviates to NPOs, but in the context of UK arts and culture could be confused with Arts Council England's 'National Portfolio Organisations', the arts companies that receive regular statutory funding over a three-year period.
The National Council for Voluntary Organisations has produced the graphic above as an overview of what encompasses 'civil society', based on its definition that civil society means "the associational life that brings people together and allows civic values and skills to develop". However, most people would not include political parties, employee owned businesses or building societies when talking about the 'voluntary sector' or the 'third sector'.
At Cause4, one of our business values is that we are straight-talking; in short we keep our communications simple and jargon-free. We know that as we develop our international presence, we need to move away from colloquial language that is common in the UK to terms that can be easily understood by people around the world. For that reason, we are keen to promote the use of the term 'charitable sector' to describe this industry. It is slightly different from the more frequently used term 'charity sector', as this could imply that it is restricted to just registered charities, whereas 'charitable sector' can encompass social enterprise and similar initiatives.
What do you think of the term 'charitable sector'? Do you think that there is a more appropriate term for this industry? Or do you prefer to enjoy using the variety of terms that are currently in play? Whatever we choose, it's important that workers in the sector feel proud to be part of it.
So there you go, I'm proud to work in the charitable sector…and let's see if we can also start a trend to tidy up the sector's use of language!
5 Replies