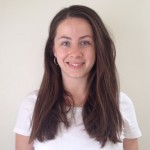 Last Friday, 3rd October, Frances Tipper from SpokenWord came to the Cause4 offices to train us in presentation, influence and persuasion.  Frances is a great friend to Cause4 and works with everybody from our CEO Michelle Wright to graduates to help develop the team's presentation skills and personal confidence to influence a variety of audiences.
This was my first session with SpokenWord, and I found it to be brilliantly delivered by the infectiously positive, Frances. Her demonstrable understanding of how to engage an audience brought everyone out of their shell and ensured that we learned a great deal. The purpose of the session was to develop confidence, authority and personal impact when presenting and communicating, to deliver a focused message for internal and external meetings and to learn how to influence. The key things that I took from the session are:
Know your audience –  Spend time understanding who you are presenting to; what they do, why they are interested in Cause4 and most importantly what you can offer them. During the session we split up into groups and developed presentations about Cause4 with each group presenting to a different audience. This enabled us to spend the time thinking about how we would alter our message, presentation style and examples according to who we are talking to.
Give examples – Using examples and stories when presenting gives an authenticity to your presentation and allows you to clearly establish your aim. By giving relevant examples that your audience can engage with, you can further demonstrate your understanding of your audiences needs whilst proving that you have successfully achieved the service you are offering.
 Be enthusiastic – Frances led by example in proving that enthusiasm goes a long way when presenting and making an impact. One of her key points was to stay enthusiastic and energetic about the topic on which you are presenting at all times as it will have an enormously positive effect on your audience. It certainly did on us. Enthusiasm is contagious and by being enthusiastic both about the person you are presenting to and about what you are offering, your audience is likely to join you.
 Practice makes perfect – Prepare, prepare, prepare. Preparing your presentation well allows you not only to make your points clearly but also confidently. The better prepared you are the more confident you will be in getting across your aims and representing both yourself and your organisation.
At Cause4 we regularly have to communicate the mission and aims of Cause4, as well as the mission, aims and stories of the charities that we work with. For us, therefore, this was a critical training session that involved the whole team reminding us of the objectives of the work that we do. Frances embodied everything that she taught which added enormous value to the entire session.
Cause4 would like to say a big thank you to Frances for coming in to lead this session and for building our confidence both as individuals and as a company.
If you have any presentation tips that you would like to share, we would love to hear from you.
Agree with this post? Click here and have your opinion