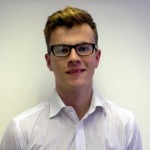 Back in August I went to the Notting Hill Carnival for the first time. Carnival has come a long way since the dark days of the 1970s where rioting and racial tension tarnished its image and murders saturated the headlines of the event on an annual basis.
Since then, however, the Notting Hill Carnival has managed to turn its image of violence and racial tension into one of celebration and community engagement amongst people from all across London and the UK, whilst providing the benchmark for social enterprises seeking cultural engagement and community cohesion.
Carnival can provide an effective model for other minority groups and social enterprises to learn and act upon on a wider scale, throughout more cities in the UK, to instigate community cohesion, greater cultural enrichment and fundraising. According to the London Development Agency, it contributes up to £93m a year to the city's economy and supports the equivalent of 3,000 full-time jobs.
The artform has reinvented itself from being a seemingly insular event to one that welcomes people of all backgrounds from across London. The result of this is an amalgamation of people of all ages, races and backgrounds coming together under the umbrella of Carnival. It is amazing to see so many different people coming together to have fun, dance and celebrate all that Carnival has to offer.
Indeed, pioneers of the Notting Hill Carnival Sound System scene such as Norman Jay have commented on how the crowds, as well as the sound systems, have become more eclectic to cater for a more racially and culturally diverse group of people, not just the Afro Caribbean community.  Similarly, in America, the equivalent to Carnivals are 'block parties', which are becoming increasingly popular and are also a fantastic way of bringing urban neighborhoods together.
According to the research conducted by the Greater London Authority at the 2013 Notting Hill Carnival, 98% of those questioned felt that the Notting Hill Carnival played an important role in bringing the community together.[1] It is also one of only two arts events (Soul and R&B music events) which people of all levels of social status, education, class and income are equally likely to attend, where social status has no significant impact on people's likelihood of attendance.
Through taking advantage of its central location, wide range of rich cultural capital of London and having the event on bank holiday August, the Notting Hill Carnival has demonstrated itself to be one of the most inclusive art forms in England today, engaging people across divides and demographics of age, race, locality and social status.
For social enterprises and charities looking to promote culture within their communities, Carnival highlights to me the wide-ranging attributes that they must emulate, i.e. an accessible, wide-ranging, and inclusive cultural event that needs to be engaging for all.
An example of a not-for-profit social enterprise that has indirectly boosted the economic success of Carnival is the 'Mahogany band'. Unlike other bands at Carnival it operates all year round and also travels the world, supported by grants from Arts Council England, and acting as a global ambassador for Carnival, enriching its cultural capital. Mahogany's performers help create a unique cultural product that allows Carnival to stand out amongst other events globally, attracting more visitors as well as more business from a wide range of sources, it's a clever creative enterprise model.
What do you think? Is the Carnival model transferrable to other charitable or enterprising causes? Should more funding be directed towards Carnival bands? Let us know via twitter @OfficialCause4.
3 Replies