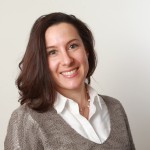 Blackheath Halls is part of the oldest surviving purpose-built cultural complex in London. Built in 1895, it was originally used as a venue for orchestral and choral works and played host to some of the most famous musical performers of the early 20th century. Through the support of local businesses and the community, Blackheath Halls was saved from demolition in the 1980s and became an inspiring social enterprise in the delivery of its activities. In a creative twist to its restoration story, English interior design favourite – Farrow & Ball – generously donated paint for the decoration. With cuts to government funding and more and more (arts) organisations turning to the (business) community to give energy and creativity to transformation, wonderful things are happening…
In a similar story, over the past five years, Battersea Arts Centre has been developing a Capital Project with a difference. It says, "our aim is to create a building that is truly responsive to the people it is designed for – our artists, our staff and our audiences." In 2007, BAC developed the concept of 'Playgrounding', with architectural partners, Haworth Tompkins. 'Playgrounding', BAC says, "is a process of iterative building development, placing the Architect as a collaborator with artists and combining building work inextricably with our artistic programme."
Outside the capital, in Guildford, Watts Gallery has recently undergone a huge restoration. I asked its Director Perdita Hunt to comment on the collaboration of support needed to make such a transformation happen… "The recovery would not have been possible without the generosity of so many individuals, trusts and foundations, volunteers and companies who took a leap of faith and saw the vision of reviving a national gallery in the heart of a village. It was moving and inspiring to see Londoners and Americans who were so spellbound by the state of the Gallery and the vision of its founders". The coverage on BBC Restoration Village was a powerful kick-start to the rescue mission and was seen by over 1.5m people. I asked Perdita what else worked – "The 'sign a tile' and 'adopt a Watts' messages caught the public's imagination. The Trustees engagement in bringing potential donors to see the Gallery was a key plank of the campaign, and hard hat tours provided an insight into the progress of the project."
As for blurring lines in the spirit of accessibility, English National Opera (ENO) is embracing musicals in its forthcoming programme. ENO has also announced some ground-breaking transformational projects and partnerships designed for a sustainable future. These include a unique research partnership between ENO and University College London (UCL), beginning with PhD research into the future of live performance. ENO also plans to build a new international 'production centre' – a purpose-built home for all the company's rehearsal, production and administrative functions, which will make significant operational savings and will bring the company together to develop and enhance its internationally-renowned producing capability. Plans are also underway to open up the London Coliseum to the public all day, through a new partnership with respected restaurateur, Benugo.
These transformations in the not-for-profit world largely depend on the open-minded philanthropy of individuals and also on creative support from businesses. The benefits on offer – in terms of marketing, staff engagement and corporate social responsibility, and an ability to influence change and be 'part of a journey' – are definitely worth investing in and shouting about.
Are you an arts, community or educational organisation about to embark on a transformational project or are you a business that is supporting one?  We'd love to hear more stories of change.
Agree with this post? Click here and have your opinion