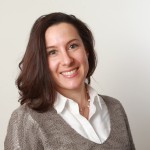 The British public is divided into three main groups on the topic of bed sheet washing: 33% are "Weekly washers", 35% are  "Two-Weekers" and those who launder less often than that, the "Au naturels"…
YouGov is the UK's public opinion and consumer behaviour tracker. With 400,000 plus members, it is a powerful resource to find out what people think about everything from sheet washing and the most admired person in the world (Bill Gates, apparently) to how consumers perceive charities.
YouGov was co-founded in 2000 by Nadhim Zahawi, now the Conservative MP for Stratford-on-Avon.
Last week, I heard Nadhim talk* about starting YouGov and how he it has changed the world.  He realised its value one night when – having invited people to vote and give their opinions on the price of fuel – YouGov crashed.
Nadhim struggled to get funding for the platform in its early years, but this seminal moment proved the need for providing a public opinion platform, and the power that it had to convey public thought through statistics. Banks and investors queued up to be involved with this groundbreaking resource.
For Nadhim, it was the "moment when his methodology stood up to reality". Suddenly, YouGov's speed and data was invaluable to British politics and also to business. In 2005, the company floated and Nadhim remained its CEO until elected to Parliament in May 2010.
I asked Nadhim how he had marketed YouGov in the early days and encouraged interaction when the internet was still relatively new. He put it down to "appointing a number of very talented writers, … Boris Johnson, John Humphrys, Ian Hargreaves CBE, and Catherine Ashton, and young graduates keen to gain experience in journalism", who sparked debate and encouraged opinion registration.
Here at Cause4 we love to promote opinion in our specialist areas of charity, philanthropy and social enterprise. We also understand the value of collecting quality data (see my colleague, Natasha Krichefski's recent blog, which references collecting, sharing, comparing and applying insight to audience data.)
The knowledge that we are able to share through the blogs mean that we have Twitter followers and subscribers to our blog in the thousands. We encourage comment and data is very much on our minds in terms of giving our clients and followers a strong voice.
I've taken a look at charities that can be seen to be effectively using 'Big' data. These include Cancer Research, whose homepage is an infographic of statistics about its fundraising activities, with a flash up inviting visitors to complete a survey. The NSPCC is another example, Will Moy, director of the independent fact-checking organisation Full Fact has been cited in The Guardian as referring to NSPCC as "an example of a charity whose research is both robust and headline-grabbing." (the Guardian article in question concerns charities' use of statistics – especially when they lack the resources to commission professional research.)
Smaller charities that are also doing an excellent job with data include The Reading Agency, which has a webpage dedicated to "headline statistics" about libraries and their use, and Creative Society, formally 'New Deal of the Mind' – an arts employment charity that helps young people into jobs in the creative industries – which has conducted a significant amount of research into this area and shares data, through visually engaging infographics and graphs, within a number of research papers such as "Future Jobs Fund Programme" that shows how important to funders it is to invest in the work.
Do you know of any other examples of organisations that are brilliant at using data? We'd love to hear from you.
*at an event hosted by Smith & Williamson, the financial services company, as part of its Enterprise Index Quarterly Entrepreneurs' Breakfast series, which is based on the company's survey of the entrepreneurial environment in the UK.
Agree with this post? Click here and have your opinion